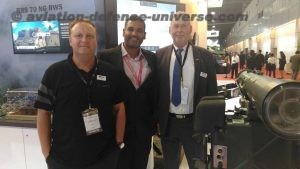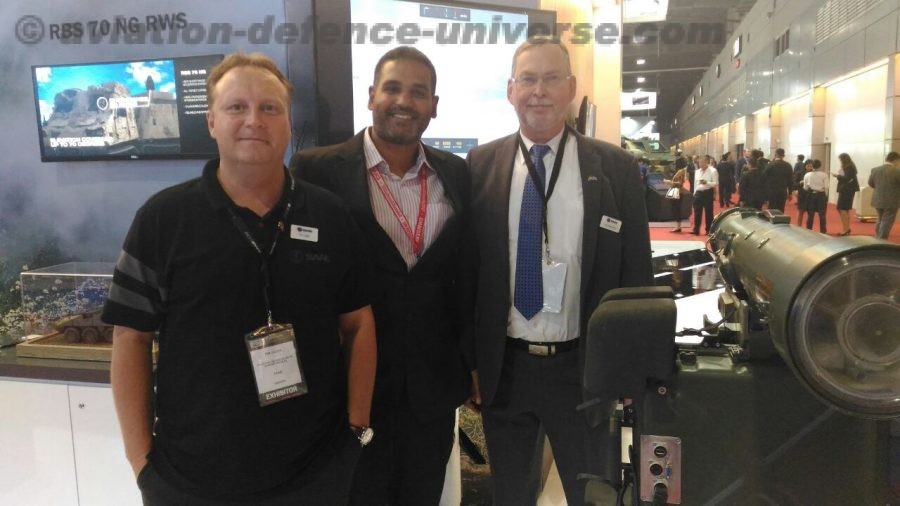 By Suresh Somu
THE Thailand-hosted Defense & Security 2017, which concluded on November 9, has given another big shot-in-the-arm for the Asean countries to continue upgrading the respective armed forces to be ready for external regional threats.
The host set the fiery example in the military modernisation process with increased budget appropriations in an effort to maintain combat readiness, in the wake of threat levels, equipment maintenance and overhaul/refurbishment requirements.
A Thailand military spokesman says ever since the military government was installed three years ago, the annual budget for the Ministry of Defence has steadily increased from 190 billion baht in 2015 fiscal year to 206 billion baht in 2016, 213 billion baht in 2017 and 222 billion baht for 2018.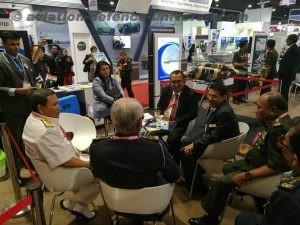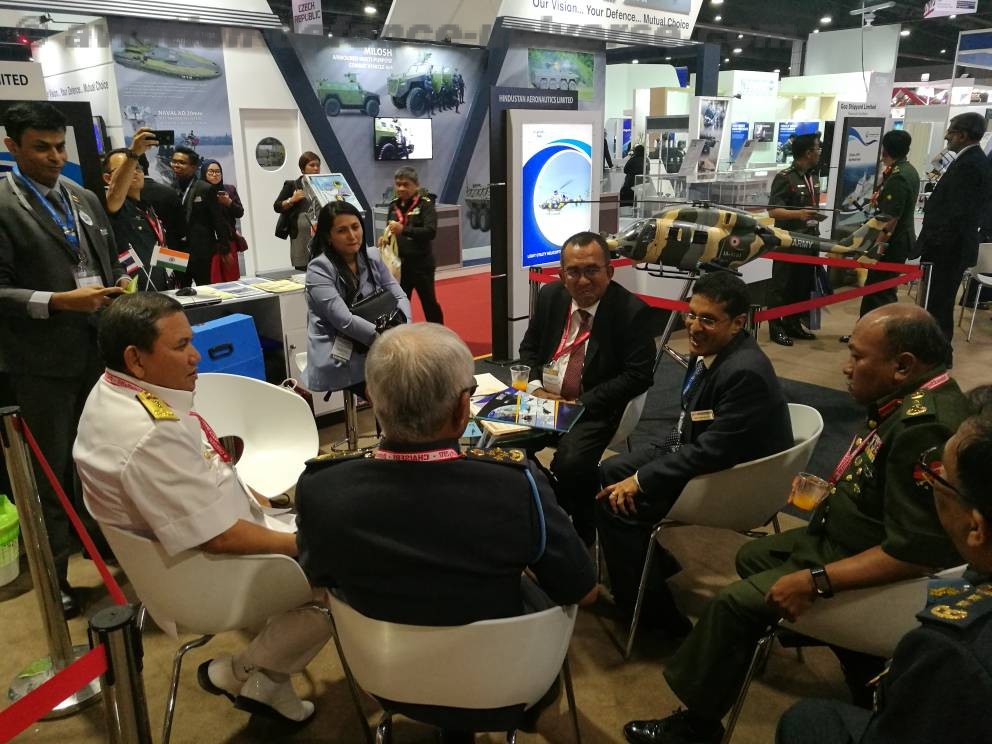 Thailand's military government has proposed a defence budget of THB 222.4 billion (US$6.5 billion) for 2018, representing a year-on-year increase of about 5 per cent, and 1.42 per cent of the country's GDP.
Internally, it is important for Thailand, since 2016, it has placed additional focus on the procurement of helicopters, armoured vehicles, and frigates to counter southern insurgency and strengthen its current military units.
Significantly, in an eye-catching military turn, the Royal Thai Army plans to buy 49 VT4 battle tanks from China. These tanks will replace the M41 tanks, which are small and old. According to Bangkok Post, the army has decided to buy the Chinese tanks since the Thai and Chinese defence authorities have planned to establish a military hardware repair facility in Thailand in the future.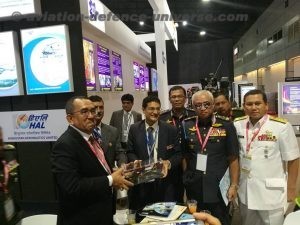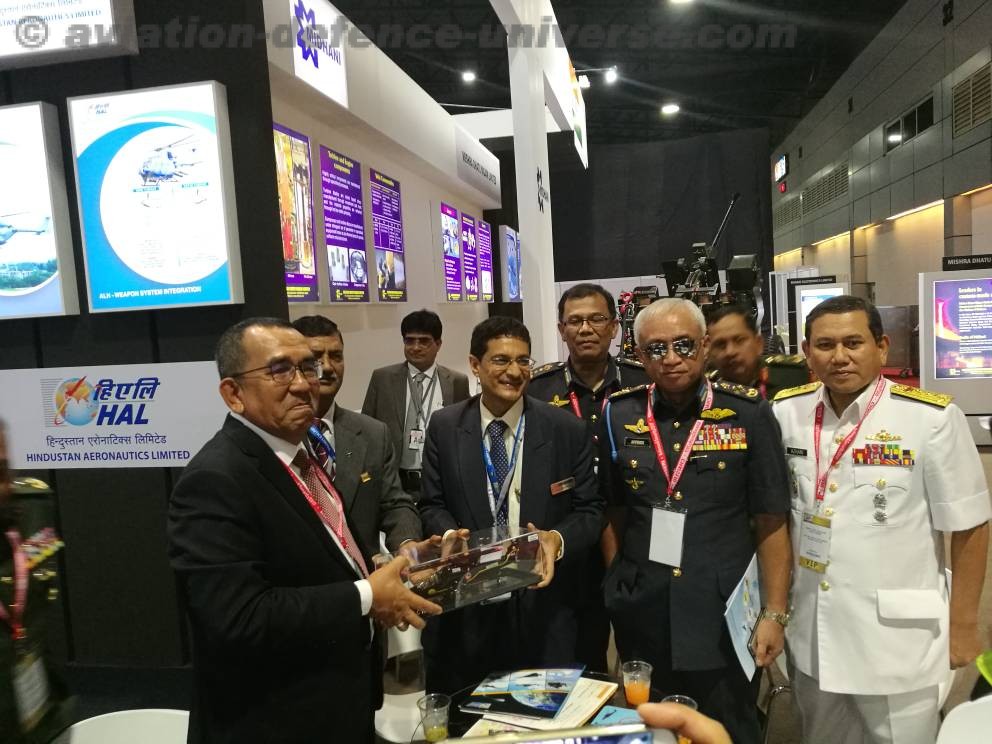 Military trade shows like Bangkok's Defense & Security 2017 complements the Langkawi International Maritime and Aerospace (LIMA) 2017 exhibition, hosted in March, and the Singapore-hosted International Maritime Review (IMR) in conjunction with the International Maritime Defence Exhibition (IMDEX) and International Maritime Security Conference (IMSC).
They exhibit the power of regional military partnership.
MARITIME DIPLOMACY
Observers say these also reflect the fast-rising maturity of maritime diplomacy in South-east Asia, in no small part a collective effort undertaken by both regional and extra-regional governments alike.
These vividly show a clear regional plan by the Asean countries to accelerate the development of the domestic defence industrial base through partnerships with American, European and Asian military equipment makers and suppliers.
The new focus is expected to have implications for exporters contracted to supply materials to the Asean countries, through both industry-to-government and government-to-government deals.
The neighbouring countries realise that the development of local military industry as well as introduce greater efficiencies in defence procurement processes is the long-term key towards greater military and defence cohesions.
It is also noted that for the Asean states, greater major power involvement also means managing a growing series of formal and informal meetings as well as potentially more external intervention in the management of certain issues, with the South China Sea just being one case in point.
"The Asean countries who attended the Defense & Security 2017 event reiterated the close regional relationship, and how the respective countries could work together in areas of mutual interest, such as maritime security, counter-terrorism and cyber security," said a Thailand Defence Ministry spokesman.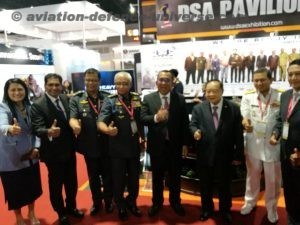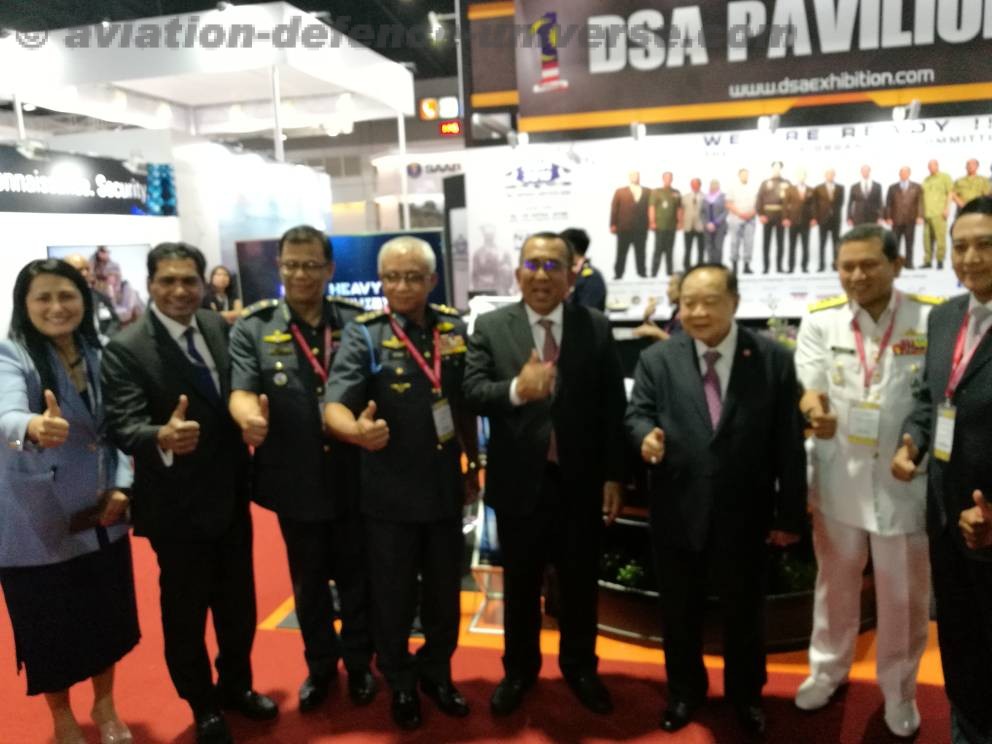 FORMIDABLE CHALLENGES
"They know that the region more broadly face some formidable challenges, from individual threats such as terrorism and the South China Sea disputes to changing domestic political dynamics to a more uncertain geopolitical environment."
Nothing can be taken for granted in military geopolitics. Look at the wave of populism that catapulted Philippines President Rodrigo Duterte to power and his new government initially forge closer ties with China and Russia as part of a so-called independent foreign policy.
But they had to dig it in, militarily, in a struggle against Islamic State-linked groups following a siege in the southern city of Marawi in May, which the government declared had ended towards the end of October.
The success of Defense and Security 2017 further emphasises the continuing importance of one of the largest tri-service military exhibitions in Asia.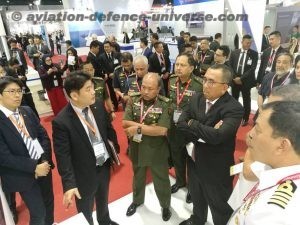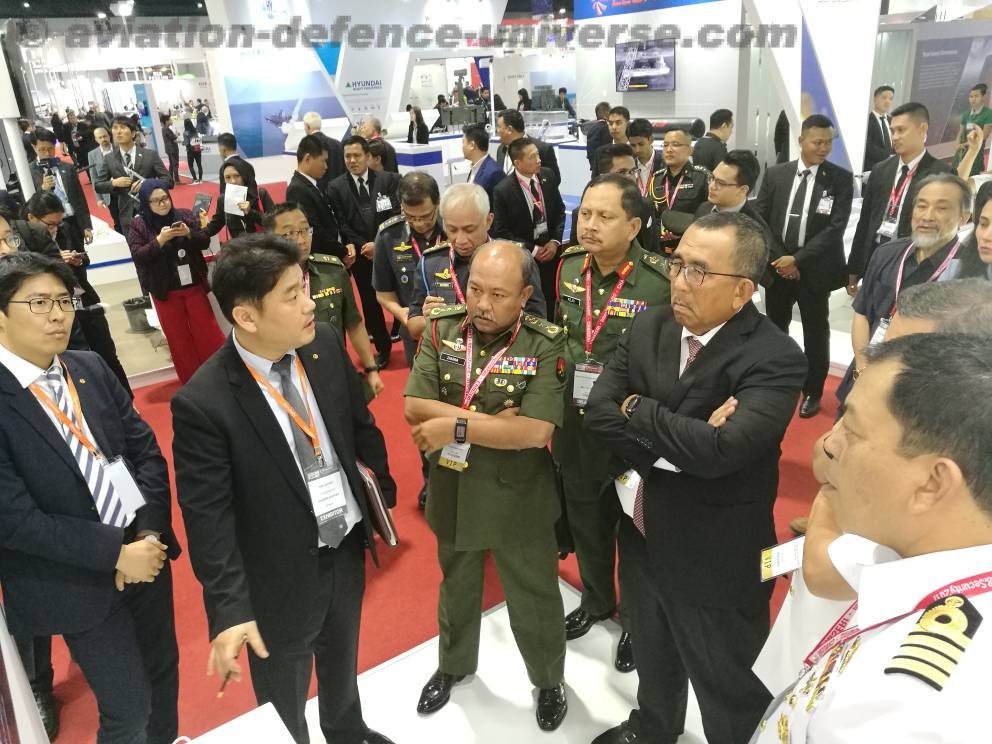 The presence of more than 400 leading military and security manufacturers from 50 countries demonstrates how Asean countries can further use cutting-edge technology and equipment to strengthen its regional armour.
Over 25 National Pavilions were put up by Belarus, Bulgaria, China, Czech Republic, France, Germany, India, Indonesia, Israel, Italy, Japan, Korea, Malaysia, Pakistan, Russia, Serbia, Singapore, South Africa, Sweden, Switzerland, Turkey, UAE, UK, Ukraine, USA and Thailand. And among the leading global names include Lockheed Martin, Nexter, Leonardo, Baretta, Thales, Aselsan, ST Kinetics, Rafael, IMI, UKRSPECEXPORT, FN Herstal, Arsenal 2000, Norinco, MBDA, DIEHL, Trijicon, FNSS, YUGOIMPORT, SAAB, Rheinmetall and many others.
THUMBS-UP SUCCESS
The four-day event was given the thumbs-up because many related activities were run in conjunction with the exhibition including seminars, technical presentations, and "live" demonstrations. The technical seminars and presentations significantly covered a variety of important areas.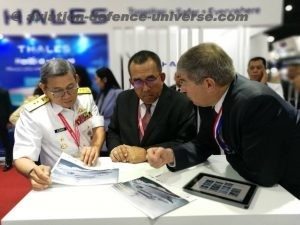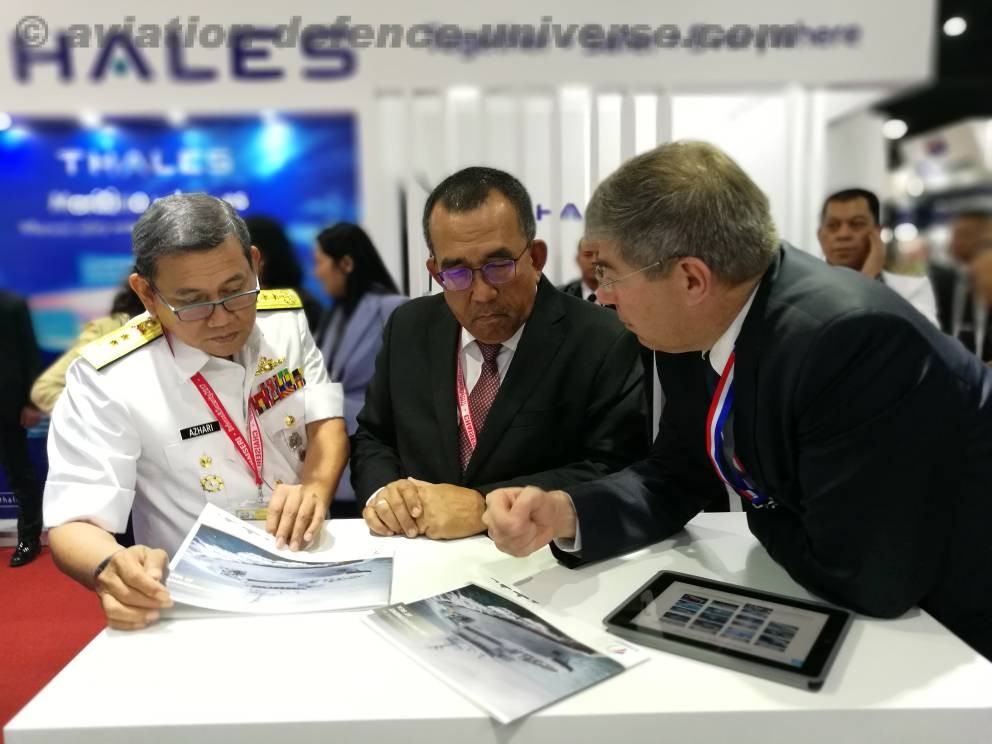 Some of the topics include DigitalGlobe Solutions for defence and security by digitalGlobe, Czech defense Industrial day by Czech trade division, Dyneema Next Generation Armour technology by DSM Dyneema, Cyber Security by SIBAT (Ministry of Defense of Israel), system of system for increased operational effect and cost efficiency by SAAB, Ground-Based Air Defence with IRIS-T by DIEHL, T129 Atak Multirole Combat Helicopter by TAI, Defense Industry Cooperation and Networking between Korea and Thailand by KDIA, GeoINT On-Demand with SecureWatch by GeoINT, and Cyber Security" Protection of Information by Rosoboronexport.
The seminar highlight for 2017 was the International Seminar on Military Readiness for HADR Operations. The presentation was delivered by global experts and case studies from experienced officers and the "live" demonstrations on the Cyber Defense Virtual Reality (VR) Experience at the Israel Pavilion.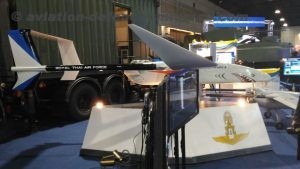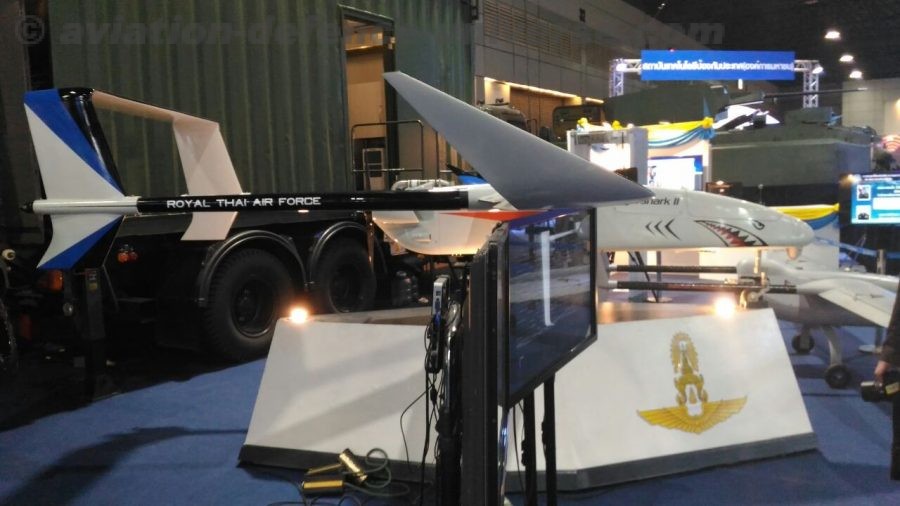 "The D&S 2017, like a number of Asean-hosted defence events, is very important because we are facing constant threat of terrorism and criminality. From what happened in the Philippines, the terrorist groups and criminal gangs are also upgrading their technology, so in order to address this threat, we, combining our resources, should also upgrade our own capabilities," said a Thailand military spokesman.
UNITY IN ASEAN
Thailand Deputy Prime and Defence Minister General Prawit Wongsuvon visited the DSA 2018 booth. Interaction with Malaysia Deputy Defence Minister, Dato' Sri Mohd Johari Baharum followed with thumbs-up photo session is an endorsement of ASEAN countries continued closeness in defence cooperation.
The high-level delegation was led by Malaysia Deputy Defence Minister, Dato' Sri Mohd Johari Baharum, Chief of Air Force, General Tan Sri Dato Sri Affendi Bin Buang, Major General Datuk Mohd Zakaria Bin Hj Yadi representing the Chief of Malaysian Army and Rear Admiral Dato Azari Bin Abdul Rashid, Assistant Chief of Staff Human Resource representing the Chief of Malaysian Navy.
A contract was also signed at Thales witnessed by the Malaysian Deputy Defence Minister. And the entourage continued to visit several booths, often took the opportunity to interact with the exhibitors, witnessed the system and its capabilities. Malaysia DSA 2018 will be held at MITEC, Kuala Lumpur from 16 – 19th April 2018, promoted by DSA General Manager Anita Jacobson.
Singapore, too, made its presence with Defence Minister Dr Ng Eng Hen where he reiterated that Singapore hopes to advance security cooperation in the region when it takes over as chairman of the Asean Defence Ministers' Meeting (ADMM) next year.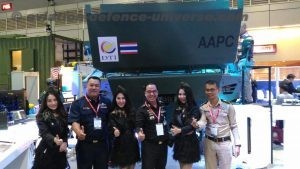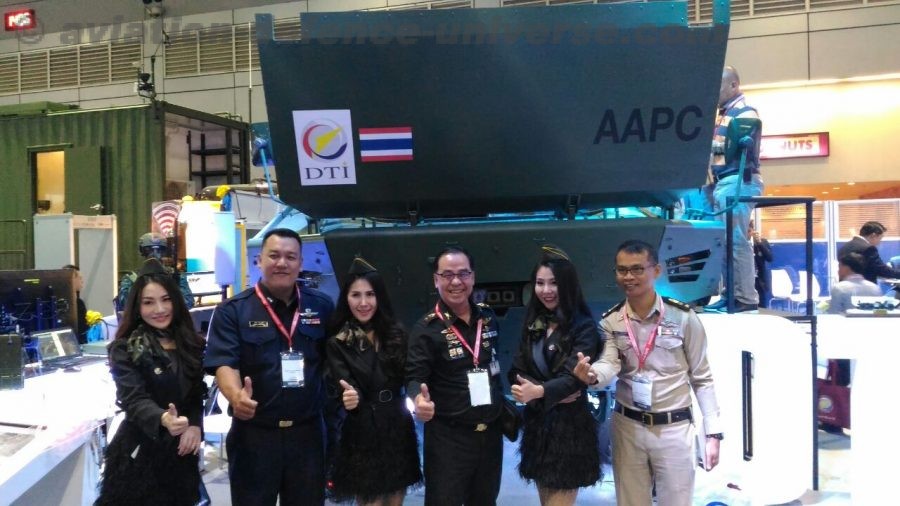 Japan is also laying the groundwork for defence and security sales across South-east Asia through efforts to secure inter-government defence equipment and technology agreements with regional countries, says a senior official from the Japanese Ministry of Defense's Acquisition, Technology, and Logistics Agency (ATLA).
Japan is taking a forward-looking stance bid after Prime Minister Shinzo Abe lifted a decades-old ban on military exports in 2014 as part of his drive to strengthen the military and deepen international ties amid tensions with North Korea and China. But the long-pacifist country has struggled to win high-profile contracts, turning instead to smaller projects, including joint development and transfers of used equipment to South-east Asia.
Mr Hideharu Yoshio, the deputy director of ATLA's equipment policy department, said Japan has already signed such an agreement with the Philippines and that ATLA is currently "in discussion" with other regional countries – including Indonesia, Malaysia, Singapore and Thailand – about entering similar accords. These are expected to be secured soon, he said.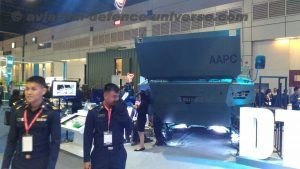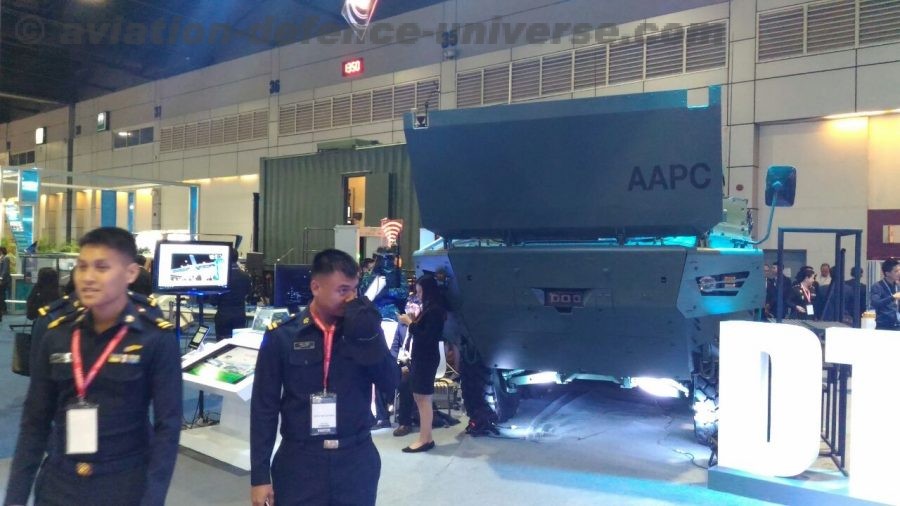 INCREASED INVESTMENTS
American multi-national conglomerate company Honeywell, too, sees increased investment in the Asean defence market across the board, said Ronald Lopez, Honeywell's Asia-Pacific Defence senior director of sales and business development.
Investment in replacing and upgrading ageing platforms and equipment is occurring, and Honeywell has an eye on potential and current upgrades of C-130 transport aircraft in Indonesia, Malaysia, the Philippines and Thailand, and F-16 fighters in Indonesia, Singapore and Thailand.
"These upgrades improve deterrence in the region for peace and stability," Mr Lopez said. Threats to the region vary from country to country and are complex and multi-layered, he added.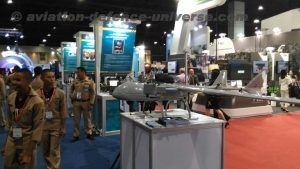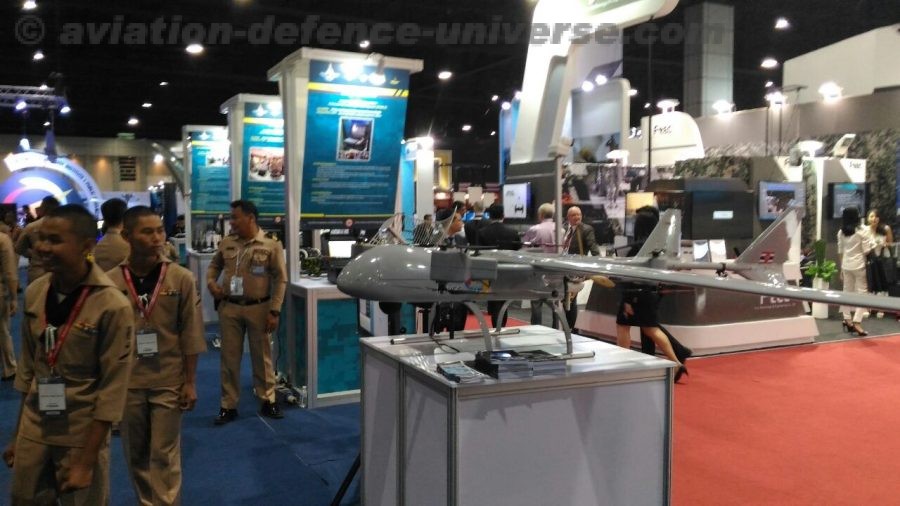 Because of the wide expanse of Asean, even from a maritime point of view, some countries want to improve their C-130 capabilities for search and rescue, humanitarian and disaster relief efforts, and for continued military transport duties, Mr Lopez noted. And Honeywell offers a variety of upgrade packages for the Hercules. For F-16s, Honeywell provides upgrades for the multifunction display and Advanced Central Air Data Computer (ACADC).
To show clear overall defence consciousness, Thailand is increasing its defence budget by 7.7 per cent of total government spending, and Honeywell is in discussions with local Thai businesses for partnerships with expected agreements to be formalised in the next six to eight months, Mr Lopez said.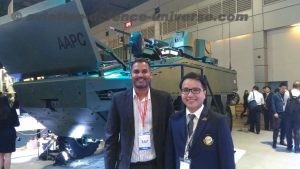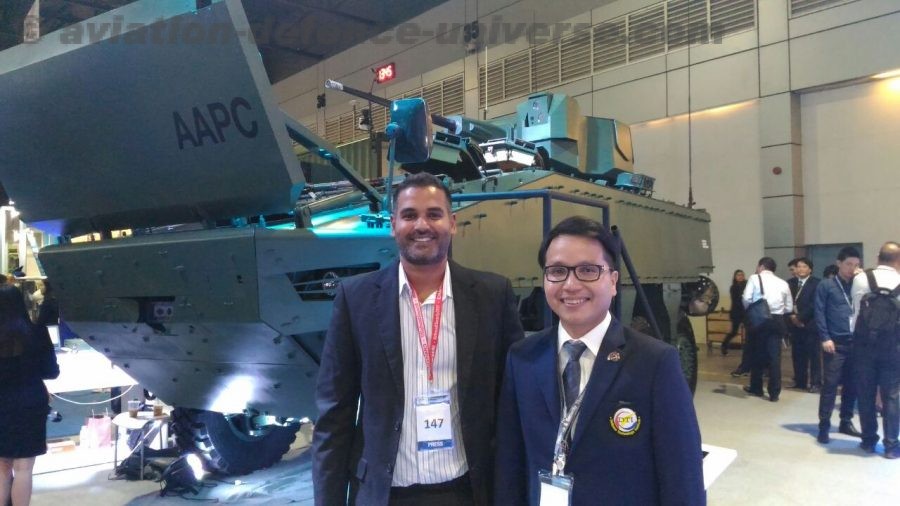 RIGHT MARITIME ORDER
Noting these differences, naval experts who attended Defense & Security 2017, believe it remains essential for the maritime forces of Asean and extra-regional powers to cooperate more closely with each other in order to maintain a rules-based regional maritime order that would underpin stability and prosperity.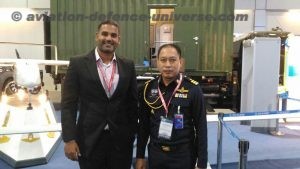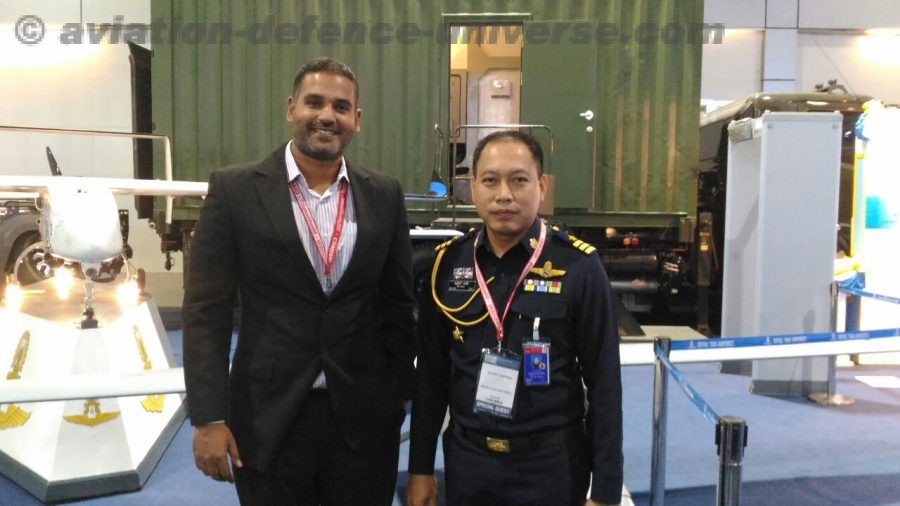 In a nutshell, Defence & Security 2017 comes at a timely juncture with international headlines especially in the wake of the uncertainties over sustained US security commitment to the region under the Donald Trump administration and the unpredictable North Korea warring beats.
But the big shot-in-the-arm for the Asean countries will be viewed in the continued upgrading of the respective armed forces to be ready for external regional threats with the tri-services' modernisation process in increased budget appropriations to maintain combat readiness, in the wake of threat levels, equipment maintenance and overhaul/refurbishment requirements.