SkEye WAPS™- a paradigm changing Airborne Wide-Area Persistent Surveillance system
SkyStriker – a new fully autonomous loitering munitions system
Haifa , Israel. 14 June 2017. At the upcoming Paris Air Show (Le Bourget, June 19 – 25), Elbit Systems will present a range of new, innovative and synergetic systems, creating force multipliers by enhancing terrain dominance, enabling effective flow of information across echelons and providing superior battle perception.
The following will be presented in the Company's booth:
New launch: SkEye WAPS™
Elbit Systems' Intelligence, Surveillance, Target Acquisition and Reconnaissance (ISTAR) team will perform demonstration of the paradigm changing SkEye WAPS system (SkEye) – an airborne Wide-Area Persistent Surveillance (WAPS) system. Developed specifically to address emerging requirements of defense and law enforcement forces to improve operational responses to military challenges, terrorism and homeland security threats, SkEye comprises advanced capabilities in the field of imagery intelligence gathering and provides a complete high-resolution picture and large Field-of-View (FOV) to a large number of users.
Installed onboard different types of Unmanned Aircraft Systems (UAS) and light aircraft, SkEye is already operational, contributing to defence and HLS missions. SkyEye complements Elbit Systems' advanced ground surveillance solutions – the GroundEye and the SuperVisIR – to provide a uniquely comprehensive solution to today's fast evolving ISTAR needs.
GroundEye™
An innovative line of advanced electro optic ground surveillance systems that are designed for wide-area focused and persistent intelligence gathering, GroundEye provides unique, overall situational awareness of "on-the-ground" data and enables a large number of users to receive real-time, high-resolution imagery and even go "back-in-time" for forensic debriefing. GroundEye can be installed on masts, carried by dismounted forces or vehicle mounted.
SupervisIR™
A ground-based 24/7 infrared WAPS system, SupervisIR offers greater search-area coverage, an easy user interface and pixel perfect visualization of multiple regions of interest. Meeting a full range of ISTAR requirements, the system is highly effective at detecting, tracking, and displaying visual motion imagery of moving air, ground and sea targets, making it ideally suited for border patrol, perimeter security, surveillance and counter-surveillance operations. The system provides infrared surveillance capability that is equivalent to approximately 150 thermal imagers placed side by side.
New launch: SkyStriker
Publicly showcased for the first time, SkyStriker is a fully autonomous loitering munitions (LM) system capable of long-range precise tactical strikes. Sky-Striker improves situational awareness and survivability by providing direct-fire aerial precision capabilities to maneuvering troops and special forces. A cost effective mobile platform, SkyStriker offers quick deployment and ease of operation in the field, providing forces with the ability to observe and identify enemy targets before delivering a rapid precision airstrike. Its remote operation capability allows operators to remain unexposed to detection or enemy fire while guiding the LM to its target.
SPECTRO™ XR
An ultra-long-range, day/night, multi-spectral electro-optical ISTAR system, Spectro provides 20" payload performance in a 15" payload. The heart of the system is a large multi-spectral imaging system that combines multiple cameras into one, allowing it to significantly improve performance without increasing size and weight. The system can be installed on a variety of platforms including rotary and fixed-wing airborne platforms, aerostats, naval vessels and land applications. Spectro's unique combination of characteristics, along with advanced mission capabilities, make it suitable for missions such as surveillance, targeting and fire control as well as search and rescue missions.
MUSIC™ – a line of air borne self-protection DIRCM systems
The global proliferation and availability of highly transportable and extremely lethal shoulder-fired missiles has increased significantly in recent years, with such missiles finding their way into the hands of terrorists. These heat-seeking anti-aircraft missiles (MANPADS) pose a serious threat to all types of aircraft.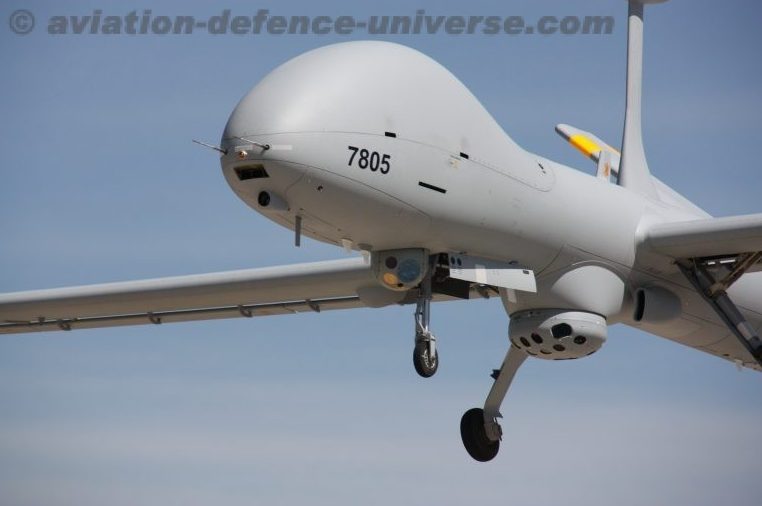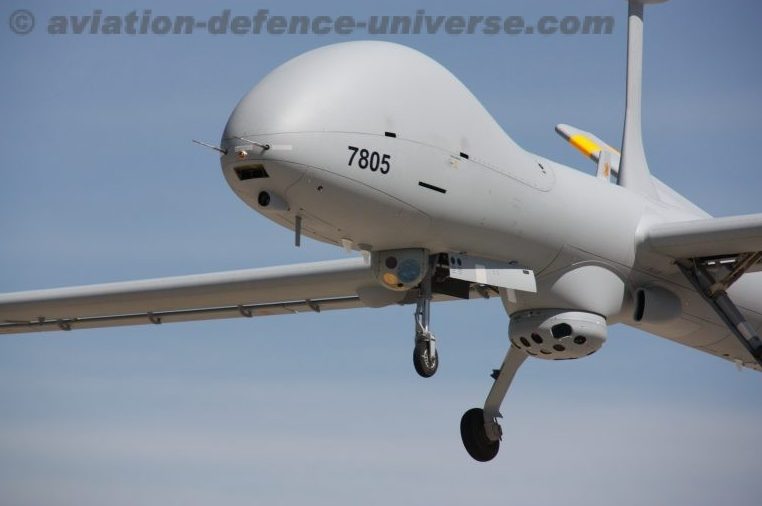 Elbit Systems line of MUSIC systems provides high-performance Direct Infrared Counter Measure (DIRCM) protection for all types of rotary and fixed-wing aircraft against MANPADS. These operationally proven systems integrate advanced fiber laser technology with an accurate, high rate thermal tracker and a small, highly dynamic mirror turret to provide effective, reliable and affordable protection to all types of aircraft, under all operational conditions. The following MUSIC systems will be showcased:
J- MUSIC™
A market leading DIRCM system, optimized to protect jet aircraft from MANPADS, J-MUSIC is designed for distributed installation on a variety of aircraft types, in a single or multi-turret configuration. The J-MUSIC system is highly advanced and fully proven. J-MUSIC is light-weight, compact and easily installed on a broad range of aircraft types, in both single and multi-turret configurations. Its open architecture allows integration with various Missile Warning Systems (MWS) thereby enabling it to provide the most comprehensive level of protection in the civil and military market.
C- MUSIC™
A Civil Aviation Authority certified, laser-based, fully automatic and autonomous DIRCM system that provides large jet aircraft with comprehensive protection against advanced heat-seeking ground-to-air missiles, C MUSIC is currently in use on many VIP, Heads of State and commercial aircraft.
Mini- MUSIC™
Built on years of proven experience in a military environment, this DIRCM solution provides fixed and rotary wing aircraft with superior defense against multiple missile threats. The solution can also be integrated with various Missile Warning Systems (MWS) for reliable and affordable protection.
The MUSIC systems have a proven track record of protecting multiple types of aircraft against heat-seeking ground-to-air IR missiles and have been selected a number of governments, international organizations and private sector aircraft owners to protect both fleets and special aircrafts.
BrightNite™
Visitors to the Company's booth (A8) will be able to experience a special virtual reality demonstration of the BrightNite system that enables intuitive head-up, eyes-out orientation flight in extreme low visibility conditions. This system is a multi-spectral end to end panoramic piloting solution that delivers the landscape scenery directly to both eyes of the pilot, including 2D flight symbology, 3D mission symbology and Elbit Systems' unique brownout symbology, thereby enabling intuitive head-up eyes-out orientation flight in pitch dark and other low visibility landing conditions. The scenery picture is driven from the multi-spectral sensor, which fuses multiple day and night cameras into one crystal clear very intuitive piloting picture regardless of outer light conditions.
SkyBreakerTM
The Company's booth will include a multimedia presentation of Elbit Systems' Mission Training Center (MTC). SkyBreaker is a networked multi-cockpit, mission oriented training center supporting many aircraft types. SkyBreaker provides realistic simulated battlefield training using all aircraft systems and mission scenarios to enhance all levels of pilot training.
High Precision Guidance Munitions
As part of its exhibition at the 2017 Paris Air Show, Elbit Systems booth will include a multimedia presentation of operationally proven laser guided munitions solutions that provide highly advanced precision-strike capabilities while significantly reducing procurement costs.
Elbit Systems' solutions in this area include three easy to integrate and highly customizable primary systems:
GATR
The Guided Advanced Tactical Rocket (GATR) is an affordable semi-active, laser-guided, 70 mm rocket. Featuring a unique aerodynamic design, cutting-edge multi-purpose electronic fusing delay, Intensive Munition (IM) warhead and advanced launcher, GATR offers a degree of precision-strike capability and deliverable ordnance that are unmatched by any other 70 mm munitions system. It's cutting-edge and variable fuzing solutions enable GATR to provide combat flexibility to engage a great variety of target sets both stationary and maneuvering with reduced collateral damage. Thoroughly tested and evaluated, the GATR system is highly customizable and applicable to fixed-wing platforms, rotary-wing platforms and ground launchers.
STAR
The Smart Tactical Advanced Rocket (STAR) is a laser guidance kit installed on 80 mm rockets to convert them into metric precision guided weapons. Especially designed for Low Intensity Conflicts (LIC), STAR provides users with an optimal solution for today's dynamic battlefield. It can be launched, day and night, from a variety of platforms, providing high precision and low collateral damage at affordable costs. STAR can be used for Air-to-Ground or Ground-to-Ground missions, against soft or lightly armored, stationary or fast moving targets.
LIZARD
The Lizard family of modular guidance kits convert general purpose bombs into smart munitions. By using Laser-Seeker (LIZARD2 and LIZARD3) or dual mode (GPS/INS and Laser, LIZARD4) guidance, Lizard increases the capability to counter any stationary or moving target, day and night, in all weather conditions.
Electronic Warfare (EW)
Elbit Systems offers a wide range of technologically superior and operationally proven EW solutions. Displayed at the Company's booth will be:
All-in-SmallTM
Complete Airborne Self-Protection Suite – An extremely small and lightweight integrated EW suite in a single line replaceable units All-in-Small can be effectively integrated with Direct Infrared Counter Measures (DIRCM) systems due to its high range detection and Direction Finding (DF) accuracy and enables quick and efficient jamming.
Light SPEARTM
A unique Electronic Attack (EA) and self-protection system for Unmanned Aircraft Systems (UAS), Light SPEAR is a compact, extremely lightweight self-protection jamming system for UAS. It improves UAS survivability and meets the growing need to operate and collect accurate intelligence in highly hostile environments. The system allows easy integration with an array of transmitters and platforms, and its low Size, Weight and Power (SWaP) consumption makes it an ideal EW system for multiple operational platforms.
Presented via multimedia will be the Passive Airborne Warning Systems (PAWS), the IR-CENTRIC™IR-based self-protection solution for airborne platforms, the AIR KEEPER airborne intelligence and Electronic Attack (EA) solution, the Emerald AES-212 Electronic Intelligence (ELINT) family of solutions, the SKYFIX Communications Intelligence (COMINT) systems and the SKYJAM Communications Jamming (COMJAM) systems.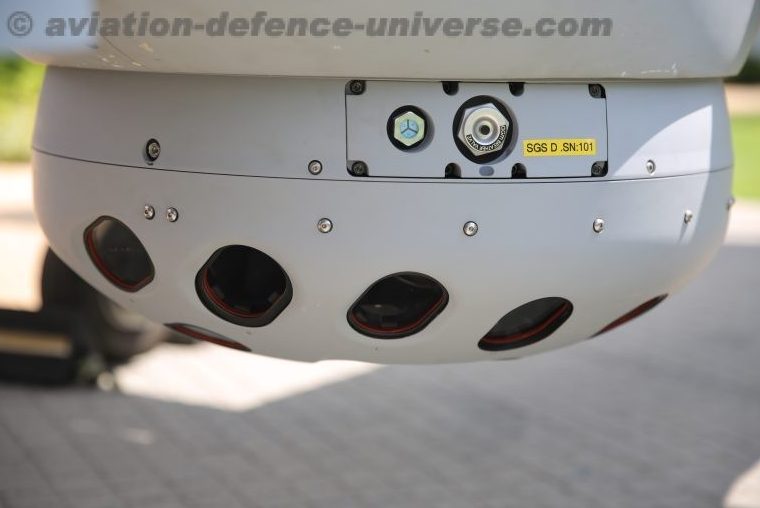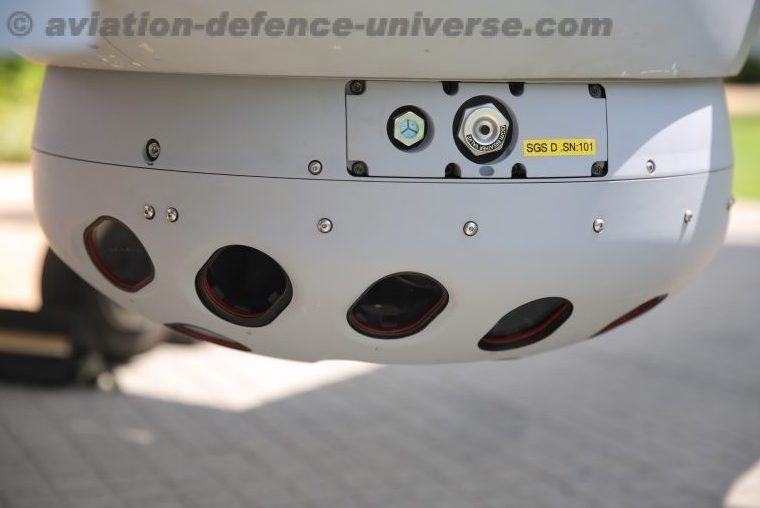 Commercial Avionics
Leveraging its unique position of providing acclaimed products in the area of military avionics Elbit System has been expanding its presence in the commercial avionics market to offer cutting edge and operationally proven systems for overcoming extreme weather conditions and low visibility situations in commercial flights.
ClearVision™
A complete Enhanced Flight Vision System (EFVS)  that covers the full flight envelope and overcomes extreme weather conditions and low visibility situations in day and night, ClearVision is comprised of an Enhanced Vision Systems (EVS), a Head-Up Display (HUD) and the Skylens™ wearable HUD. This solution enables intuitive" out of the window" flying, minimizes the dependency on airport and helipad instruments, reduces landing minima and provides takeoff credit. The ClearVision suite allows commercial helicopter pilots to perform flights in low visibility conditions, previously considered as challenging and risky. This cutting-edge suite is already operational onboard ATR passenger aircraft and Leonardo rotary-wing aircraft.
Visitors to the Company's booth (A8) will be able to participate in actual demonstrations of the complete Enhanced Flight Vision System, including the HUD.
ClearVision EVS 
The market's first multispectral EVS camera, the EVS sensor allows pilots to carry on operating and landing in low visibility conditions. ClearVision receives information from several sensors, all neatly packed into a single unit, covering different spectral bands, optimized for penetrating poor visibility and providing a fused picture that overcomes the reliance on heat generating objects
SKYLENS™
Packed in a lightweight, easy-to-install device, as intuitive as a pair of sunglasses, SKYLENS is a revolutionary HUD equivalent display. It allows presentation of symbology and video for guidance and EFVS operation with an unlimited Field-Of-View. While operating in all weather conditions, day and night, SKYLENS provides head-up information and minimizes dependency on airport instrumentation SKYLENS displays high-resolution information, images and video on a high transparency visor, providing superior see-through transmission.
SkyVis™
SkyVis combines Elbit Systems' operationally proven Head Mounted Display (HMD) with commercially certifiable Line-Of-Sight (LOS) technology and daytime HUD capabilities. SkyVis day or night system offers enhanced situational awareness and enables "Eyes Out" operations, with or without Night Vision Goggles (NVG), during all phases of flight, in marginal weather conditions without compromising safety.
HUD
Elbit Systems' digital Head-Up Display (HUD) is an electro-optic device that presents aircraft data over a transparent glass (combiner), located in front of the pilot. The displayed data is collimated to infinity, enabling the pilot to operate the aircraft using out-the-window view during critical phases of flight.  With eyes focused out in front of the aircraft viewing the HUD, the aircraft flight path vector, aircraft attitude, visual glideslope angle and the runway aim point, pilots can achieve greater precision and situational awareness at all times while increasing safety. In addition, our modern HUDs can present external video such as EVS video and benefit from lower landing minimas.