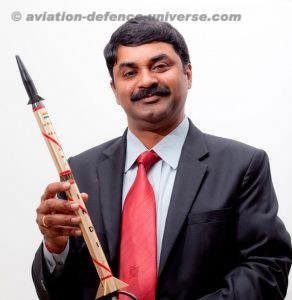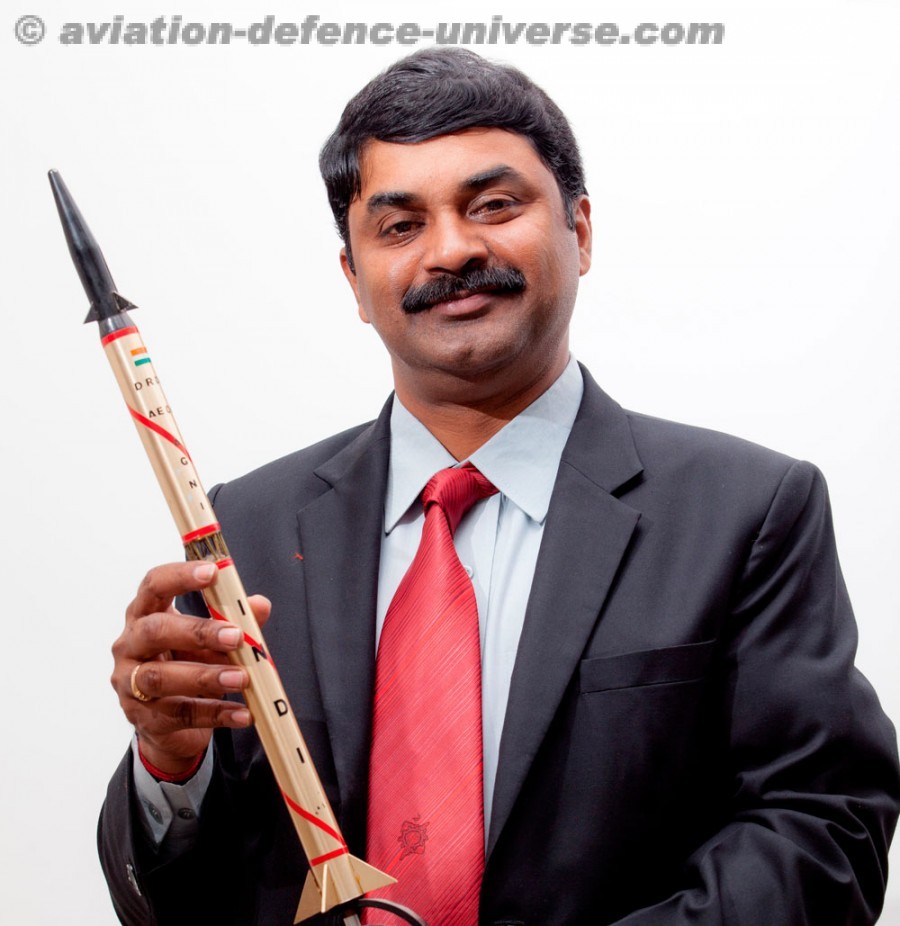 New Delhi. 31 January 2021. "Policy of free access of DRDO patents by Indian industries has been promulgated. Total of 260 ToT licences have been signed including 97 for defence and 163 related to Covid-19 during 2020. As another major step in improve the interfacing with industry during development cycle, "Performance Security" for development contracts by DRDO has been waived off to support Industry," emphasized Dr G Satheesh Reddy, Secretary DD R&D and Chairman DRDO in an exclusive interview to Aviation & Defence Universe (ADU).
ADU. When the world was in the slowest of motion, DRDO was the most active in 2020 with launches, deliveries and distributing patents for defence production. As Secretary DD R&D and Chairman DRDO comment on it.
DrSR. DRDO faced some constraints and challenges due to the unexpected pandemic. Lock down affected the industry output of parts and sub-systems, which were required for our systems. Scientists continued to work on the designing and analysis of the systems. The moment lockdown was lifted, DRDO scientists moved quickly from the drawing board to realization. It was the result of this work that DRDO took up a series of trials and successfully met the schedules and objectives of the trials. In the year 2020 DRDO conducted 12 flight trials of missiles within six weeks. This includes HSTDV, MRSAM, Dhruvastra, QRSAM, RUDRAM, SMART, BrahMos, SANT, Prithvi-2, Nirbhaya Cruise Missile and the like. JVPC underwent the final phase of user trials. ATAGS has undergone its penultimate phase of trials in this period itself.
During the COVID Pandemic onset, DRDO rose to the challenge and developed many technologies and products to combat the Corona virus. Nearly 40 labs developed over 50 technologies and over 75 products to combat Covid and more than 100 ToTs have been given to the Indian industry free of cost for their production. A 1000 bed capacity fully air-conditioned hospital was established in Delhi Cantt and two more similar facilities created in Patna and Muzaffarpur in Bihar.
During this year itself, DRDO has been integral part of coordinating the handing over of several systems to the end users. Five Astra missile systems were delivered to IAF, three sets of 10m Short Span Bridging system given to Indian Army, one CBRN Water Purification System handed over to Indian Army, Indian Maritime Situational Awareness to Indian Navy and first Heavy Weight Torpedo Varunastra was handed over to Indian Navy. Many systems have successfully undergone trials and are now ready to be inducted into the Services.
ADU. DRDO's missile program is at its pinnacle of success. Have you got new research, development and design collaborations with friendly foreign countries because of this?
DrSR. DRDO has developed the entire family of missiles. Today DRDO has experience in the development of strategic systems like Prithvi and Agni, a range of ATGMs like NAG, MPATGM, SANT, HELINA, Dhruvastra and entire range of SAMs like Akash, QRSAM, MRSAM and LRSAM. Air to Air missile Astra has been flight tested and is one of the best in the class. Anti radiation missile NGARM and loitering munitions have been developed. So, we can say that we have the technological expertise in developing missiles as per user requirement in a quick succession. Akash is cleared for export by the government. The interest is shown by the friendly foreign countries from Southeast Asia and Africa in the acquisition of the DRDO-developed systems. This will help us foster the technical collaborations with friendly nations. Complementary technological strengths can be provisioned to each other. This will further enhance the pace of development. Mutual technology transfers will have to be worked out with clear modalities.
ADU. From R&D to prototype development and subsequent production through OFBs and DPSUs results into a monopoly and cartelization. How do you plan to change it?
DrSR. DRDO has achieved self-reliance in the design capability of missiles, radars, sonars, torpedoes, armaments and EW systems. DRDO is a technology development organization and will be further working on advanced defence technologies. DRDO offers the technologies and R&D support facilities to industries for an early realization of product development in the country. With the vast infrastructure and experience, DPSUs and OFs have established themselves. Till now OFBs and DPSUs have been manufacturing the defence products.
Industry coming in a big way for defence manufacturing is a welcome development in the country. Private industry is maturing fast to take up the defence manufacturing and production. Due to multiple development and production options, the eco-system is fast developing into an economic driver. This is an encouraging scenario and healthy demand and competition will help the development within the country.
DRDO has also taken many initiatives for Industry enablement like hand holding of industry to migrate from Build-to-Print (BTP) to Build-to-Specs (BTS), nil royalty for Govt/MoD/MHA, nil ToT fee for DcPP/PA/DP, minimal (5%) ToT fee for other industries, minimal (2%) royalty for export/sale/ in commercial market, non-inclusive licence, free access of patents, test facility support to industries, support to defence industrial corridors etc.
Besides supporting the industry and start-ups through Technology Development Fund (TDF), the newly introduced Development cum Production Partners (DcPP) on competitive basis for both private and public industry is another important initiative taken to encourage the industry. A number of industries started as normal fabricators for DRDO have now become established aerospace manufacturers, with our technology inputs, hand holding and quality practices. The present industry base for DRDO consists of 1800 MSMEs along with DPSUs, Ordnance Factories and large scale industries.
ADU. For DRDO, are 'Atmanirbhar Bharat' and "Make in India' different and do you have different strategies to match the demands of the government's clarion calls? How is DRDO matching steps with PM's "Make in India" march?
DrSR. DRDO has been at the forefront of design and development of defence systems. We always have been working on the core technology development which is the most important part of being self-reliant. Manufacturing and production, particularly through PSUs and Indian Industry is our initiative of "Make in India". DRDO has enabled industry in many ways like faster execution of ToTs, handholding of industry, removing the royalty etc.
All DRDO missiles, SAM systems, radars, sonars, torpedoes, EW systems, guns like ATAGS, JVPCs and various kind of ammunitions are being manufactured within the country. Plans have been finalized to further increase the production of indigenous equipment and systems. Defence corridors will play a vital role in "Make in India". These have the potential of becoming export hubs in future. The all-round development within the country, including design capability, test infrastructure, and production within the country completes the requirements of AtmaNirbhar Bharat.
ADU. Does DRDO plan its future projects keeping China and Pakistan inventories in mind?
DrSR. DRDO is a premier Defence and Development Organisation of the country and is involved in cutting edge technology research to keep pace with the state-of-the-art defence systems. All our products are based on user requirements and the futuristic strategy at the global technological level. They cater to the defence preparedness of our nation. For defence preparedness, it is important to meet the immediate need of our defence forces which are facing the challenges in our neighborhood.
ADU. How is DRDO promoting the Start Up movement in defence?
DrSR. Start-ups will play a vital role in innovation in defence patents. They are involved with Directed Research Centres of Excellence like JATC, IIT Delhi, RIC and CoPT at IIT Madras. DRDO is planning to incubate startups through other research centres at IIT Bombay, Mizoram Central University for Life Sciences System and Jammu University for Sensors and System Analysis.
For encouraging the start-up culture in our country, we have started some schemes like the Technology Development Fund and Kalam Innovation Contest. Dare to Dream, a Yearly innovation contest has been responded by 1363 individual innovators and 375 start-ups. We are also part of Impacting Research Innovation and Technology (Imprint) and Ucchtar Avishkar Yojna (UAY) schemes. We are planning to launch new initiatives to support at least 30 start-ups and entrepreneurs every year.
ADU. You have pointed out on several occasions that import of key technologies runs a high risk of security vulnerability. How can DRDO combat this problem?
DrSR. DRDO has taken up many projects for indigenous design and development. This ensures that know-how and know why is within the country. The technologies are being continuously upgraded in a controlled manner. DRDO has stringent evaluation criteria for assessing the risks and vulnerabilities. A balance is exercised while sharing the required information for manufacturing with proper NDA and protection of confidential information. In many cases, the responsibilities are fixed between the DRDO and industry for the protection of confidentiality and security sensitive information. The software is developed by DRDO and most of the test infrastructure is built within DRDO. Today we have our "Hypersonic Wind Tunnel" which will enable us to do much better aerodynamic design and analysis.
ADU. What is the status of network centric warfare (NCW) in India & DRDO's foray into it?
DrSR. The present warfare strategies are network centric and so are the DRDO products. DRDO is working on NCW technologies and will be meeting the user demand.
ADU. What is the status of the R&D on UAVs and robotics at DRDO?
DrSR. Aeronautical Development Establishment (ADE) is working on UAVs. Our laboratories CAIR and R&DE(E) are working on technologies for development of various kinds of robots for multiple applications. DRDO young scientist's laboratories are also working on the technologies required for UAVs and robotics.
Rustom I, a Medium altitude long endurance (MALE) unmanned aerial vehicle was conceived as test bed for technology evaluation. This can be used as a UAV which can be operated from prepared runway, operates at altitude upto 25,000 feet with endurances upto 12-15 hrs with range upto 250 km and payload capacity of 75 kg. Rustom 2, a MALE UAV with operating altitude upto 30,000 feet, endurance upto 24 hrs with operating range of upto 1000 km (with SATCOM) is under development and testing. It has payload capacity of 350 kgs. The system has undergone more than 90 flights. The development trials are likely to be completed by July 2021. Abhyas is an expandable aerial target for practice firing by Armed forces.
ADU. What are DRDO's developments for Navy in the recent past?
DrSR. DRDO is involved in development of systems for the Indian Navy. DRDO has developed many torpedoes and mines for Navy and continues to develop the advanced versions of these. Advanced Lightweight torpedo and MIGM mine are the recent developments. Light Combat Aircraft Naval version has been developed and has completed its landing and take-off from INS Vikramaditya. The other Naval systems which are developed and tested recently are Autonomous Underwater Vehicle (AUV) and Air Independent Propulsion (AIP). Other systems for Navy include missiles for airborne/ subsea/ sea/ land version, torpedoes for various platforms, sonars for various platforms, Anti torpedo defence systems, electronic warfare systems and software defined radios (SDR) etc.
ADU. Give a brief outline on the upgrades in Army in which DRDO is involved?
DrSR. Latest technological advancements are being incorporated in many of the DRDO projects of the Armed Forces. Pinaka Mk II is an extended range missile, the Guided Pinaka system, an upgraded version of Pinaka rocket system, has a range of 75km, along with an integrated navigation, control and guidance system to improve precision. Arjun Mk 1A, new generation mines, ammunition with high depth of penetration (DoP), Fin Stabilized Armour Piercing Discarding Sabot (FSAPDS) ammunition for T-72 M1 & Arjun tanks and radars for longer ranges and mountainous versions are the upgrades of the systems already in use. Akash weapon system for mountainous terrains, new systemlike Advanced Towed Artillery Gun System (ATAGS), Wheeled Armoured Platform (WhAP), various types of surveillance systems and bridges are outcomes of continuous development on existing designs and utilizing the development expertise.
ADU. List out the projects DRDO has for the IAF?
DrSR. Some of the major projects that DRDO is doing for IAF are the Light Combat Aircraft (LCA) Tejas – MkII, Various kinds of missile systems like Surface-to-Air, Air-to-Air, Air-to-Ground Bombs, Airborne Early Warning Systems, Avionics and Electronic Warfare Suites; Communication Systems etc are being developed for Indian Air Force.
ADU. Elaborate on the critical policies DRDO has brought out to boost Make in India?
DrSR. With the promulgation of new ToT policy, incorporating 0% ToT fee and 0% royalty, a large number of defence manufacturers have shown interest. DRDO has initiated a number of industry friendly policies to support the Government's aim of "Vocal for Local". 108 systems have been identified to be undertaken for development and manufacturing by Indian Industry which will boost Atmanirbhar Bharat in a big way. Policy of free access of DRDO patents by Indian industries has been promulgated. Total of 260 ToT licences have been signed including 97 for defence and 163 related to Covid-19 during 2020. As another major step in improve the interfacing with industry during development cycle, "Performance Security" for development contracts by DRDO has been waived off to support Industry.
ADU. What are the challenges faced by DRDO and how does it plan to overcome them?
DrSR. The government along with several other stakeholders such as the Services and the industry need to play an important role in the technology development and production. The eco-system has to support the defence manufacturing. DRDO has been proactively strengthening all aspects of the defence eco-system. There is a need to infuse young talent into the design and development of defence systems. For this purpose, we are trying to recruit young scientists at the earliest. Successful research and development requires steady funding and adequate incentives for scientific talent.
ADU. What are the future plans and strategies to achieve the aims for DRDO? Is there a plan to revisit the HR policies to make DRDO attract the best talents available?
DrSR. DRDO is working on the large development programs like AMCA, LCA Mk II, long range Radars, advanced missile technologies, Arjun Mk II etc, towards meeting the user requirements. To do these programs at the required pace, DRDO is looking at all-round development of scientific research, design and development.
DRDO is encouraging industry participation to leverage their strengths in production and manufacturing. DRDO has created many centers of excellence and tied-up with academia for technologies and applied applications. Several initiatives have been taken to leverage the potential of the youth. M Tech Courses have been started in Defence Technology and elective subjects at B Tech are starting in the new academic session this year through AICTE. MoU has been signed with Gujarat University, Ahmedabad and Institute of Infrastructure Technology Research and Management (IITRAM), Gandhinagar for induction of Defence Technology courses at Post Graduate Courses and elective courses in B Tech. A scheme has been worked out with MHRD scheme for starting the PhDs in defence technologies and implementation has started. We are also planning to take 25% of the new recruitments as lateral entries to encourage talent from across the world. DRDO is proactively strengthening all aspects of defence ecosystem development in the country.