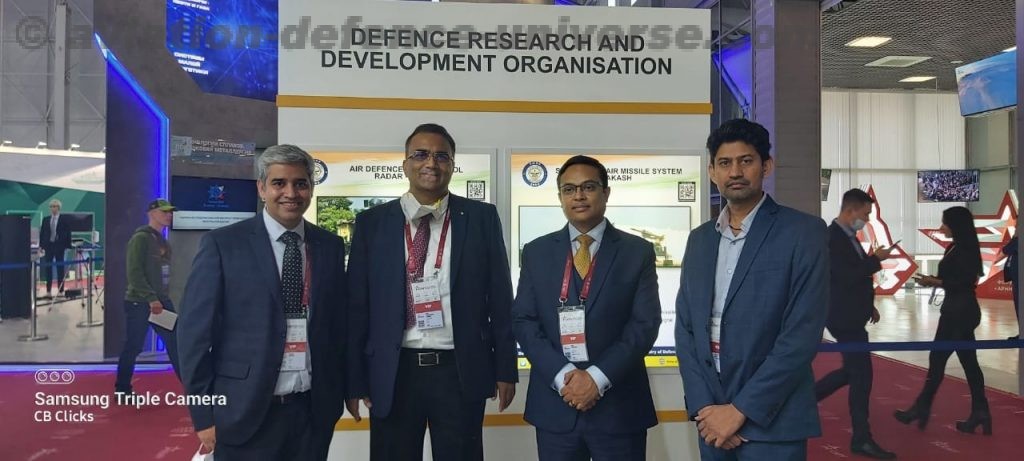 By Chaitali Bag
Moscow. 22 August 2021. "DRDO is presently working with the Indian industry both manufacturing and supporting and it's seven clusters combine fulfil all the needs of the tri services. DRDO has on offer products which are not only cost competitive but world class products at par in technological aspects, " stated Dr. Narendra Kumar , Scientist 'G' and Director, Directorate of Public Interface in DRDO headquarters , the Head of the DRDO delegation at International , in an exclusive interview to Aviation & Defence Universe (ADU).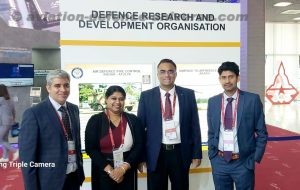 Defence Research and Development Organization (DRDO), the R&D Arm of Ministry of Defence, Govt. of India is participating in the International Military-Technical Forum "ARMY-2021" at Kubinka, Moscow during 22-28 August 2021. The show dominated by Russian & CIS nations' buyers & sellers, is just the perfect market to showcase India's state of the art defence technology, which has been the cynosure of quite a few eyes here at Patriot Expo grounds.
DRDO is developing many advanced technologies and systems in areas of Missiles, Light Combat Aircraft, Multi-barrel Rocket Launcher, Main Battle Tanks, Radars, Missile-based Air Defence System, Naval Systems and Life Science related products. Following Products which can be exported are being displayed by DRDO at India Pavilion during the event.
1. Beyond Visual Range Air to Air Missile(BVRAAM) 'ASTRA'
2. Anti Tank Guided Missile (ATGM)-NAG and HELINA
3. Surface to Air Missile(SAM) 'Akash'
4. Light Combat Aircraft(LCA)-Tejas
5. Airborne Early Warning and Control System(AEW&C)
6. Identification of Friend and Foe(IFF)
7. Advanced Towed Artillery Gun System(ATAGS)
8. Joint Venture Protective Carbine(JVPC)
9. Arjun Main Battle Tank MK1A
10. Rohini Radar
11. Air Defence Fire Control Radar (ADFCR)-Atulya Radar.
The week promises to be a fulfilling one India's self reliance projection, which has been factually lead by DRDO, keeping in mind the organisation's seamless efforts to make the Atmanirbhar Bharat's clarion call a reality, despite COVID-19 having put restrictions on every one. A look at the year gone by and the true realisation is that it was DRDO which saw the maximum activity when it came to launches and activation of new technologies. And not to forget the ease of business created by DRDO to get the MSMEs and other private industries to get licences of the long list of DRDO's technologies for manufacturing of end and ancillary products to cater to the needs of the Indian and world armed forces.
Dr G Satheesh Reddy, Secretary Department of Defence Research and Development (DDR&D) and Chairman DRDO wishes grand success to the event in continuing the legacy of India Russia defence relations, opening new arenas for future collaborations, and finding new markets for DRDO products.