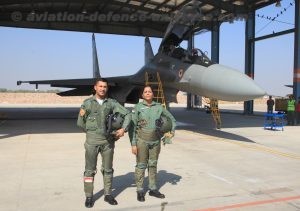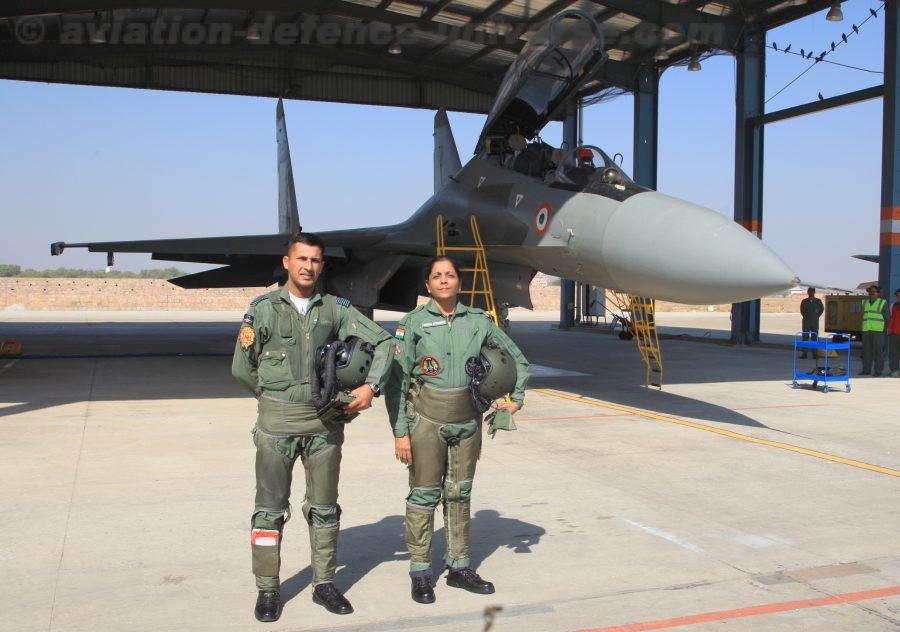 New Delhi. 17 January 2018. Defence Minister Nirmala Sitharaman, flew in a Su-30 MKI of 31 Squadron on her visit to Air Force Station Jodhpur.
In her 45 minutes of sortie, she was demonstrated some of the unique characteristics and strengths of this mighty twin engine Air Superiority Fighter (ASF).  She is the first woman Defence Minister of India to fly a sortie in an IAF Su-30 MKI fighter aircraft.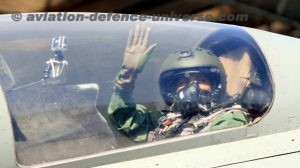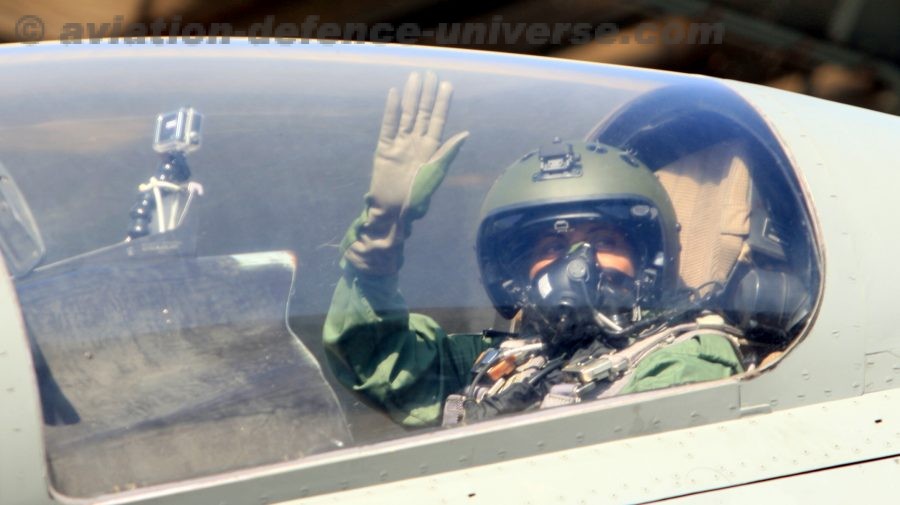 To gauge the operational capability and preparedness of the defence forces, the Raksha Mantri has been visiting various establishments of the Armed Forces. These visits go a long way in enhancing the motivation of the defence personnel as they get an opportunity to personally interact with the RM herself.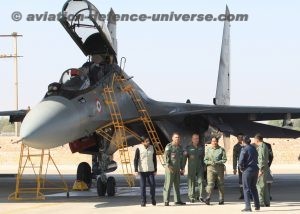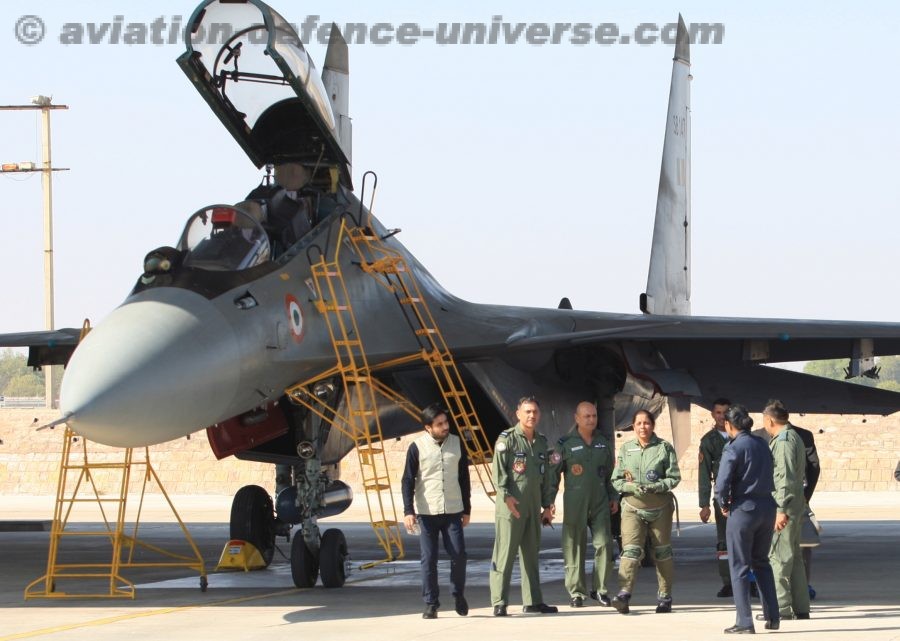 After her sortie on the multi role ASF, she addressed and interacted with the Air Warriors of Air Force Station, Jodhpur and congratulated them on their professionalism, high state of morale and motivation. During the visit, she was also briefed on employment of Air Power in the defence of our country.
Owing to its versatile capabilities, Su-30 MKI forms an integral and the most potent component of our nation's Air Power.  Recently, 'BrahMos' Supersonic Air Launched Cruise Missile and 'Astra' Beyond Visual Range Air-to-Air Missile, was integrated and successfully fired from this platform. With these advancements, the reach with air-to-air refueling and standoff performance, Su-30 MKI is a truly potent platform and is bolstering IAF's strategic capabilities.