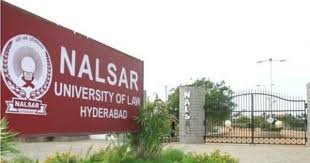 Two-year M.A. in Aviation and Air Transport Management
One-year P.G. Diploma in Aviation and Air Transport Management
Hyderabad. 20 August 2020. The civil aviation industry in India has emerged as one of the fastest growing industries in the country during the last three years. India is currently considered the third largest domestic civil aviation market in the world and is expected to overtake UK to become the third largest air passenger market by 2024 according to some surveys.
While that being said other statistics which prove the growing aviation industry in India are – India's passenger traffic stood at 293.99 million in FY20 (till January 2020) where domestic passenger traffic reached 235.44 million and International passenger reached 58.55 million. And in FY20 (till January 2020) domestic freight traffic stood at 1.14 million tonnes, while international freight traffic was at 1.70 million tonnes. India's domestic and international aircraft movements reached 1.82 million and 0.37 million in FY20 (till January 2020), respectively.
To cater to the rising air traffic, the Government of India has been working towards increasing the number of airports. As of March 2019, India has 103 operational airports. India has envisaged increasing the number of operational airports to 190-200 by FY40. Private Investments in this regard is encouraged by the Government which include privatisation of some major Airports. According to data released by the Department for Promotion of Industry and Internal Trade (DPIIT), FDI inflows in India's air transport sector (including air freight) reached US$ 1,904.37 million between April 2000 and June 2019.
The government has 100 per cent FDI under automatic route in scheduled air transport service, regional air transport service and domestic scheduled passenger airline. However, FDI over 49 per cent would require government approval.
Some top investments and initiatives taken by the government and Companies include –
In June 2018, India has signed an open sky agreement with Australia allowing airlines on either side to offer unlimited seats to six Indian metro cities and various Australian cities.
France-based Safran Group as of December 2019, is planning an investment of US$ 150 million in a new aircraft engine maintenance, repair and overhaul (MRO) unit in India to cater to its airline customers.
In November 2019, the Competition Commission of India (CCI) approved the acquisition of shareholdings in Mumbai International Airport Limited (MIAL) by Adani Properties Private Limited (APPL).
The AAI plans to develop Guwahati as an inter-regional hub and Agartala, Imphal and Dibrugarh as intra-regional hubs.
Indian aircraft Manufacture, Repair and Overhaul (MRO) service providers are exempted completely from customs and countervailing duties
Further, the rising demand in the sector has pushed the number of airplanes operating in the sector. As of July 2018, there were nearly 620 aircraft being operated by scheduled airline operators in India. The number of airplanes is expected to grow to 1,100 planes by 2027. This demand and operations has increased the issues relating to various contracts, customer services, liabilities, fair-pricing and other competition law related issues.
With all the developments and rapid changes in the Aviation Industry, experts in the area are on high demand. To make the grade to the demand and enhance the research and education in the Aviation Sector, NALSAR University through Centre for Aerospace and Defence Laws (CADL) has introduces innovative online-onsite distance mode courses in Aviation, Defence and Security, Space and Telecommunications, GIS and Remote Sensing laws.
In Aviation, we offer 2-year Masters Programme – M.A. Aviation Law and Air Transport Management (MA-ALATM) and 1 year Post Graduate Diploma Programme – Post Graduate Diploma Aviation Law and Air Transport Management (PGD-ALATM). The programmes aims to meet the needs of personnel currently involved in the aviation industry, students of aviation and aviation enthusiasts who wish to upgrade their skills at the tertiary level in the field of management in air transportation and application of aviation law. In addition, these programs are designed to have considerable application for personnel in related technologically based services and business industries. These programmes are a unique blend of law and management subjects, giving the candidate a broad career prospect in the industry.
The two-year programme consists of 12 subjects, stretched into four semesters. The syllabus includes General Principles of Law, International Air Law, Principles of Management, Airport Management, Airline Management, Domestic Air Laws in India, Aviation Safety, Security and Liability Laws, Air Space and Air Transport Management, Aviation Marketing, Aviation Economics, Aviation Corporate Laws, and Aviation Contracts and Tenders. Apart from this, the candidates in the last semester are required to submit a dissertation on a topic selected by them in the concerned area. While the One-year programme consists of 6 subjects stretched into two semesters. The syllabus includes General Principles of Law, International Air Law, Principles of Management, Domestic Air Laws in India, Airport Management and Airline Management.
All our programmes are meant for the working professionals and fresh graduates alike and these enables the working professional to have the multi-disciplinary view of the topics as it covers the Technology implications, management related concerns, Cyber and Intellectual Property related issues, Security, Transport and Trade related concerns along with the introduction to the General principles of Law. This curriculum enables even a non-legal background person to know and understand the legal terminology and legalities easily. This objective is enhanced by our scheme of study, in which contact sessions are held, where each subject is taught in 6 sessions of 2 hours each. This enables the candidate to learn both the technical aspects and the legal aspects. The study material provided is complied with the guidance of subject experts and by experts themselves. This brings out the uniqueness and credibility of our course which benefit the candidate at large.
Our alumni had benefitted from our previous courses and can be seen through their testimonies in our Newsletter.
For more information and details,
visit www.cadl.nalsar.ac.in
email to [email protected]
Follow us on LinkedIn