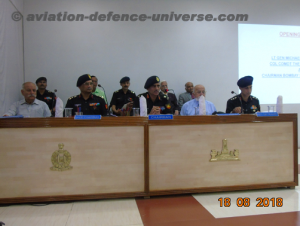 By Brig S R Mazagaonkar ( Retd.) , Pune 23rd Jan 2020,the Bombay Sappers Association (BSA) was established in May under the Societies Registration Act 1860 on 22 May 99 ,with an aim to promote esprit-de-corps and to promote general welfare matters of all ranks of Bombay Sappers, both serving and retired including their families. It is an association of members drawn from serving and retired Officers, JCOs and Other Ranks of Bombay Sappers. It has 50,000 members and a corpus of approx. Rs. 5 crores .The Association is managed by a Management Committee, comprising of serving and veteran members, of BSA. The Colonel Commandant of the Bombay Sappers heads is the Chairman and the Commandant BEG & Centre is the Vice Chairman. They are assisted by three serving officers and the Group Sub Major. The present Chairman is Lt Gen Michael Mathews, PVSM,VSM**.
Objectives
⦁ To enable members, as old comrades, to keep in touch with each other and with the Bombay Sappers so as to promote and foster spirit of brotherhood and comradeship among its members.
⦁ To promote esprit-de-corps and social interaction amongst its members and their families.
⦁ To engage in such other activities as may be incidental or ancillary to the attainment of the above objectives.
⦁ To assist in the rehabilitation of widows/widowers amongst retired including their family members.
⦁ To undertake all welfare activities.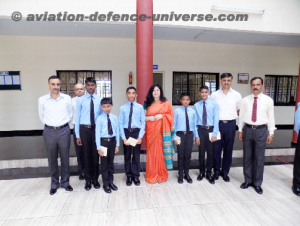 Welfare Schemes of BSA
BSA Education Scholarship is a merit scholarship given annually to
Children of members including their widows who are studying in class V to class XII with an aim to encourage children to excel in studies. Scholarship amount is Rs. 800/- to 1200/- depending on the class.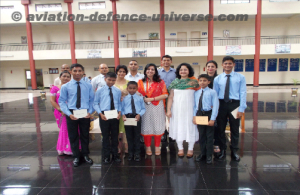 Education Grant to the Children of Widows
The widows of Bombay Sappers are given this grant to promote the education of their children to ensure that the education of their children continues unhindered. It is given from nursery to graduation.The amount disbursed varies from Rs. 2,400/- to Rs.5, 000 depending on the class.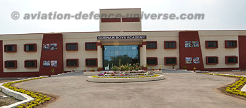 Grant for Professional Courses
10 meritorious students who are pursuing Engineering/Medical/MBA and Hotel Management courses are selected every year for merit cum means scholarship ,with an aim to provide financial assistance to parents of meritorious children. They receive Rs.10, 000/- per year for the duration of their respective course.
Madhuri Gupta Scholarship
A scholarship of Rs 1, 00,000/- each is given to two Meritorious students every year, who are pursuing BTech/MBBS courses,who have qualified for Advance JEE exam for admission in IITs or qualified for 15% Govt quota seats in the NEET exam.
Grant to widows' for Daughter's Marriage
Rs. 25,000/- is given to the widow on the occasion of their daughters marriage.
Immediate Grant to next of kin
Grant of Rs 10,000/- is given to the next of kin on demise of any JCO/OR member while in service.
BSA Distress Grant
BSA also offers financial grant up to Rs. 10,000/- for serving and retired members, who are in distress e.g. loss due to natural calamity, assisting soldier's child in case of severe disability etc. It also gives help to widows and orphans.
Indira Dasannacharya Scholarship
A scholarship of Rs. 3,000/- each is given to five wards of widows staying in Gurnam Boys Academy.
Gurnam Boys Academy
This is a residential facility created in the BEG & CentreKirkee complex where sons of Bombay Sappers JCOs & ORs get admission to pursue their studies and build their career. The boys are motivated and given training to become good citizens and to become officers in Armed Forces or in civil depending on their aptitude.BSA gives financial assistance of about Rs. 5 Lakhs every year to Gurnam Boys Academy.
Sapper Sarai
BSA has built Sapper Sarai at Pune, Amritsar, Jalandhar and Delhi where members can stay for a short duration.
Any other form of Help
BSA acts as nodal point for providing any help/ information to all members. All Commanding Officers of Bombay Sapper units act as Nodal Officer and provide assistance to members when in need.
Expenditures on welfare activities
The expenditures incurred in the last past five years is as under :-
⦁ FY 2014-15 …. Rs 36.0 lacs
⦁ FY 2015-16 …. Rs 33.0 lacs
⦁ FY 2016-17 …. Rs 24.5 lacs
⦁ FY 2017-18 …. Rs 25.6 lacs
⦁ FY 2018-19 …. Rs 28.5 lacs
Income of BSA
Membership subscription received from members is transferred into the corpus and invested in fixed deposits in a nationalized Bank. The Interest earned on this and donations received from our members is the main source of income of BSA.
Donations
BSA is authorized to issue Certificate under Income Tax Act Section 80G for claiming tax rebate on donations given to the association. Donations can be sent by crossed cheque payable to ' BOMBAY SAPPERS ASSOCIATION' on our address or donors can directly transfer donations vide NEFT/RTGS in our SBI bank account whose details are given below :-
Acct Name : Bombay Sappers Association
Acct No : 10655958827
Branch Name : SBI BEG Khadki
IFSC Code : SBIN0009063
Postal Address: Bombay Sappers Association
C/o BEG & Centre Kirkee, Pune 411003, Maharashtra
The Bombay Sappers Association after an arduous journey of 20 years has established itself as an unique organization and reached a status when other regiments of the Indian Army are trying to emulate and start similar associations in their regiments.
ADU is proud of the Bombay Sappers Association for their yeomen service to the PBOR of the Bombay Sappers. At the same time appeals to one and all donate for this good cause.