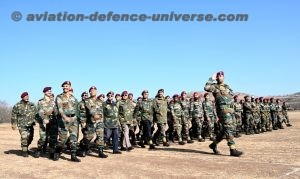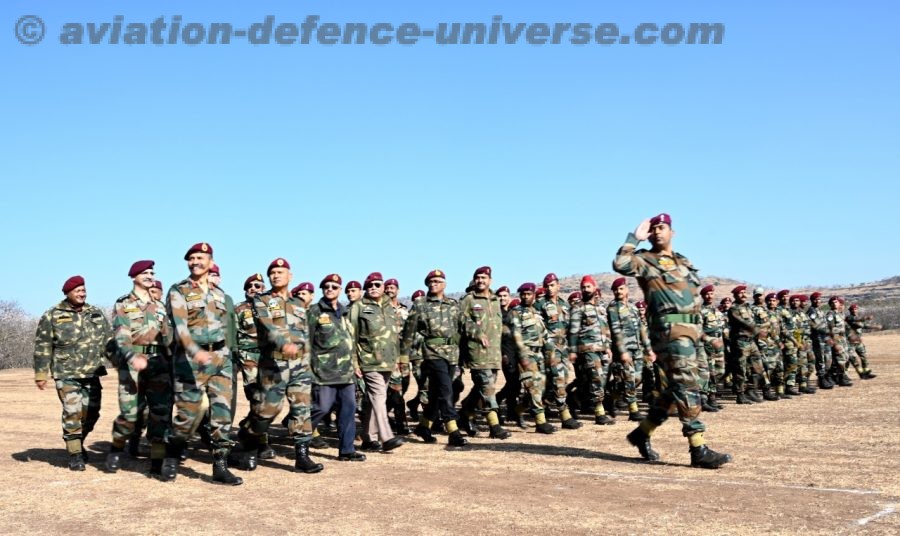 By Brig Vijay Atray( Retd.) ,Pune 30 January 2020. The Bombay Engineer Group and Centre is celebrating two hundred glorious years in the service of the Army and the Sappers' fraternity in particular and thus the Bicentenary Celebration of the Bombay Sappers is being celebrated with the gusto and fervour it deserves. Continuing with its legacy of undertaking adventures, numerous adventurous activities were conducted by the Bombay Engineer Group and Centre which included a Motor Cycle expedition from Dras to Pune in Aug 2019, Mountaineering expedition to Mount Baljuri (Sep 2019), Bicentenary Marathon in Jan 2020, Sailing expedition from Mumbai to Okhafrom 15 Jan to 27 Jan. 2020, Cycle Expedition from New Delhi to Pune 25 January to 29 Jan 2020.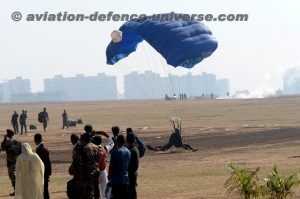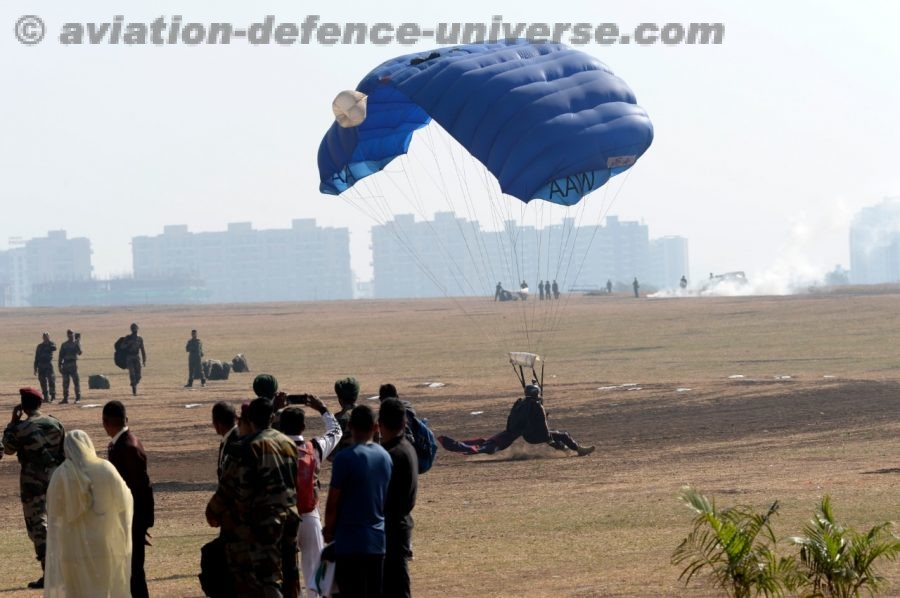 The Bicentenary Para Adventure display was conducted at Dighi Hills, which included Para Drop, Sky Diving and Para Motors Display by troops of the Bombay Sappers and teams of Army Adventure Wing, who went round over the audience furling tricolour. This demonstration provided a platform for the Sappers to showcase their triumph in adventure activities and also motivate the new generation of youth to cultivate military way of living in them. It also had a drone covering the event. The Air display was preceded by a thrilling performance by the Bombay Sapper gymnasts. Who & who of Bombay Sapper participated ,noteworthy were Lt Gens Hasabnis, Dimri .,Maj Gen Bkshi ,Brigs MJ Kumar, Diwekar & many more. They flew in an AN 32 aircraft & were dropped in a stick of four & five.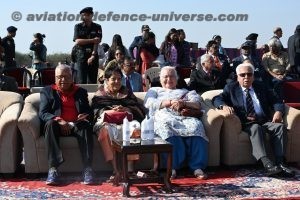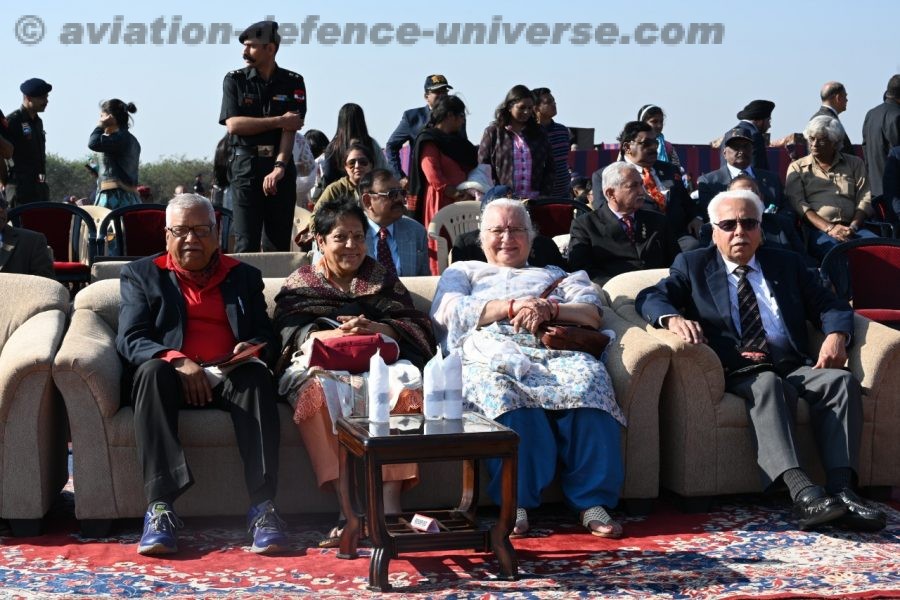 The event culminated with the Sky Diving display by Lt Gen RR Goswami (Retd) & Brig SR Mazagaonkar (Retd) who are amongst the pioneers in Sky Diving in India. Lt Gen RR Goswami, PVSM (Retd) is the first Sapper Officer to qualify as a Sky Diver and was selected as the sole male representative of India, to participate in 4th World Cup Skydiving, held in Sep-Oct 1987 at the Olympic Stadium of Seoul (South Korea).
AWWA MelaNo major army event is complete without a Pagal Gymkhana or a Mela. Here it was AWWA Mela with an aim to show case the activities of the Army Wives Welfare Association. Several stalls of clothing, ethnic jewellery, painting attracted the men & women alike. Food stalls were thronged by young & old.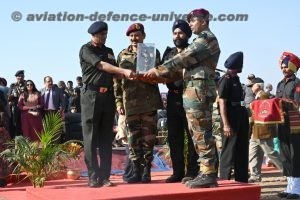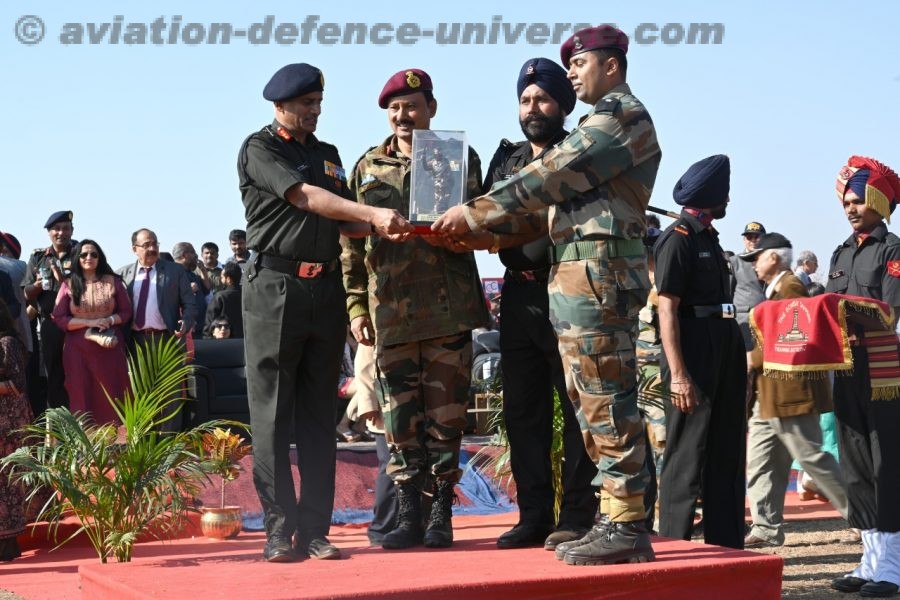 Colonel Commandant Cup
Golf tournament was held on 29 & 30 January named Colonel Commandant Cup. 62 Veterans & 52 serving officers in their colourful rigs donned the event. Many participated just to be in the photo while some stalwarts exhibited golfing talent. The best serving golfer was none other than Lt Col Nippy Bajaj who has been mentioned in the ADU article on sports. Lt Gen Michel Mathews, Colonel Commandant of the Bombay Sappers gave away the prizes & the best golfer trophy to Col Nippy Bains.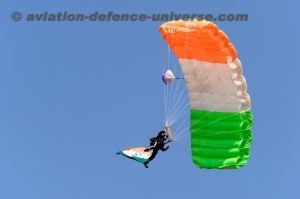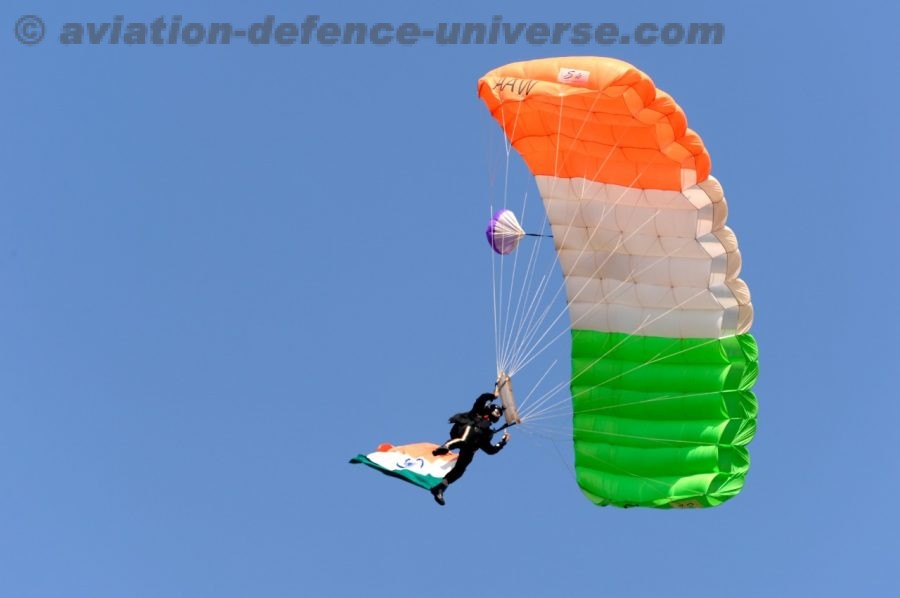 Entertainment Programme
All those attending the Bicentenary were entertained to a mesmerising musical presented by popular celebrity Sanjeevani Belande & her orchestra. Though she mostly sang Hindi numbers but also gave a Punjabi & medley of Lawandi, which was enjoyed by one & all.
The day ended with dinners organised all over Pune by the respective units.
For the adventure activities of the Bombay Sappers read 'Bombay Sappers' Excel in Adventures 'uploaded on Aviation & Defence Universe'
For an exclusive interview of Lt Gen SS Hasabnis, DCOAS (P & S), senior most serving Bombay Sapper visit the Video Gallery of Aviation & Defence Universe.
For the achievement in the field of sports read 'Bombay Sappers' Excel in Adventures uploaded on Aviation & Defence Universe.