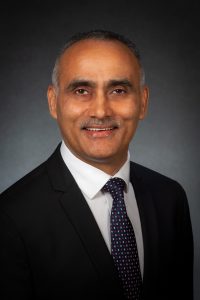 New Delhi. 04 December 2022.  "The P-8 combines the most advanced weapon systems in the world with the cost advantages of the most operated commercial airliner on the planet. The P-8 shares 86% commonality with the commercial 737NG, providing enormous supply chain economies of scale in production and support. Boeing's expertise in commercial fleet management and derivative aircraft sustainment also provides customers with greater availability at a lower operational cost. The P-8 is engineered for 25 years/25,000 hours in the harshest maritime flight regimes, including extended operations in icing environment, "stated Surendra Ahuja, Managing Director, Boeing Defence India in an exclusive interview with Aviation & Defence Universe (ADU) on the occasion of Navy Day 2022.
 ADU. The P-8I has been a member of the Indian fleet for quite some time now, can you shed some light on its journey in India and what contributes to it being such a profoundly used platform in India and the US?
 SA. The P-8s Indian variant, referred to as P-8I, is an aircraft designed for long-range anti-submarine warfare (ASW), anti-surface warfare (ASuW), and intelligence, surveillance and reconnaissance (ISR) missions. The P-8 delivers highest levels of quality, reliability, and operability. A true multi-mission aircraft, it is defined by a unique combination of state-of-the-art sensors, proven weapons systems, and a globally recognized platform. Notably, the Indian Navy was the first international customer for the P-8 and today operates the second largest non-U.S. fleet. In fact, on December 19, it will be a decade since the first P-8I was delivered to the Indian Navy – a significant milestone in our growing relationship with the navy.
Since the induction of the P-8I in the Indian Navy, Boeing has been supporting the fleet to ensure high rates of mission readiness. The 12 P-8Is in the Indian Navy's arsenal significantly contribute to the Indian Navy's capacity to keep the vast areas of interest in the Indo-Pacific under surveillance – while also playing a greater role in regional maritime security. In addition to unmatched maritime reconnaissance and anti-submarine warfare capabilities, the P-8I has been deployed to assist during disaster relief and humanitarian missions. The patrol aircraft is an integral part of the Indian Navy's fleet and has surpassed 35,000 flight hours since it was inducted in 2013. We believe that the Indian Navy has a need for six more P-8Is and we stay committed to work with the Indian Navy/ MoD to meet their requirement as and when that get contracted.
A formidable part of the Indian Navy's fleet, the P-8 is a proven system with more than 140 aircraft in service that have executed more than 400,000 mishap free flight-hours around the globe. Along with the Indian Navy, the P-8 family includes the U.S. Navy, the United Kingdom's Royal Air Force, Royal Australian Air Force and Royal Norwegian Air Force. Other militaries that have selected the P-8 include the Royal New Zealand Air Force, Republic of Korea Navy, and German Navy. The P-8's performance and reliability delivers confidence in an uncertain world — in any condition, anywhere, anytime.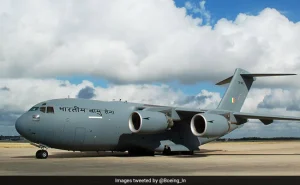 ADU. Kindly elaborate on sustainment initiatives for the C-17 and P-8I – how do they benefit from the large global fleets of these aircraft?
 SA. Boeing's integrated logistics support, delivered through Boeing Defence India (BDI), provides holistic lifecycle solutions for defence customers in India, enabling the highest state of fleet-readiness at the lowest possible cost. We are working with the Indian Air Force and the Indian Navy to provide operational capability and readiness for the C-17s and the P-8Is among other platforms through sustainment contracts. Ensuring mission readiness of our customers and providing them seamless services and support on our platforms is an imperative for Boeing. Likewise, we also help train the Indian Air Force and the Indian Navy crew.
Boeing continues to support the Indian Navy's P-8I fleet through Boeing's services business, providing spares, ground support equipment, and by positioning field service representatives in the IAF and IN bases so they are available to the users on 24x7x365 basis. Boeing's integrated logistics support has helped the forced attain the highest state of fleet-readiness. Boeing has built a 60,000 sq. ft. Training Support & Data Handling (TSDH) Centre at INS Rajali, Arakkonam in Tamil Nadu as part of a training and support package contract signed in 2019. The facility was handed over to the Indian Navy, and the trainings have commenced since April 2022. The secondary centre at Naval Institute of Aeronautical Technology, Kochi has also been handed over to Indian Navy. The indigenous, ground-based training will allow the Indian Navy crew to increase mission proficiency in a shorter time, while reducing the on-aircraft training time resulting in increased aircraft availability for mission tasking.
Boeing supports the Indian Air Force C-17 fleet under the Globemaster Integrated Support Program (GISP) that maintains high mission-capability rates, by providing them access to an extensive support network for parts availability and economies of scale. The C-17 fleet has maintained high serviceability rates since its induction. Boeing is responsible for maintenance, field support services, modifications and upgrades, technical manual support and logistics engineering services. The C-17 training facility, which is located at the Flight Simulation Technique Centre in Gurgaon, offers instructions to aircrews that operate the aircraft. The center features a complete training solution for C-17 pilots and loadmasters with advanced simulation, courseware and computer-based training to practice the complete range of tasks required for military airlift operations and humanitarian missions, along with other operational & emergency scenarios. The facility includes loadmaster station trainers that can be employed individually or networked together to rehearse complete missions. The simulator's flight deck supports training with night vision goggles for comprehensive mission training.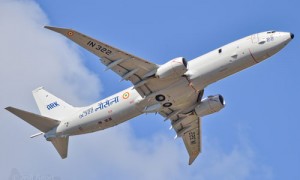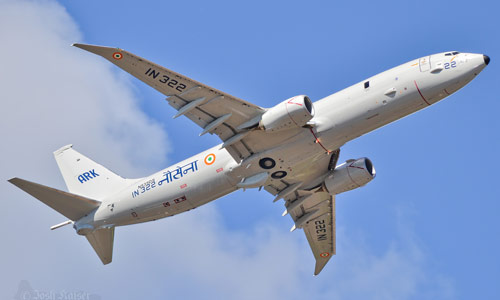 ADU. What is Boeing's future plan in the context of P-8I and India's motto of 'make in India'?
SA. Boeing is committed to help build a strong indigenous aerospace and defence ecosystem, and invest in partnerships and talent to contribute to the vision of Aatmanirbhar Bharat. Boeing's sourcing from India has steadily grown over the years and is today worth over $1 billion annually from over 300 supplier partners. Our Indian suppliers manufacture critical systems and components that go into some of Boeing's most advanced aircraft. Every year we add new suppliers including several Micro, Small and Medium Enterprises (MSMEs), as part of our commitment to Aatmanirbhar Bharat. In fact, over 25 percent of our suppliers from India are MSMEs.
In 2021, we had also launched the Boeing India Repair Development and Sustainment (BIRDS) Hub. BIRDS is an initiative to bring together ecosystem partners to shape India as a strategic destination for aerospace engineering, maintenance, repair and sustainment services. This is a one-of-its-kind initiative that seeks to provide customers with best-in-class solutions, efficient turnaround times, and optimal economical value, all available in-country. Under this program, we have by now signed strategic partnerships with leading indigenous players like Horizon Aerospace, Air Works, and AI Engineering Services Limited (AIESL). We have been working with Air Works in Hosur for the heavy checks on the P-8I fleet and they recently handed over three P-8I aircraft post phase 32 checks, taking the total tally to six P-8Is having undergone heavy maintenance checks locally. Likewise, we have recently expanded to wheels and brakes with Horizon Aerospace and have recently certified AIESL for P-8I landing gear, slats and powerplant overhaul.
Further, we work with a number of Indian companies, including Avantel, Dynamatic Technologies, Hindustan Aeronautics, Bharat Electronics, Electronics Corporation of India, Rossell Techsys, Fokker Elmo Sasmos, and TATA Advanced Materials. They provide a variety of items such as structures, wiring harnesses, composites and electronics for the P-8I.