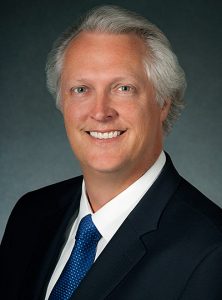 Merging Boeing's existing capabilities with customer nation's local aerospace fabric is a mantra for long term partnership
By Sangeeta Saxena
New Delhi. 18 July 2020. 'We're here, around the clock, around the world, and always ready. Supporting the U.S. warfighter across all military branches, providing innovative training, analytics and sustainment to keep them and their platforms "mission ready",' this was the dictum with which Boeing started the services and as sales crossed borders so did the services. From domestic to global , from government services to International Government Services and a supply chain from American companies to manufacturers across continents, Boeing Global Services is mission-focused , meets readiness, delivers reliability and provides affordability. And this is what it reiterated while speaking to the Indian media in a pre-Farnborough Airshow 2020 round table, virtually.
Torbjorn (Turbo) Sjogren, Vice President, International Government and Defence, while highlighting trends in government services offerings seen around the world in digital, training, supply chain and maintenance stated, " we are equally proud with our local team and our team around the world to make sure that we bring the best to our customers today. Looking at our commitment to making in India through a broader lens, more than a billion dollars worth of products and services are sourced from India that go to Boeing aircraft. We have close to 200 suppliers in India. That list grows every day. We have a team on the ground that is constantly looking for the value and the capability that a number of Indian suppliers bring and how we can bring that into our supply chain. Thirty five hundred engineers, technologists, scientists are working in advanced aerospace in India."
Reiterating on why Indian Navy will have an asset in its inventory if it chooses the Super Hornet he informed, " this fighter will offer the Indian Navy the most economical path to get access to newer technologies. With massive scale of the Super Hornets (more than 700 plus aircraft in US inventory), the cost of incorporating newly developed advanced technologies will be very competitive as the overall cost will be spread across large number of aircrafts. The future collaboration between the two navies can thrive on huge economies of scale which helps in interoperability and improves economics for collaboration on new technologies to meet the emerging threats. The F/A-18 Super Hornet has a very attractive lifecycle cost. It not only has an affordable acquisition cost, but it costs less per flight hour to operate than any other tactical aircraft in production in the U.S. forces inventory, including single engine fighters. This is possible because the fighter is designed for ease of maintainability and offers impressive durability."
He added, "our training system solutions are very easily adaptable to meet the needs of the Indian Navy, both the air crew and the maintainers. We've been doing this again for the US Navy for some time and the Indian Navy will receive that knowledge and set of skills required for both the acceptance, the operation, the maintenance, the repair, the deployment, the deployment of the Super Hornets complete. Our integrated training system combines a number of different modalities classroom instruction, self-paced lessons reinforced with simulation and the high fidelity aircraft maintaining devices as well as aircraft time. We're looking at optimizing our predictive maintenance capabilities through digital tools. This is key and will reduce costs for our customers without jeopardizing readiness. Again, an area where we've got a tremendous amount of experience and we would be on it to bring that to the customer."
"Finally, let me talk a little bit about opportunities that India has made, some recent strides in space exploration and certainly the ambitions towards human spaceflight before August 22, 2022 is something we all were familiar with. When I was last in India, I had the opportunity to go down and meet with ISRO and with the chairman. It is a testament to the country's innovation and India's determination to embrace the challenge of space. And notwithstanding our six decades worth of experience in Boeing, we certainly have to acknowledge and admire how India is achieving its aspirations to date. It is a massive part of our customer value and it's a massive part of our business going forward. We look forward to continuing aging with India, our on services customers and their future requirements and with our Indian partners and suppliers who are critical to helping us build India's aerospace ecosystem going forward," Sjogren ended on a positively hopeful note.