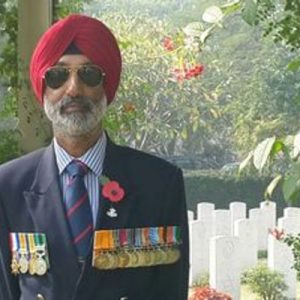 Lt General Balli Pawar (Retd.)
New Delhi. 17 April 2020. Though I have spent only 16 years of my 40 years plus service in the erstwhile Air OP and later the Army Aviation Corps (AAC) at different stages and levels of rank and service, the experience of these tenures are still very vividly etched in my memory due to the numerous challenges and events with far reaching consequences that unfolded in this period. The Air OP initially flew the British Auster and HAL built Krishak, both fixed wing, single engine two seater aircraft. These were subsequently replaced with the French Alouette III and SA 315B Lama light observation helicopters in early 1970's which were rechristened as Chetak and Cheetah respectively.
All Air OP units were Air Force units and were located at Air Force Stations with the Army only exercising operational control, with their primary role being direction of artillery fire – hence all pilots were from the Artillery. All this changed on 1 Nov 1986 when the Army Aviation Corps finally came into being as a result of 23 years of persistent efforts by the Army. The Defence Ministry Memorandum stated that 'All Air OP units will be transferred to the Army and will be wholly manned, maintained and controlled by it'.
I was fortunate to be part of this historic moment, as I had just been posted back to Air OP in Feb 1986 as a Flight Commander at Bagdogra Air Force Station, near Siliguri in after my stint as a Brigade Major of a Mountain Brigade. A significant point to note here is that the preserve of the Artillery on the Air OP also came to an end with the birth of Army Aviation as the Corps was now open to all arms for Pilot or Aviator training henceforth. In this write up I am going to share one of my most exciting and vivid experiences of flying the Auster in J & K in 1973.
After being awarded my flying wings in July 1972, I was posted to No 2 Air OP Flight located at Jammu which had Auster aircrafts in its inventory and the operational responsibility of areas South of Banihal in J&K. The Auster was a very robust and versatile aircraft which could be landed anywhere on small unprepared stretches and was also on its way out being obsolete with no spares available – the Flight was slated for conversion to helicopters by end 1973. My experience of flying this beautiful aircraft has been the most exciting, adventurous and fascinating during my entire flying carrier-by Sep 1972 I was declared a fully operational pilot.
There is a very interesting event of a crash which I fortunately survived and even today is clearly etched in my mind. It relates to an Auster accident involving a crash landing with self as the captain and a rookie co-pilot. This happened on 22 Feb 1973, when the Austers were in the process of being phased out of service and I was slated to proceed for conversion to helicopters. As there were no spares forthcoming for these aircraft we had to make do with innovation and depend largely on our flying skills – minor incidents while flying these aircraft were a regular occurrence. On 22 Feb 1973 I was detailed for a routine operational sortie of reconnaissance, surveillance and photography along the Line of Control (LoC) to cover Poonch, Rajauri and Naushera areas. Having completed the task and refuelled from barrels at Poonch Advanced Ground Landing (ALG), I headed the aircraft back for the base at Jammu. It was an uneventful flight till I turned for my final approach to land – the aircraft was at 500 ft and the time was 1230 hrs with normal weather conditions. At approximately 400 feet from the ground suddenly the aircraft controls mainly the joystick and the rudders seem to malfunction with the aircraft not responding to their movement in the cockpit. While the right rudder got jammed making the aircraft drift towards the right there was absolutely no response to the joystick resulting in an increase in the speed and rate of descent putting the aircraft almost into a dive. At this stage I had pulled the throttle fully back to decrease the speed and descend of the aircraft to some extent. The aircraft was fast loosing height and was rushing towards the ground as well as drifting towards the right due to the stuck rudder. Runway was no longer visible and I could only see the trees and airfield fencing fast approaching towards me. Time was at a premium for there were now only 200 feet between us and the ground. To make matters worse my co-pilot was in a state of panic and whimpering uncontrollably willy-nilly hampering my concentration. I was trying my best to keep my cool and think rationally and quickly as to what action or actions can avert this impending disaster- under the circumstances I managed to make a crisp call to the ATC indicating 'Control failure'. With the ground and trees fast approaching and the Auster in a Kamikaze style dive and dangerously banking to the right, I thought to myself 'Balli Pawar this is the End'-a feeling which raises my hair even today. In the meantime I continued desperately to harshly move the stick all around and kept bashing the left rudder with my left foot hoping against hope for a response. The last thing I remember is kicking the left rudder with all the force in my left leg, a loud bang of hitting something possibly a tree and then the blaring sirens and white foam being sprayed all over the aircraft.
When I opened my eyes my vision was blurred but I could make out that my side of the aircraft wing was missing, the propeller was gone and I was hanging upside down from my straps – the impact with the tree possibly saved the day to some extent. What was scary and discomforting was sight of blood falling on my flying overall probably from my face and I could not see any movement in my co pilot who was also hanging from his straps. I could make out a sense of urgency in the voices outside, while they were hammering away at the aircraft doors which had got jammed probably due the impact. After what felt like ages it was a relief to see the Air Force fire tender personnel who yanked me out after cutting the straps. Later I learnt that the main concern of the rescue crew was the leaking fuel tank which could lead to an explosion. We were rushed to the nearby Military Hospital and treated for the injuries sustained especially some deep cuts on my face and chin which required stitches – the flying helmets indeed saved our heads. My co-pilot who had probably fainted in the aircraft was now up and about, just having some superficial injuries on his face. As per the duty officer at the ATC and other eye witnesses, if it was not for the impact with the tree we would have probably hit the ground with a force that would leave little or no chance of survival – it certainly was providence that we survived to fly another day. We were kept under observation for 24 hrs and discharged thereafter. The stitches were removed after seven days and after another few days of forced medical rest I was ready to fly again.
As is the norm in such crashes all Auster aircraft were grounded for carrying out thorough checks by the engineering staff and only a few of the eight remaining were finally cleared for flying. The Court of Inquiry ordered clearly established and corroborated the fact that main culprit in the accident was the joystick linkages which needed immediate attention. Unfortunately I did not get a chance to fly the great Auster again for within a month after the accident I proceeded to attend the helicopter conversion course at the Helicopter Training School at Air Force Station, Jodhpur.
This aircraft accident occurred within eight months of my flying career and to have survived it though a miracle was one of the most defining moments in my life and aviation career. After this crash there was a lot of pressure from family and friends to quit Air OP and go back to Artillery, but my passion and love for flying won the day. As a matter of interest I had made the merit for both Air Force and Army for NDA and even successfully undergone the mandatory Basic Pilot Aptitude Test. But as young 16 year old boy I had to listen to my parents and joined the NDA as an Army cadet in order to follow in the footsteps of my illustrious Grandfather and Father both veterans of WWI and WWII respectively – Grandfather was serving in 36 Sikh the famous 'Saragarhi Batallion' during WWI.
(Lt Gen BS Pawar (Retd.) is a Delhi based defence analyst, former Head of the Army Aviation Corps and Commandant School of Artillery. The views in the article are solely the author's. He can be contacted at editor.adu@gmail.com.)