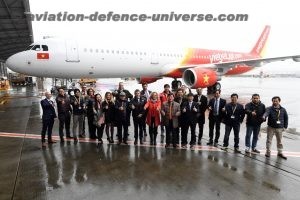 Hamburg, 20 December 2017. Angelica, the aircraft leasing company, announces the successful purchase and the completion of delivery of two factory-new Airbus A321 CEO aircraft to Vietjet, the leading domestic and international new-age carrier of Vietnam. These aircraft are new aircraft delivery following a series of aircraft to be delivered directly from the Airbus production facilities.
The two aircraft are equipped with CFM International CFM56-5B3/3 engines and seating for 230 passengers, the highest seat density of the Airbus A320 family. They will be employed by Vietjet on its expanding route network of domestic and international destinations from multiple bases in Vietnam. These aircraft are delivered on schedule and financed by Investec Bank.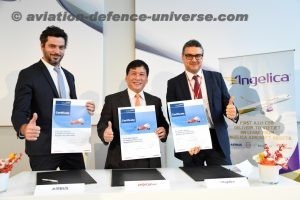 The A320 family aircraft have greatly contributed to Vietjet's impressive operation performances with the airline's technical reliability rate standing at 99.72% in November 2017 and its operation cost being recorded at one of the world's lowest levels.