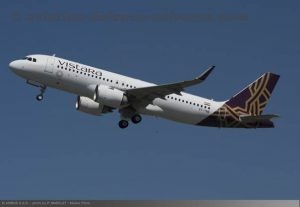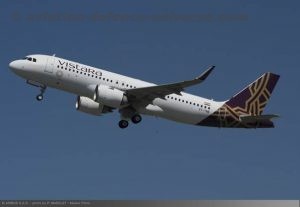 Le Bourget, June 20, 2017. Airbus SAS has awarded a long-term contract to Mahindra Aerostructures to manufacture and supply components made of hard metals – aerospace steel, titanium and Inconel for A320neo & A350XWB.
This will be the first direct work package from Airbus to Mahindra Aerostructures, who will execute the work together with its sub-tier, Segnere SAS based in France. Segnere has several years of experience working with hard metals and supplies components directly to Airbus. Products will be delivered directly to Airbus facilities in Europe from India and France, thereby providing Airbus an optimum mix of cost structures and logistics flexibility.
Mahindra Aerostructures currently operates a 250,000 sq. ft. facility near Bengaluru that started commercial deliveries in January 2015 and is already a supplier to reputed Tier 1s and to Original Equipment Manufacturers (OEMs). The existing facility caters to components made of aerospace aluminum alloys. Mahindra is now adding hard metals capabilities to execute the new Airbus contract.
S P Shukla, Chairman, Mahindra Aerospace, and Group President-Aerospace & Defence, Mahindra Group, observed that "This contract is another significant milestone in our growing relationship with Airbus and strengthens 'Make in India' initiative of Government of India. We are honoured by the confidence reposed in us by Airbus and reiterate our commitment to always meet and exceed expectations in our journey together."
"We are delighted and thankful to Airbus for its consistent support ever since the inception of our aerospace unit. This contract establishes us as a tier 1 supplier. We are also aware of a high degree of responsibility it places on our aerospace business" said  Arvind Mehra, Executive Director & CEO of Mahindra Aerospace. "We are thrilled to be awarded this new package and will work with Segnere to ensure flawless ramp-up and timely deliveries on our commitments."
"This latest contract to Mahindra is another step forward in having more 'Made in India' content on Airbus aircraft," said Dr. Srinivasan Dwarakanath, President, Commercial Aircraft at Airbus India.