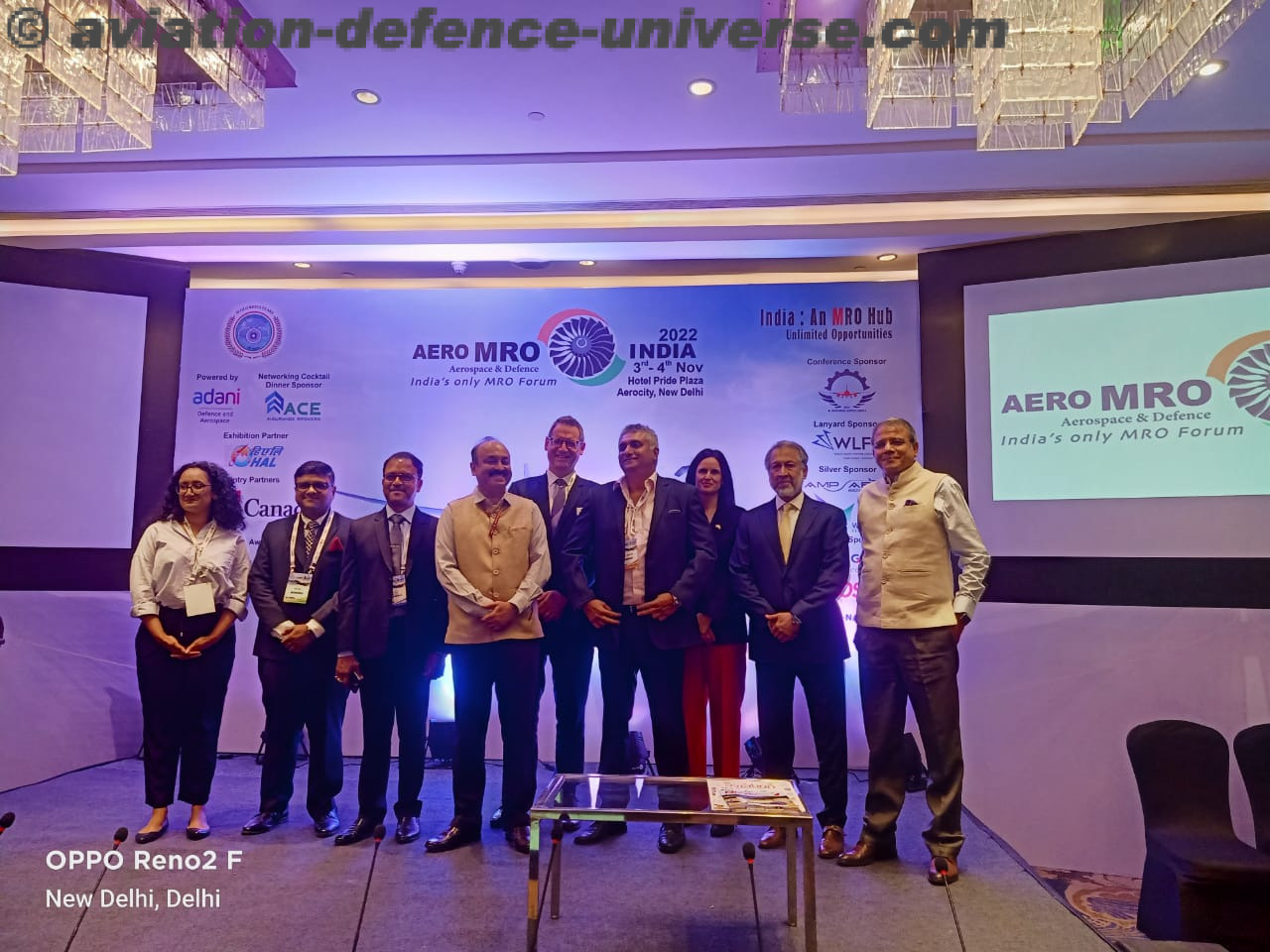 MROs conglomerate to brainstorm
By Sangeeta Saxena
New Delhi. 04 November 2022. It was perfectly  predicted resurgence of a sector post pandemic. All roads led to the venue of the Aero MRO 2022 , the annual conference organised by MRO Association of India. Not just Indian but also global MRO industry professionals where a part of the conglomeration.  Airlines, MROs, OEMs, Supply Chain Managers, Legal Experts, Lease and Finance Experts, Support Services Providers, Bureaucrats, Defence Forces, Design Companies, Aviation Laboratories, Airport Developers and operators, you name them and the conference had them.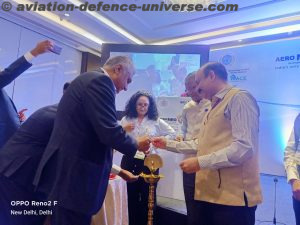 The event came back with a vengeance post a two years Covid break. And what a difference indeed! For the first time the MRO industry spoke on what it had, what it could do, how it could do, why it would be the best and financially lucrative option for the aircraft flying in India of Indian airlines to get their maintenance, repair and overhaul done within the boundaries of the nation and why it was an asset and not a liability. Till the previous issues how the industry was neglected and what it needed used to be the focus of attention. And seems one magical phrase has made the difference-Atmanirbhar Bharat which is self reliant India. Very apt for an industry which has 99% job work going overseas.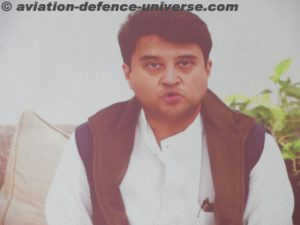 Minister of Civil Aviation Jyotiradiya Scindia did not make a physical presence but did make a virtual one. He sent a video message to be played at the event. " The MRO industry in India is integral to civil aviation in India. Physical incentives have been revived like reducing GST levels from 18% to5%, permitting a 100% FDI into our sector and a new MRO policy ensuring land and other amenities are available to the MRO sector at least available cost. India today has a fleet capacity of almost 700 planes. We are looking at growing this sector by almost 125 planes per year. Demand is almost close to 1500 planes in the next decade."
He urged the MRO industry to think big, think global, act local and the ministry is there with the sector to ensure it's growth. "We will grow this sector hand in hand. A sector which has a turnover of close to 2BnUSD but we need to onshore most of our work which today is limited to 15-20% of the market," he added.
This year Aero MRO also had Canada and United Kingdom as Country Partners. Both had representations of the original OEMs/MROs and their Indian partners. Annabelle Larouche  Counsellor and Senior Trade Commissioner at Global Affairs Canada | Affaires Canada and  Ajita Hathlia, Dy Head Trade, Department for International Trade (DIT), South Asia both representing their nations as country partners were key note speakers at the inaugural session.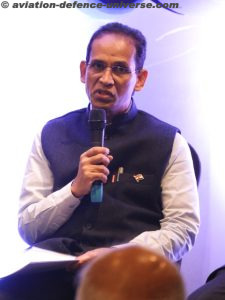 S.K. Rahman, Principal Commissioner of Customs delved deep into the GST systems  and its advantages to conduct business said, " ease of doing business and  trade facilitation is our aim . There is a threshold Limit and we have in mind to extend threshold limit for inter state supply of goods as well and further to extend threshold limit to E – Commerce operators as well. According to him up to certain limits quarterly tax payments may also be provided to SMEs and there will be a provision for  distinction between B2B and B2C invoices."
2021 was a landmark year for the MRO sector in India. The Ministry of Civil Aviation (MoCA) in September announced a new policy, which includes leasing of land through open tenders and abolishing royalty charged by the Airport Authority of India (AAI) for the Maintenance Repair and Overhaul (MRO) business.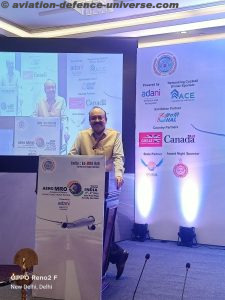 Additional Secretary and Senior Economic Advisor, Ministry of Civil Aviation Piyush Srivastava, in his key note address said, "We need to have a manufacturing base of aircrafts and aircraft components, leasing capability in the country, and the role of drones in the cargo industry is only said to expand exponentially. The biggest challenge is that we have been late mover in the race and we need to reach to the heart of the race quickly."
The new policy not only aims to create a market for the Indian MROs but will also help create a MRO  service for overseas market. And it will also get the foreign MROs to collaborate with the Indian ones, to get self reliance in the sector under the Prime Minister's clarion call of Atmanirbhar Bharat.
At present, air service operators send their aircraft for maintenance to foreign countries – mainly to the Middle East and the South-East Asian region – as it is less expensive than the domestic market. The Indian MRO industry for civil market is worth USD 2 billion annually, with domestic players barely handling 15% of the total business. The remaining 85%  is currently done abroad.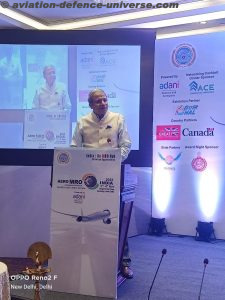 Capt. Rajesh Pratap Singh Member JWG Integrated Aviation Hub , Hisar Government of Haryana in his inaugural address apprised the gathering on all works which were over   including shifting of Haryana Vidyut Prasaran Nigam high tension power line, setting up of 33 KW sub-station on two acres of airport land, construction of alternative route from Barwala road, observation home shifting, cat lighting works, shifting of the water supply channel and terminal.
The focus of attention in this year's conference was engine and components MRO work which is majorly done abroad. Based on Service Type, the market is segmented into Airframe Maintenance, Modification, Engine Overhaul, Components, and Line Maintenance. Engine MRO overhaul service is predicted to grow, and it now holds the largest market share. An increase in the Aviation MRO Market can be attributed to OEM involvement in engine maintenance activities. Engine MRO encompasses both field and depot maintenance. Significant repair, maintenance, and complete rebuilding of parts, engines, and subassemblies are all part of depot-level maintenance. Field-level maintenance tasks include shop work and on-equipment maintenance.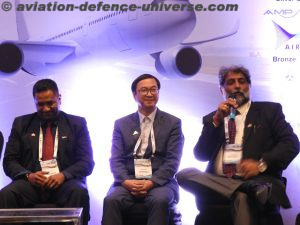 A session on Canada – Your Partner in Aviation & The MRO Sector was moderated by Dipesh Mathur, President, Stellar Aviation and Jason Diniz, President, Eagle Copters, Ashwani Acharya, CEO, CAE Simulation Training Private Limited  and John Ling, CEO, Canadian Aviation College cogitated on Indo-Canadian aviation opportunities.
Country Partner- UK Department for International Trade (DIT) led the session themed "Technology & Innovation in Aviation MRO" with Ganesh Gupta, ABI Electronics – Manufacturer of Test, Repair & Reverse Engineering equipment,  credentials in innovation through Obsolescence Management, Willian Santos, Javier Sagrado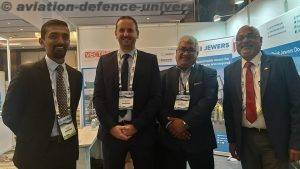 GemDT Limited  with Digital Twin in Aero Engine for compressor and turbine blades as well as Airframe structural scan at leading MROs. Steve Evans supported by Lakshman Aragam – Global Sales Accenture in India whose UMLAUT has just merged into the IT major. Ben Pritchard of Jewers Doors Limited also represented the Dubai office of his UK Headquartered company at the event.
A White Paper on 'Growing Opportunities in the Indian Aviation Market 2022' by MRO Association and Caladrius  Aero was released along with "Indian MRO Market Unlocking The Seven Billion Price" by Adani Defence and Aerospace and AT Kearney. .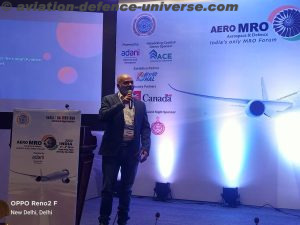 The session on Atma Nirbhar Bharat – MRO (SELF RELIANT – MRO) was moderated by  Dr. S K Bansal, Vice President (Fleet), IndiGo . It was a mix of Indian and foreign MROs brainstorming India's clarion call on self reliance with Joe Depaoli, VP – APAC, HEICO , C S Tomar, Willis Leasing , Anand Bhaskar, MD & CEO, Air Works India , Joel Cadeux, Head, Liebherr Aerospace & Transportation Systems and  S.K Bhattacharya, OSS Air Management Pvt Ltd.
The ministry had also announced that it will lease out airports' land to repair units at discounted rates to attract investment and boost growth. Tenders for setting up of MRO facilities at five AAI-run airports –Chennai, Begumpet, Chandigarh, Bhopal and Juhu are in the final stages.
Another session was India: An MRO Hub – Unlimited Opportunities; Steps taken by OEMs in this Direction moderated by  Arun Kashyap, Director, Air India. Ashutosh Agarwal, Business Head, South Asia, Airbus, Vikram Rai, Country Head, South Asia & Indonesia, GE Aviation , Farrukh Qamar, Director Customer Ops. India, SE Asia & Oceania, Safran Helicopter Engines Asia Pte Ltd, Kulvinder Singh, Country Head, Textron India  and Cedric Genevaise, Dassault Aviation together discussed the status quo of the MRO industry in India.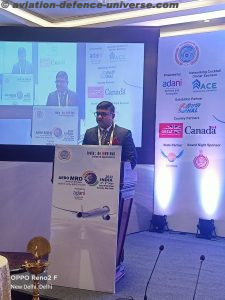 The sector's growth is directly proportional to the growth in aviation industry . It is expected to generate nearly 90,000 jobs and save about US$ 2 billion in foreign exchange. Dependence on foreign MROs is likely to continue until the domestic MRO industry catches up with its foreign counterparts in terms of size and certified breadth of services, says a report by Delloit.
The third session deliberated on the Key Initiatives Undertaken to Improve the Economic Viability of Component MRO Business in India. It was moderated by  D. Maiti, CEO, HAL Nashik, MIG complex where Anurag Garg, Head Strategy & Marketing, Thales India, Mahendra Kumar, ED AI Engineering Services Ltd, Per Smedegaard, President, Horizon Aerospace , Ambalik Agarwal, Managing Partner, Global Sales Director, AMP Aero Services LLC, Sven Krickow, COO, GMR Aero Technik, Babu Kerai, Ex-RR & GE Elano Thailand and Samay Bahulikar, Millenium MRO discussed the topic thread bare.
The MRO facilities will enhance creation of ancillary and associated industries and services like training institutes, component repair and testing of avionics equipment, electrical and electronic system components, hydro mechanical and pneumatic system components repair of composite structures, passenger seat repair, cabin panel repair, etc. This means a development is wholesome and for the complete ecosystem.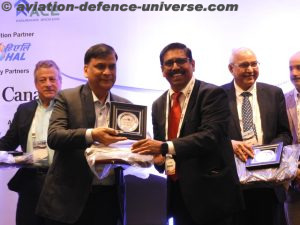 Cooperation between the key stakeholders moderated by  D Anand Bhaskar, MD & CEO, Air Works India Pvt. Ltd. had the airlines and OEMs represented by S K Dash, Sr. VP, Vistara Airlines, Anubhav Kumar, Head of Strategy, Boeing India, Sq. Ldr. (Retd.). Anjali Joshi, GM Contracts, Jet Airways and Dr.  S. K. Bansal, (Fleet), IndiGo cerebrated .
Some technologies which need to be incorporated in the MRO industry are robotics, data analytics, artificial intelligence and  machine learning. Indian MROs are on the path of imbibing them into their processes and services.
Indian State Partners like GUJSAIL, A Government of Gujarat Company, Govt of Haryana, Civil Aviation Department and J P. Modi, Sr. Vice President, OSS Air Management informed the gathering in their session the importance of state governments foraying strongly into the sector to make the market lucrative.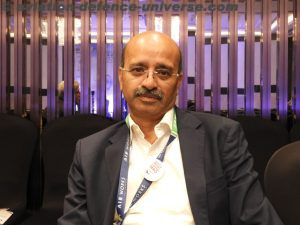 The Aero MRO 2022 happened at a time when the MRO ecosystem in India is poised to witness a visible change. The biggest, most successful and heavily sought after Indian MRO Air Works is in the process of transition, where the management is in the process of getting transferred to the Adani group. Is it a pro or con? What does this transition mean? D Anand Bhaskar MD & CEO Air Works in an exclusive interview to ADU stated, " This transition will bring in a big player into the field who can then open avenues which were hitherto not open to us because of our capital restriction. We can move forward and create a larger ecosystem which will benefit the entire Indian aviation sector and not just these two companies." Couldn't have found a better closing note.