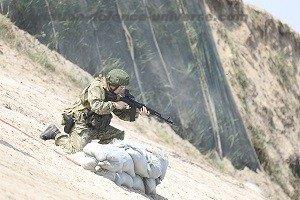 Moscow. 01 September 2021. During the third stage, "Group", military personnel perform group exercises as a pair and in a group.
The participants were evaluated on the basis of time indicators, the accuracy of their shooting, and compliance with safety requirements.
Tactical Shooter International Competition runs from August 22 to September 2.
Tactical Shooter competition is a complex of military-sports shooting competitions among military personnel and is held in four stages, which involve competitions in individual standings, doubles and the whole team.
In total, more than 130 military personnel from 17 countries will take part in the competition as part of the national army teams.