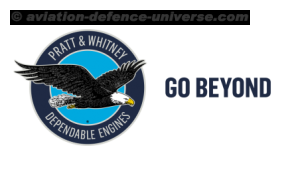 Paris. 17 June 2019. Pratt & Whitney, a division of United Technologies Corp. announced that VivaAerobus has selected the Pratt & Whitney GTF™ engine to power the airline's firm order of 41 Airbus A321neo aircraft. This order represents 25 new aircraft and 16 aircraft converted from their 2013 firm order, bringing the total fleet to 65 A320neo family aircraft powered by GTF engines. Pratt & Whitney will also provide VivaAerobus with engine maintenance through a new 12-year EngineWise® Comprehensive service agreement.
"At VivaAerobus, we are always looking for new and innovative ways to better service our passengers," said Juan Carlos Zuazua, CEO, VivaAerobus. "Expanding our A320neo family fleet will enable us to further grow our route network while lowering our operating costs with the fuel efficient GTF engine."
VivaAerobus was established in 2006 and is headquartered in Monterrey, Mexico. The airline currently operates 20 V2500-powered A320ceo aircraft and 12 GTF-powered A320neo aircraft. Deliveries of the A321neo aircraft are scheduled to begin in 2020.
"We appreciate VivaAerobus' continued confidence in Pratt & Whitney," said Rick Deurloo, chief customer officer and senior vice president, Customers at Pratt & Whitney. "The state-of-the-art architecture of the GTF engine allows VivaAerobus to explore new destinations for their customers, while providing significant economic and environmental advantages."
Since entering into service in early 2016, the GTF engine has demonstrated its promised ability to reduce fuel burn by 16 percent, to reduce nitrogen oxide emissions by 50 percent compared to the regulatory standard and to reduce the noise footprint by 75 percent.