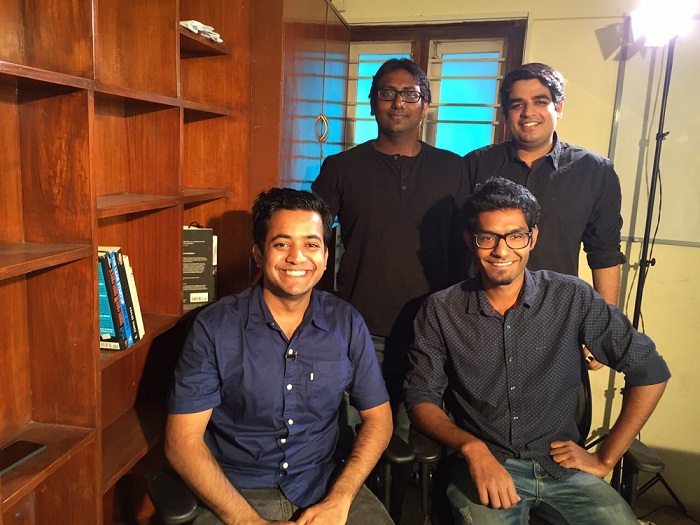 ● The virtual summit will provide Learners with holistic guidance for Defence examination
●       The sessions will be conducted by Defence leaders, Unacademy's Top Educators and well known personalities like M. Hamid Ansari, General VP Malik, Lt. Gen. Asit Mistry, AVSM, SM, VSM, Lt. Gen. H S Panag, PVSM, AVSM (Retired), Air Marshal Raghunath Nambiar, Major D.P. Singh, Captain Yashika Hatwal Tyagi, Gul Panag and more  
New Delhi. 12 August 2020. Unacademy, India's learning platform, will be organising a 2-day live virtual summit for all Defence aspirants across the country from August 14 – 15, 2020. The Unacademy Summit will provide learners with an opportunity to connect with Top Educators, senior Defence leaders, and the senior leadership team at Unacademy, to gain insights on joining the Military and Paramilitary Forces.
The virtual summit, spanning across two days, will include sessions from retired General VP Malik, Lt. Gen. Asit Mistry, AVSM, SM, VSM, Lt. Gen. H S Panag, PVSM, AVSM (Retired), Air Marshal Raghunath Nambiar, Lt. Gen. Vinod Vashisht, AVSM, VSM & Bar, Sanjiv Krishan Sood, Commodore Anil Jai Singh, along with Unacademy's Top Educators such as Sanjay Kumar, Prashant Jagtap, Vishal Kumar and others. Additionally, well known personalities from different fields such as M. Hamid Ansari, Shayamal Vallabhjee, Rannvijay Singh and Gul Panag will also be conducting live sessions to share their experiences and success stories with the learners.  
The summit will cover all queries and general doubts of aspirants such as the future prospects of joining the Military or Paramilitary Forces, the most appropriate strategy to prepare for cracking the Defence exams, quick and handy tips for preparation, maintaining a balance between personal and academic life as well as the importance of mental and physical wellness while preparing for the exam. Sessions on exam preparation and workshops on GTO, Personal Interview and Psychology for Service Selection Board (SSB), to further engage the Learners and speakers.
To view the complete schedule and be a part of the summit, Learners can visit the Unacademy Summit page and register for free.
Sanjay Kumar, Top Educator at Unacademy said, "Unacademy as a platform is a one stop solution for Defence aspirants in guiding them to crack all the Defence Exams. The content provided is structured to benefit aspirants of varied calibers and educational backgrounds. We would not only guide the aspirants on how to crack the written part but also prepare them to face the SSB. We have a rich team of Educators who help guide the aspirants with their SSB preparation."
Prashant Jagtap, Top Educator at Unacademy said, "The Unacademy Command Summit will bring various Defence Leaders and well known personalities under one umbrella, to inspire the aspirants to join the Indian Military and Paramilitary Forces and attain the highest order of servitude known to any Indian."
Unacademy is an education technology platform founded by Gaurav Munjal, Roman Saini, and Hemesh Singh in 2015. It was started as a YouTube channel by Gaurav Munjal in 2010. The Unacademy group consists of Unacademy, Unacademy Subscription, Wifistudy, Kreatryx, PrepLadder, CodeChef, Graphy, Chamomile Tea with Toppers and Let's Crack it Brands. The company is backed by prominent investors such as Facebook, General Atlantic, Sequoia India, SAIF Partners, Nexus Venture Partners, Steadview Capital, and Blume Ventures.