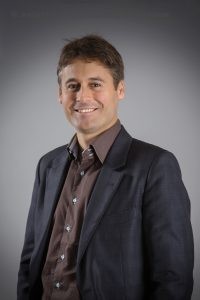 New Delhi. 06 March 2018. "IndiGo's large order, though not necessarily linked to the inception of UDAN, is big move in terms of India's regional aviation, as is Alliance Air's sustained ATR fleet expansion and the recent capacity addition at TruJet. With this proliferation of our aircraft in the Indian market it's clear that the only aircraft capable of competing with an ATR is another ATR," said Guillaume Huertas, Head of Sales, ATR-South Asia in an exclusive interview to Aviation & Defence Universe (ADU).
ADU. How do you expect the Regional Connectivity Scheme UDAN in India to affect your operations there?
GH. Clearly regional connectivity is a priority for the Indian government and it is something that they are actively supporting with UDAN. ATRs allow airlines to be profitable, even on thin routes and with Indian operators requiring fewer than 20 passengers to turn a profit, airlines hoping to take advantage of UDAN are certainly going to be interested in our aircraft. Competing turboprops and regional jets feature 20% and 40% higher operating costs, respectively, so we can say that the ATR is quite simply the benchmark in regional aviation – offering unbeatable economics.
ADU. What is the market you have in India for ATR cargo aircraft?
GH. Certainly a very promising one. Today, one third of regional cargo aircraft are converted ATRs, which proves the suitability of our aircraft for these operations. With the arrival of our ATR 72-600F on the horizon, the first purpose-built straight-from-the-factory regional freighter, we anticipate that we will also consolidate the leadership of our aircraft for cargo operations globally. Therefore the only question is 'is there a market in India for cargo aircraft?' And we believe the answer is a firm 'yes'. The Indian economy will certainly require regional cargo aircraft to feed into larger cargo operations to continue economic growth and connect developing local markets within the country and abroad. India is a country which requires highly flexible aircraft that are capable of a diverse range of operations. The ATR's ability to take off and land virtually anywhere – particularly on short runways – is a further selling point for Indian operators.
ADU. Does ATR have plans to start a manufacturing facility or final assembly line in India under the Make in India scheme?
GH. Although we do not have any plans to open a manufacturing facility of Final Assembly Line in India, it does not mean that we are not contributing to Indian development. ATR's growing presence in India is already contributing to the development associated aviation activities throughout the country, generating a substantial amount of jobs. Whether it is in maintenance or other areas, the success of the ATR is also bringing new jobs and career opportunities in India.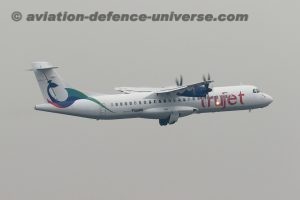 ADU. What is the current status of ATR's customer support centre in Bangalore?
GH. Our Customer Center in Bangalore has over a decade of knowledge and experience, a proven track record of supporting the fleets of our Indian operators. Customer service is a key activity for ATR and the Bangalore Customer Support Center, which of course supports a fleet beyond India and across the region, remains a key support in the delivery of our service to operators.
ADU. ATR's mix in India is ATR-42 and ATR-72? What is the total number of ATR aircraft in India and how many of each type?
GH. There are currently 46 ATRs flying in India. 44 of them are ATR 72s and two of them are ATR 42s, but this number is evolving rapidly and includes 14 more aircraft than a year ago!
ADU. What is the backlog you have for the global and Indian market?
GH. Our global backlog is over 230 which guarantees three years of production at current delivery rates. Following last year's large order from IndiGo there remains a substantial number of ATRs to deliver in India.
ADU. What is your prediction for the Indian market in the coming years?
GH. The Indian market is expanding rapidly which is no surprise given the population size and emerging middle class. For this social and economic development to continue there is an essential need for regional connectivity. We offer the perfect product to meet the needs of the Indian market – supporting the economic growth and continuing to feed into a virtuous circle. Our projections suggest that India will need some 200 turboprops in the next 10 years.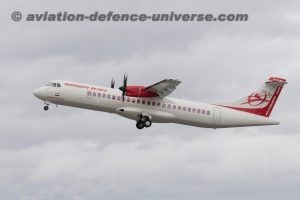 ADU. Has your demand increased after the first round of auctions under UDAN scheme?  Apart from Indigo's order of 50 aircraft which other airlines are in discussions with you?
GH. First of all, IndiGo's large order is not necessarily entirely influenced by the UDAN scheme. ATR's turboprops are the market leaders and have been for many years. As such they are always going to be attractive to regional operators. While we never comment on discussions with customers it is worth considering that with such a large move from IndiGo it is possible that many of their competitors will bide their time, or at least think carefully, about how they decide to develop their fleets. Even with the additional possibilities offered by UDAN competing against one of the most efficient airlines in the world, now equipped with the most efficient and cutting-edge aircraft, is no easy task. This being said, the double-digit growth observed these past years on the domestic market has created a wealth of opportunities and the market response observed on these new routes is strong. Opportunities to develop underserved or untapped markets are huge for existing or new operators.
ADU. ATR has been keen on starting a MRO in India for quite some time? How near are you to finalising this?
GH. At this stage, as mentioned previously, the success and increasing presence of ATR aircraft in India and the region is contributing to expand the maintenance business and create new jobs and career opportunities, throughout the country.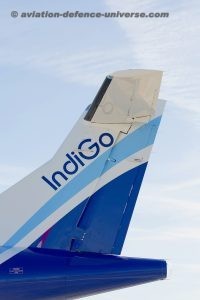 ADU. India's first ATR full flight simulator (ATR 72-600) was commissioned last year. Is it a step into getting into the vast training sector?
GH. We are constantly trying to expand our training offer, in the last year we have opened a new training center in Miami and added new simulators in Toulouse and Paris. While this new ATR -600 FFS, the second in the country after FSTC's ATR -500 FFS, is not part of ATR's network, we certainly welcome this addition, which illustrates the trend of the continuing expansion of the offer to train pilots for ATR aircraft as our global fleet is continuing to expand.