Bangkok. 08 November, 2017. Thai Vietjet officially got recertified AOC (Air Operator Certificate) from the Civil Aviation Authority of Thailand (CAAT). The new certificate, bestowed to the airline by Transport Minister Arkhom Termpittayapaisit, is in line with ICAO (International Civil Aviation Organization) standards.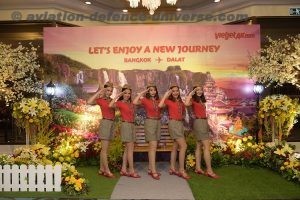 "We believe that the recertification will further reassure the confidence of travelers across the globe in our services and the Thai airline industry as well," said Ms. Nguyen Thi Thuy Binh, Thai Vietjet CEO. "To further deliver our promise to contribute to the growth of Thai tourism, today I am also pleased to announce the opening of Thai Vietjet's new international route from Bangkok to Dalat in the Central Highlands of Vietnam. The new flight will be launched just before the International Flower Festival of Dalat, which is held in December this year. I am delighted that people from these two countries can now enjoy their neighbouring country even more through our expanding flight network."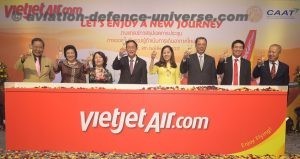 The Transport Minister of Thailand, Mr. Arkhom Termpittayapaisit, said: "Thai Vietjet is the 12th carrier to pass the recertification process since CAAT started to recertify the AOC for airlines. I have witnessed the airline's dedication on preparing and improving itself to successfully pass the overall operational standards of ICAO. And the new AOC, bestowed to Thai Vietjet today, is a remarkable milestone for the carrier to further prove its safety and services as it spreads its wings and continues to fly further and higher on this journey of sustainable development."
Commencing on 18th December, 2017, the new Bangkok-Dalat route will be operated by an Airbus A320 with four return flights per week, flying every Monday, Wednesday, Friday and Sunday. The flight departs at 10:45am from Bangkok and returns at 12:45pm from Dalat with a flight time of one hour 45 minutes. One way fares start from only THB 99 (excluding tax and charges). Tickets are now available for booking at www.vietjetair.com.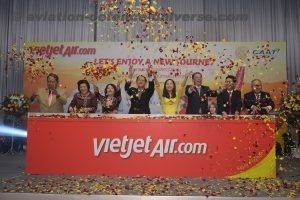 Dalat is the capital city of Lam Dong province, located in the Lang Biang highlands – part of the Central Highlands region of Vietnam – 1,500 meters above sea level. Boasting thick pine forests and verdant valleys of postcard beauty as well charming old French villas, beautiful waterfalls and gorgeous lakes, the city of Dalat has become one of the most favorite destinations in the country and the region, particularly when it comes to winter where flowers blossom in full colors all over the city. Therefore the city is known to Vietnamese by many lovely names such as Little Paris, the City of Love, the City of Poetry, the Green City…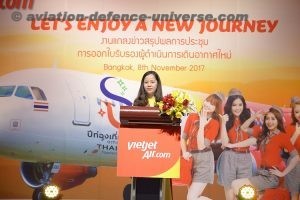 Following the newly-launched route to Dalat in December 2017, Thai Vietjet and Vietjet Group will operate a total of six direct routes between Thailand and Vietnam, including Bangkok to Hanoi/ Hai Phong/ Ho Chi Minh City and Dalat and Phuket/Chiang Mai to Ho Chi Minh City.