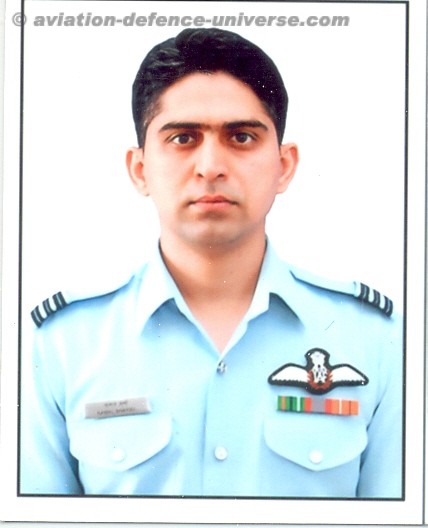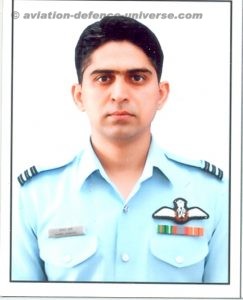 New Delhi. 26 January 2018. In Jun 2017, the Chhattisgarh Police and CRPF had launched "Operation Prahar", a major joint operation against Naxalites in Sukma district. Anti Naxal Task Force (ANTF) was involved in large scale troop induction missions and was on hot stand-by at Sukma and Jagdalpur.
On 24 Jun 17, a heavy exchange of fire took place between CRPF and the Naxals at Tondamarka located 20 km south of Chintagufa in Sukma, in which five jawans of the Special Task Force (STF) of Chhattisgarh Police were critically injured. Since it was impossible to move the casualties to any nearby helipad, the IAF agreed to evacuate the casualties from the encounter area itself. Sqn Ldr Kamal Sharma Flying (Pilot), an experienced Helicopter Combat Leader was tasked to proceed immediately to Sukma.
Sqn Ldr Sharma assessed the complete situation and took an operational update from SP Sukma. On receiving the go ahead from Task Force Commander, he immediately proceeded to the dangerous conflict zone to land at a designated unprepared landing zone as captain of the lead aircraft, with another helicopter providing overhead escort protection. The weather was inclement and the encounter zone was in thick jungles in an unfamiliar area where the security forces had never ventured earlier. Judiciously avoiding known threat zones and in a display of courage, he safely landed in a small clearing in the encounter zone in the thick jungle and picked up the five casualties.
While taking off, the helicopter was fired upon by the Naxalities. There were bullet hits in the cargo compartment and a rotor blade. Notwithstanding the firing on the helicopter, he remained undeterred. He displayed exceptional courage and situational awareness, in maneuvering the helicopter from the firing zone as the safety of the casualties, his crew and the aircraft was paramount in his mind. After ascertaining the aircraft's airworthiness by getting it visually inspected by the escort helicopter, he carried out a safe landing at Sukma. He further ensured that the casualties were promptly moved in the other helicopter to Raipur. By willingly accepting and executing a very high risk mission, saving precious lives and the helicopter, Sqn Ldr Sharma displayed exceptional courage which has special significance not only for the IAF but also for the troops involved in these operations.
For his act of exceptional courage and fortitude in the conduct of a daring mission in Operation Triveni, Squadron Leader Kamal Sharma has been awarded Vayu Sena Medal (Gallantry).