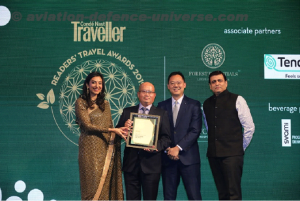 New Delhi, November 21, 2019: Singapore Airlines, recognised internationally as the world's most awarded airline, has received two coveted accolades that firmly position it as India's favourite international carrier in 2019.
Singapore Airlines was named 'India's Best International Airline' by Travel + Leisure India & South Asia at the 8th edition of the T+L India's Best Awards held in New Delhi on 15th November, 2019. The winners were selected through a readers' poll conducted on their website over the last few months.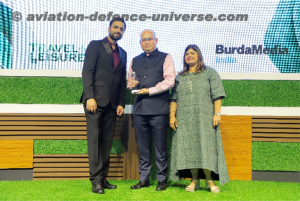 Further, Singapore Airlines was named 'India's Favourite International Airline' at the 9th edition of the Conde Nast Traveller Readers' Travel Awards held in New Delhi on 19th November 2019. The Readers' Travel Awards were chosen through a readers' voting process spanning two months, sans any nominations.
Both awards recognise the best in the travel industry across hotels, destinations, airlines, spas, websites, apps, cruise lines and more.
Commenting on the prestigious wins, Mr. David Lim, General Manager India – Singapore Airlines said,"We constantly strive to deliver the best product and service innovations to our discerning travellers and these accolades encourage us to aim even higher; to enhance our customer experience."
In addition to this, Changi Airport won the Best International Airport at both award ceremonies, reinforcing Singapore as one of the best international hubs in the world.