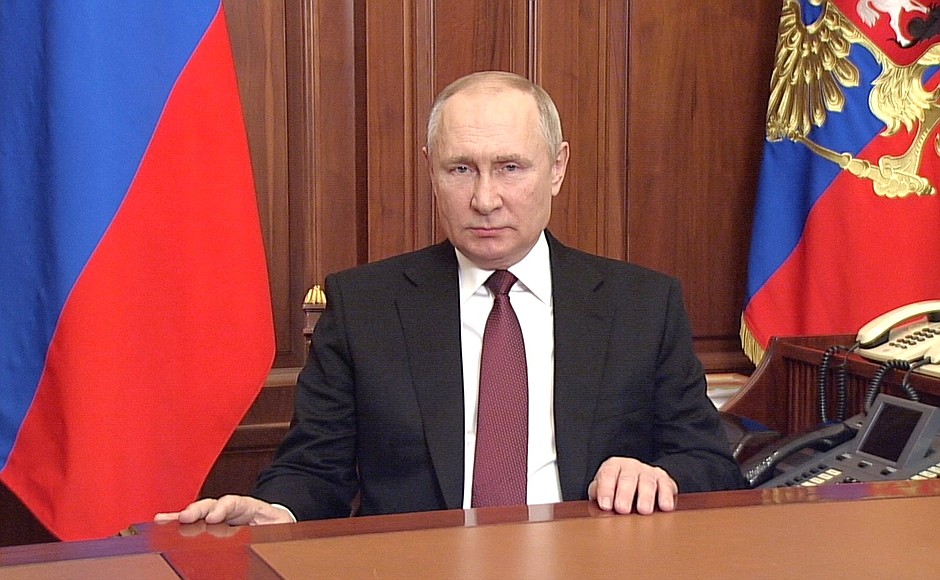 Moscow. 19 May 2022. Vladimir Putin sent greetings to organisers, participants and guests of the 15th International Helicopter Industry Exhibition HeliRussia 2022, held in Moscow on May 19–21.May 19, 202213:00
The message reads, in part:
"Over the years, HeliRussia has won acclaim in the Russian and international professional community and has become a leading demonstration site largely determining the direction of development of the helicopter industry. I would like to specially note that, despite the complicated situation caused by the illegitimate sanctions imposed by certain Western countries, your exhibition serves as a recognised centre for business communication between Russian and foreign specialists and experts.
It is important that Russia prioritises efforts to strengthen the aviation sector's significant potential. The air ambulance service continues to develop actively under the national project Healthcare. We upgrade helicopters that have won a reputation for themselves, and we design new advanced models, including the innovative Mi-171AZ helicopter that has been developed for offshore operations and for servicing offshore drilling platforms and the Ka-32A11M fire-fighting helicopter. These achievements were made possible by the creative and constructive work of people at research and development centres, specialised industrial enterprises, teams of designers and engineers who addressed their tasks in a responsible manner."