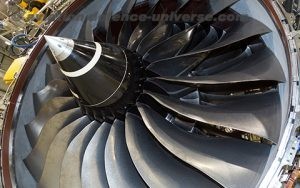 London. 15 July 2018. Rolls-Royce Trent 7000 engines will power the first visit to Farnborough Air Show of Airbus's latest aircraft, the A330neo.
The aircraft, which will enter service later this year, is exclusively powered by the Trent 7000, the seventh and latest member of the successful Rolls-Royce Trent engine family.
The visit comes as Rolls-Royce makes final preparations for the engine to enter into service, with formal certification to fly expected very shortly.
Chris Cholerton, Rolls-Royce, President – Civil Aerospace, said: "The team at Rolls-Royce is excited to see the A330neo arrive at Farnborough. The Trent 7000 brings together the latest technology from the Trent XWB and combines it with architecture from the Trent 1000 TEN and more than 50 million hours of flying experience from the Trent 700."
The 68-72,000lb thrust Trent 7000 will deliver a step change in performance and economics compared to the Trent 700 . Benefitting from a bypass ratio double that of its predecessor, the Trent 7000 will improve specific fuel consumption by ten per cent, and will significantly reduce noise.