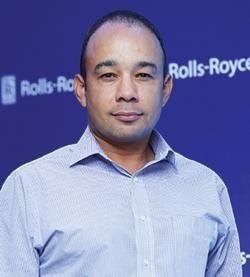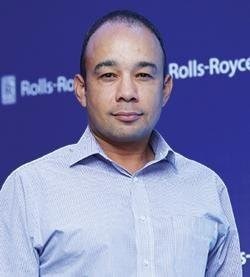 "Focusing on the needs of our customers is an integral part of our DNA." – Dr. Glenn Kelly, VP, Rolls-Royce, Customer Business – Defence, India
Introduction 
The Defence industry in India is witnessing an unprecedented growth. With increased focus on fleet modernisation, customers are increasingly looking at tailored solutions to suit their requirements. Being a leading engine maker for the military transport market and the second largest provider of defence aero-engine products and services globally, Rolls-Royce focusses on understanding customer requirements to deliver best-in-class products, services and solutions.
Focussing on Innovation
Innovation is embedded in all of our products and is key to our competitive edge. Our experience has taught us that success comes when we innovate keeping the current and future requirements of our customers in mind.
Globally, we invest more than £1.2 billion per year, globally, in innovation and technology. Our capacity to innovate, year on year, helps us to continually improve the efficiency of our products and services while delivering value to our customers.
Our vision is to create better power for a changing world by providing leading technology and highly efficient products in each of our chosen markets. Our commitment is to improve continuously the environmental performance of our products and services, with particular focus on lowering fuel consumption, emissions and noise.
Ensuring mission readiness
Our customers are at the heart of what we do. We work with our customers to get the best out of their products throughout their operational life. Our extensive range of support solutions, which differ from platform to platform, are tailored to meet their specific and unique requirements. Our service agreements drive reliability improvements to reduce the frequency of maintenance intervals. This reduces downtime, increases availability and reduces cost for our customers.
Such kind of leading edge capability straight from the OEM, focused on optimising mission critical support allows operators to concentrate on their core mission.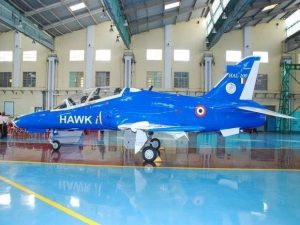 We are also committed to supporting our customers' development through training and partnerships. As the original equipment manufacturer, we are ideally placed to deliver advanced training solutions for customers, helping them to operate their Rolls-Royce products more effectively. We recognize the fact that we are living in a world that demands more for less. As such, affordability is a key requirement and we work continuously work with our customers to further drive down costs. Our new ways of supporting equipment across the globe, drive significant improvements in availability, while reducing costs and risks. Long-term partnerships and early involvement in joint requirements setting enable us to plan and deliver increased benefits to our customers.
Supporting Indian Armed Forces
Today, more than 750 Rolls-Royce engines of 10 engine types powering aircraft of the Indian military. We are proud to support the mission readiness of these aircraft through closely working with our customers in India.
Our field service representatives (FSRs) work in close support with Armed Forces personnel to maximise the availability of engines on wings and provide on-ground technical advice directly to our customers, thereby drastically reducing maintenance and overhaul times.
We also initially provided MissionCare® to support the AE2100 fleet which powers the C-130J Hercules, for which we are closing working with our partner Lockheed Martin, to support the Indian Air Force. MissionCare®, a comprehensive support service, brings together the unmatched capabilities and expertise of Rolls-Royce as an OEM to maximise the engine availability of our customer's engines. The service utilises 24/7 technical support, specialised fleet data analytics capability and a local, regional & global support network to provide unparalleled support services.
We are also planning to launch a Service Delivery Centre in Bengaluru, aimed to provide an even more responsive service to HAL and the Indian Armed Forces by having engineering expertise here in India, in the same time zone as our Indian customers.
Conclusion
We are investing heavily in technology, integration capabilities and facility modernisation to deliver capable, affordable engines for our customers. Additionally, we leverage our large installed base and strong services capabilities to provide superior and affordable service solutions.
Looking to the future, as the Indian Defence industry focusses on modernisation and indigenisation, we are committed to provide the best value, and highest quality of world-leading products, services and solutions. We will continue to support today's fleets, including those that have been in service for many years. Several of the potential platforms that are currently under consideration are powered by Rolls-Royce and an expansion of our in-service fleet in India also brings opportunities to discuss our services offerings which are proven globally to deliver additional capability at reduced cost to the customer.