'Engineering and Research Centre' established ten years ago in Pune
Milestone symbolises internationalisation of the business unit
Principal Scientific Advisor, Dr K VijayRaghavan participated in virtual celebration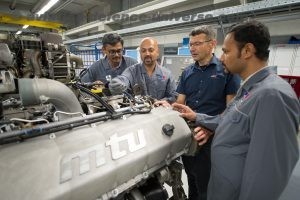 New Delhi. 03 August 2020. Rolls-Royce is celebrating the tenth anniversary of its Engineering and Research Centre (EARC) in Pune, India. With the establishment of the development centre in 2010, the Rolls-Royce business unit Power Systems launched its first research and development facility outside Germany. This anniversary marks a milestone which clearly demonstrates the internationalisation of the business unit and its strategy of boosting its presence in growth markets.
"The EARC in Pune is now our second-largest development site after Friedrichshafen. We benefit in many ways from the location in India: better influence on one of the growth markets, more resources and competencies in the development area and a more diverse corporate culture," says Andreas Schell, CEO of Rolls-Royce Power Systems. "With the development centre, we are not only demonstrating our presence in the Indian market, but with the support of our Indian colleagues we are also strengthening our core business and development in Germany."
Virtual ceremony with Principal Scientific Advisor to Government of India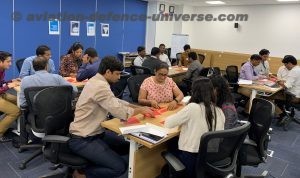 More than 250 participants – including employees and external stakeholders – took part in the virtual celebration of the occasion. The highlight was a webinar in which the Principal Scientific Advisor to the Indian Government, Dr. K. VijayRaghavan, participated as the Guest of Honour. Together with Andreas Schell, Martin Teigeler (Head of Development at Power Systems), Kishore Jayaraman (President of Rolls-Royce India and South Asia), and Martin Kurreck (Vice President-Development Asia), he discussed the role of technology in building a sustainable future. They agreed that the development of sustainable technologies is the key to a successful and more climate-friendly future.
Dr. VijayRaghavan opined that the current COVID-19 pandemic has opened up a door to look at sustainability in new ways. He said, "From science and technology's perspective, we should move to a new paradigm where we share our intellect in a distributed manner. For example, design will be key to everything we do and manufacturing linked to design is going to be important. The manufacturing of components and putting them together into systems can be done in a distributed manner. We can have design created in multiple locations, produce prototypes, and then export the tried and tested design to multiple locations for manufacturing. This will create a distributed manufacturing system, but at the heart of it will be design centres, and that is where India has enormous opportunity to play a positive role."
Full product responsibility for the 1600 series
"Over the past ten years, the research and development centre in Pune has developed continuously. Today, it is an indispensable building block of our development. Through regular expatriate assignments, intensive communication and exchange, we have brought the different cultures closer together," explains Martin Teigeler, Head of Development at Power Systems. "The development of the EARC goes so far that we are now handing over our entire MTU Series 1600 to India with full product responsibility." The transfer of the Series 1600 from Germany to India has been taking place since 2018 through a joint venture with Pune-based engine manufacturer, Force Motors.
Gurusathya Rajasekar, who heads up the R&D centre in Pune, says: "We have grown from our humble beginnings as a small, support team to a strong talent pool of more than 200 engineers that is today creating solutions in India, for India and for the world."
Since its inception, the Power Systems' Engineering and Research Centre has contributed to several significant global R&D projects including the development of environmentally friendly engines and Rolls-Royce's first-ever high-speed gas mobile engine for commercial marine.