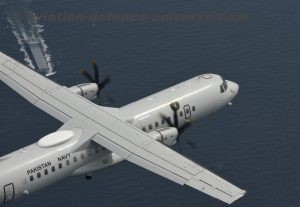 Mönchengladbach. 12 June 2019. Rheinland Air Service (RAS) is exhibiting the MPA Sea Eagle during the Paris Air Show, June 17–23, 2019 in Le Bourget, France. This is the second special mission aircraft conversion for the Pakistan Navy made by RAS special mission aircraft division. The first modified ATR72 series was handed over to the Pakistan Navy by the Mönchengladbach-based company Rheinland Air Service (RAS) mid-2018.
In cooperation with the Braunschweig-based company Aerodata, RAS converted the former passenger aircraft into a state-of-the-art multiple role maritime patrol aircraft with anti-submarine warfare capabilities. "We are proud to be one of the few companies worldwide to have converted already two turboprop passenger aircraft into sea surveillance aircraft," says RAS Managing Director Walter Lange.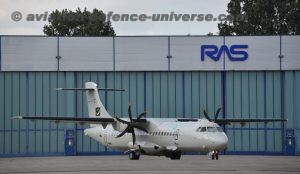 Within one year, the turboprop aircraft was equipped with state-of-the-art mission systems such as Aerodata's Mission Management System "AeroMission", an AESA Surveillance Radar System, two weapon hard points, a Sonobuoy Launching System, a broadband Satcom System and an Electronic Support Measures Systems as well as a high-resolution Electro-optical and Infrared System.
"With its long endurance and low operating costs, along with excellent parts and maintenance availability, the ATR 72 series was the ideal platform to fulfill our client's most demanding operational needs for maritime patrol and anti-submarine warfare missions," states Nikolaos Mavrikis, Director of the Special Mission Aircraft Division at RAS.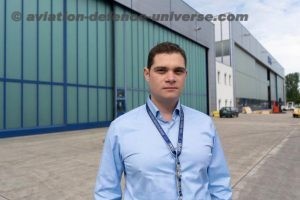 RAS special mission aircraft division is specialized to convert and customize aircraft for any type of business, humanitarian or governmental mission.View the aircraft at Static Display B4, or visit RAS and Aerodata in Hall 2, Booth 342.