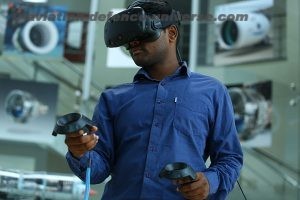 Hyderabad. 12 March 2020. Pratt & Whitney, a division of United Technologies Corp. (NYSE: UTX) today announced a recorded 10,000 student days of training at its Customer Training Center in Hyderabad, India. Launched in 2015, the center in Hyderabad is one of the three Pratt & Whitney training centers operating globally which offer specialized DGCA and EASA Part 147 approved trainings. The center offers advanced training for airline customers, MRO operators, as well as industry and university skill development programs, to spur the growth of the aviation sector in India. Several leading aerospace organizations have extended their support to the skill development initiatives undertaken by Pratt & Whitney and will consider offering career opportunities to students trained by the company.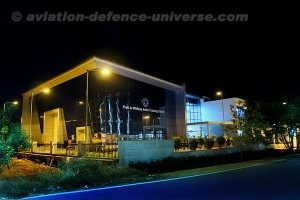 "In line with the Government of India's 'Skill India' and 'Make in India' programs, we have strategically invested in a world-class customer training center in Hyderabad," said Ashmita Sethi, Pratt & Whitney Managing Director, India. "Through our center here, we have been nurturing and developing talent in the aerospace sector since 2015. Our training center underscores Pratt & Whitney's long-term vision and commitment of developing a robust skill development base in the country to support the growth of the aerospace ecosystem in India."
"The milestone of 10,000 student days of training at the Customer Training Center in Hyderabad further testifies Pratt & Whitney's commitment towards aviation skill development in the country thereby helping create a pool of industry-ready talent to fuel the growth of the aviation sector in India," said Amit Pathak, General Manager, Pratt & Whitney Customer Training, India.
"Our vision is to create one of the country's premier aerospace and aviation hubs in the state of Telangana. As the premier skill development agency of the state government, we look forward to working with corporates such as Pratt & Whitney in developing an ecosystem of skill development programs that will propel Telangana to leadership in aerospace and aviation," said Shri Srikant Sinha, CEO Telangana Academy of Skills & Knowledge.
Accentuating its contribution to the Government's "Skill India" initiative, Pratt & Whitney India has partnered with leading state and private universities across more than five states in India and has successfully conducted specialized aviation training programs for the benefit of faculty and students. The center has successfully delivered its programs for students and faculty from states including Telangana, Tamil Nadu, Maharashtra, Gujarat and Haryana apart from providing training for over 30 airline operators representing 20 nationalities.
Additionally, the company has signed a Memorandum of Understanding with leading global universities to provide aerospace and aviation skill development programs in the country. These partnerships are aimed at facilitating the growth of an aviation ecosystem in the country through development of an industry ready talent pool in support of the massive growth in the aviation sector in India.
The training programs conducted at the Customer Training Centre in Hyderabad range from short two-day seminars to more focused six-week intensive courses. While the short course is offered on campus, the six-week program, which presents detailed theory and practical training, is offered at the training center due to its intensive nature. Underlining the success of this initiative, many of these students graduating from these programs are also successfully placed with leading global aerospace engineering services majors such as Belcan India. Apart from university programs, the center also organizes specialized trainings targeted towards Medium and Small Scale Enterprises (MSMEs) looking to grow their business in the aerospace manufacturing sector.