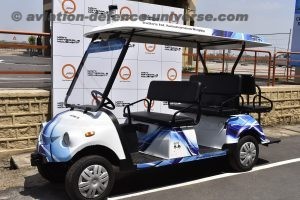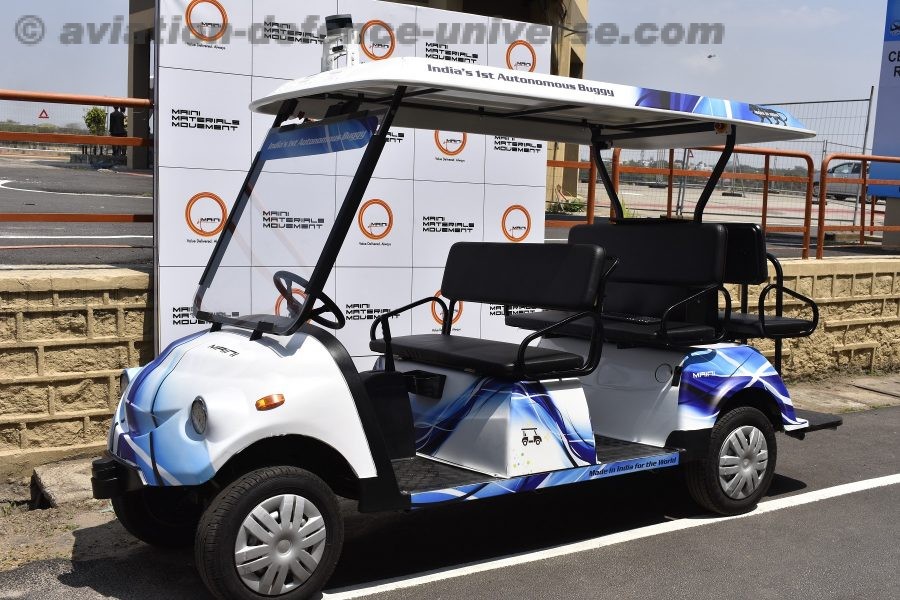 New Delhi. 17 March 2020. Maini Group launched an Autonomous Buggy at Wings India 2020. This initiative has been completely conceived, designed and developed in India and is suitable for domestic and international markets.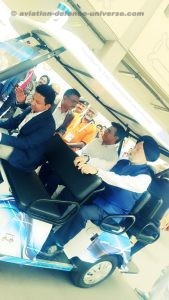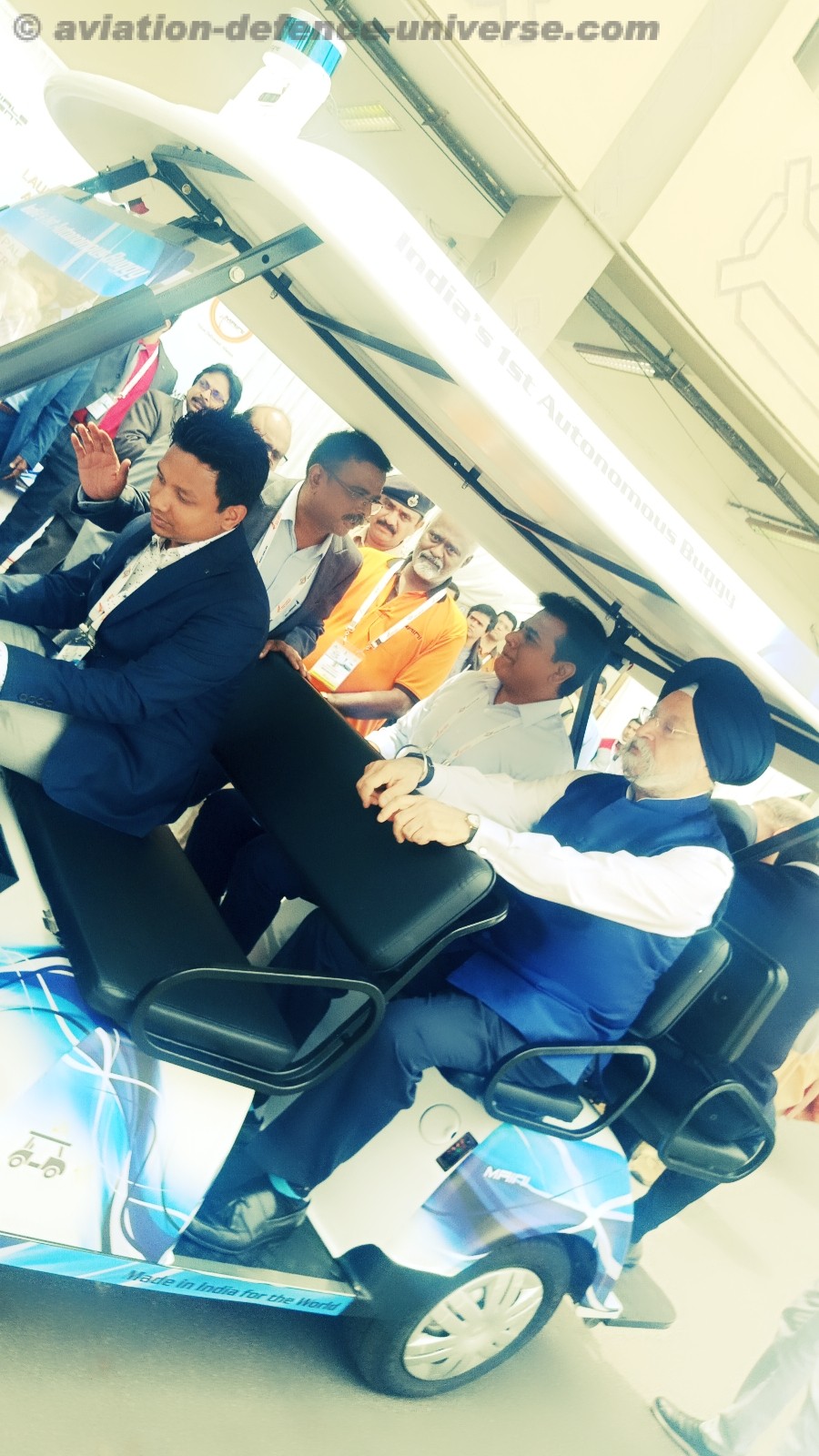 "Backed by highly-advanced technology with all the safety parameters being adhered to, this Buggy which is capable of sensing its environment and driving with little or no human involvement, is 'Safe, Secure and Suitable' for a variety of uses. Lane detection/discipline, pedestrians, obstacle avoidance, emergency stop, app-based ride hailing are some of the key features of the vehicle," said an official release.
"It is ideal for passenger movement, especially for large campuses like airports, terminal buildings, IT Parks and public gardens, besides several other spaces. Given that a large number of regular buggy's are currently being used in these campuses, many of which run up to 12 hours a day, deployment of the Autonomous Buggy is set to be the disruptor in the industry," it added.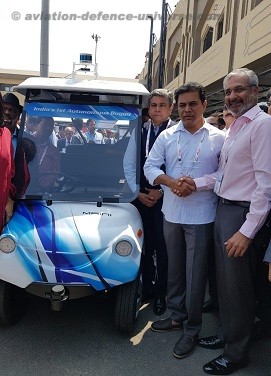 "We are delighted to showcase this autonomous buggy and we believe that electric mobility and autonomous solutions are the key to the future. We are looking forward to sectors like the airports, IT, and other large campuses to take the first step and be the early adopters to use this new technology and lead India into the next decade," says Sandeep Kumar Maini, Chairman, Maini Group.
Going forward, plans are afoot to introduce this technology across other platforms and products manufactured by the Group. It has been a pioneer in all forms of electric mobility, be it within the campus, within companies, in the airports or on the road, a case in example being the Reva electric car. Having received positive interests from these various segments, the Group is looking forward to their support in this journey.
A few of the Maini Group's new products over the last two years have been:
Electric Baggage Tugs (EBTs) is India's first airport Ground Support Equipment (GSE). Presently, more than 100 such tugs are in operation across seven International airports in India over the past two years.
"Airport Trolley Tugger (ATT 5) In 2017, we launched the ATT5, and to date are the only Indian company to manufacture this product. It is a matter of great pride that many International airports in the country use this product," he added.