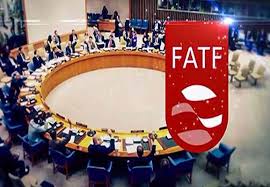 But still did not come into the black list
By Jai Kumar Verma
New Delhi. 22 February 2020. The recently concluded plenary session of Financial Action Task Force (FATF) which continued from 16 to 21 February neither upgraded nor downgraded Pakistan and it remained in the 'grey list'.
Imran government made vigorous efforts to get Pakistan out from the 'grey list' and put in 'white list'. It has the support of China, Malaysia and Turkey but Prime Minister Imran Khan also appealed to numerous heads of state including United States and few European countries to extend their support. He also appealed to Islamic countries for assistance.
President Trump wants to withdraw U.S. troops from Afghanistan before Presidential elections. It is expected that there will be a historic agreement between Taliban and U.S. on 29 February, which will pave the way for the return of U.S. troops from war-torn Afghanistan. Pakistan which has a good hold on Afghan Taliban helped U.S. to reach the settlement which will end America's longest war. Pakistan expected that in return U.S. will help the country in FATF proceedings. Islamabad was desperate to have the support of more than12 countries so that it comes out from 'grey list'.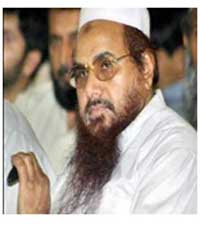 Few days before the FATF meeting, Imran government also sentenced Hafiz Saeed Chief of Jamat-ud-Dawa (J-u-D) to 11 years of imprisonment in two different cases. As both the sentences run concurrently, Saeed may remain in jail little more than five years. Saeed may go for appeal which means the sentence will not be implemented. Senator Aziz stated that India is trying hard to downgrade Pakistan to blacklist but government has taken positive steps and the country will be out from 'grey list'. Pakistani economists also mentioned that Pakistan will not be downgraded to 'blacklist' . It will either remain in 'grey list' or will come in 'white list', was their presumption.
FATF is a 39-member inter-governmental global watchdog which monitors terror financing and money laundering. Pakistan is in grey list since 2008 as it finance and assist terrorist outfits. The Asia Pacific Group (APG) which is the regional body for the Asia Pacific Region submitted a Mutual Evaluation Report on Pakistan to FATF in October 2019, which showed lacunas in the compliance of FATF guidelines. Hence FATF gave 4 months to Pakistan to comply all the stipulations. The 4 months were over in February 2020. As Pakistan was unable to fulfil FATF conditions the global watchdog again gave 4 months to Pakistan which will end in June 2020.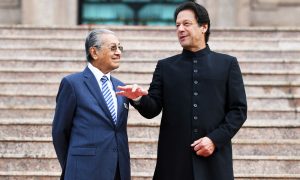 In October 2019, a meeting of APG was held in Beijing which analysed the position of Pakistan from a technical point of view. Islamabad submitted the compliance report. The meeting which was presided by China showed satisfaction over the implementation of FATF conditions. Nevertheless, the meeting also observed that Islamabad complied only five out of 27 points and could not control terrorist outfits including Jaish-e-Mohammad, Lashkare-Toiba and Hizbul Mujahideen. The FATF admonished Islamabad and gave four months to conform FATF instructions. Nonetheless, Imran government projected in Pakistan, that soon Pakistan will be out from the 'grey list' but in the recently concluded meeting of FATF, Pakistan remained in 'grey list'.
Pakistan was put in 'grey list' in June 2018 because of structural deficiencies in the country's Anti-Money Laundering and Combating Financing of Terrorism laws. Pakistan was also put in grey list in 2008 and 2012. India presented a foolproof case against Pakistan in FATF after terrorist attack on the convoy of Central Reserve Police Force (CRPF) on 14 February 2019 in which 40 CRPF personnel were martyred. Inter-Services Intelligence (ISI) funded Jaish-e-Mohammad was responsible for the terrorist attack.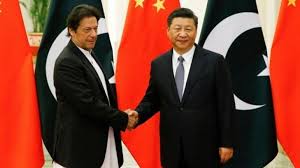 Pakistan's economy is passing from a difficult phase and it will be ruined if the country is downgraded to 'blacklist'. Pakistan will not get the third instalment of $ 6 billion loan sanctioned by International Monetary Fund; several international financial institutions will pull out from the country; Pakistani currency will be devalued; there will be fall in stock market and inflation would rise which may create civil unrest. The international financial institutions would impose economic sanctions; there will be loss of credibility and goodwill. All these things will adversely effect the trade of the country.
In February meeting FATF gave eight points to Imran government to implement otherwise it will be put in blacklist. At present only Iran and North Korea are in the blacklist. The eight points include that Pakistan has to take remedial measures to prevent money laundering and terror financing, illegal money transfer has to be curbed. The rules should be amended so that violators are punished, there should be financial sanctions against UN designated terrorists, and they should be prohibited from raising or transferring the funds.
India put forth that Pakistan is involved in production and smuggling of high quality Fake Indian Currency Notes (FICN) as well as in drug smuggling. The Pakistani intelligence agency is using drug money as well as FICN to finance diverse terrorist outfits which are carrying terrorist activities in India.
India has provided ample evidences so that FATF downgrade Pakistan to blacklist however it has full support from China, Malaysia and Turkey so Islamabad could not be relegated despite all facts against it. Now in June India will have to make more vigorous efforts as Pakistan will try to garner support from United States as well as from some European countries. Pakistan may need about 12 votes out of 39 countries to come out of the 'grey list'. In the June meeting, India should emphasise that Pakistan is trying to deceive the world community and the reforms are just window dressing.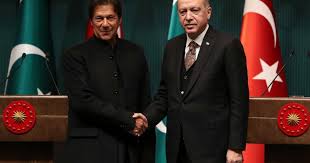 The FATF should also understand that it gave several extensions to Pakistan, but it is not implementing its instructions which indicates that Islamabad does not want to stop assisting terrorist outfits. The sentence on Hafiz Seed may not be implemented while Masood Azhar founder and leader of Jaish-e-Mohammed was reportedly missing from the custody of Pakistan army just before the beginning of FATF plenary session. Islamabad is also sheltering another terrorist Dawood Ibrahim although Pakistani security agencies claim that he is not in the country.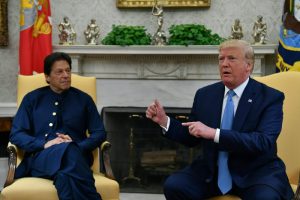 India must chalk out a well-planned strategy so that it exposes Pakistan in the next FATF meeting in June 2020. India should also try to convince countries like Turkey, Malaysia and United States that Pakistan is not only danger to India and Afghanistan but for the whole world.
All pictures are courtesy The Dawn & Getty Images
(Jai Kumar Verma is a Delhi-based strategic analyst and a retired senior intelligence officer. He is also member of United Services Institute of India and Institute for Defence Studies and Analyses. The views in the article are solely the author's. He can be contacted at editor.adu@gmail.com)