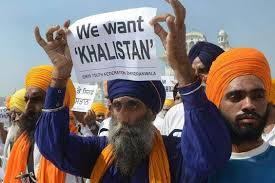 By JK Verma
New Delhi. 26 June 2017.
Movements have lived, died and revived. A movement which lived to create a divide in the most prosperous Indian state, peaked with the murder of the Prime Minister, resulted into retaliation from the masses against a community which was loved by one and all, died a death by a strong administration under a super cop, seems to have got revived. Khalistan is a dead issue on the surface but the lava seems to be simmering beneath after decades.
Intelligence reports indicate that ISI is working hard to invigorate Khalistan issue in Punjab. Sometime back senior ISI officers contacted Khalistani leaders based in Pakistan as well as abroad and inculcated them to revive Khalistan movement. ISI is extending all types of assistance to diverse Sikh extremist organisations so that secessionist movement starts again in Punjab.  
Although situation in Punjab seems normal but recent killings of Hindu leaders, shouting of pro-Khalistan and anti-India slogans or not allowing the inclusion of the name of super cop KPS Gill in obituary reference in Punjab Vidhan Sabha are few serious indicators that the secessionist elements are gaining strength.
Pakistan which has made terrorism as an important tool of its foreign policy is assisting Khalistani leaders, especially separatists Sikhs living in Canada, Europe and America to accentuate upon the Sikhs visiting India to propagate Khalistani ideology in Punjab during their visits. The Khalistani leaders are also contacting diverse terrorist outfits active in India and abroad to chalk out a common strategy of reviving Khalistan movement. The intelligence agencies also claim that Pakistan considers that India was responsible of creation of Bangladesh and it wants to take revenge by creating Khalistan or annexing Jammu & Kashmir from India.
In fact Sikhs settled abroad are creating more trouble in comparison to Sikhs residing in India. Sometimes back India protested United States about the formation of Sikh Congressional Caucus by Khalistan supporters in US.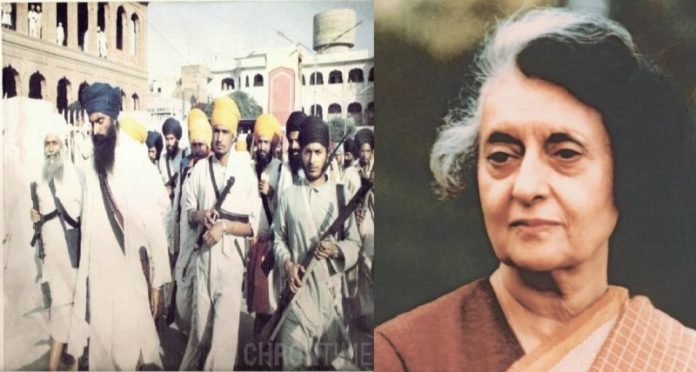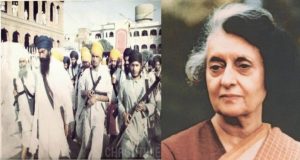 ISI is trying to revive Khalistan movement through radical Sikhs settled abroad. The extremist Sikhs also organise get-togethers in Gurudwaras and hold demonstrations in front of Indian missions abroad on anniversaries of Operation Blue Star, carnage of Sikhs in 1984 in Delhi, where they chant pro-Khalistan and anti-India slogans. The videos of these demonstrations, as well as several concocted videos are sent to India to arouse the secessionist sentiments of Sikhs. 
The secessionists shout anti-India and pro-Khalistan slogans and when security agencies react and arrest the slogan mongers the Khalistanis allege about the discrimination and get opportunity to strengthen the Khalistan movement. The Sikhs residing abroad have close links in Punjab and few of them sponsor Khalistan movement in India.
Pakistan sponsored three terrorists killed seven persons including a Superintendent of Police, three home guards and three civilians in Dina Nagar Police station in July 2015 was a candid reminder that ISI is working hard to revive Khalistan movement. Besides killing seven persons the terrorists also put five bombs on railway tracks, nevertheless the bombs were defused by security forces before they could cause the damage.  
On June six which was the 33rd anniversary of Operation Bluestar Sikh extremists shouted pro-Khalistan slogans in Golden Temple complex. The radical Sikh outfit Dal Khalsa had given call for shutdown of holy city of Amritsar. Shiromani Akali Dal (Amritsar) which was founded in May 1994 also shouted slogans like "Khalistan Zindabad".
The ISI sponsored Khalistani terrorists kill Hindus especially Rashtriya Swayamsevak Sangh (RSS) leaders with ulterior motive of creating abhorrence between Hindus and Sikhs. In August 2016 Punjab RSS deputy Chief, Brigadier (Retd) Jagdish Gagneja was fired by Sikh terrorists in Jallandhar, later in September he succumbed to the injuries. Two terrorists of 'Dashmesh Regiment' a Sikh terrorist organisations fired Six rounds on the RSS leader. 'Dashmesh Regiment' which was active in 1990 not only claimed the responsibility of the murder of Gagneja but also declared in a written note in Gurumukhi about the murder of Shiv Sena leader Durga Prasad Gupta. Again in January two Khalistani terrorists killed Amit Sharma office bearer of Sri Hindu Takht in Ludhiana. Intelligence agencies claim that the killings of Hindu leaders are done on behest of ISI as it wants to create division between Hindus and Sikhs in Punjab.
In another incident Shiromani Akali Dal (SAD) made a walkout from Punjab Vidhan Sabha on June 14, when the speaker read the name of KPS Gill in obituary references. The former Director General of Punjab Police Gill who is also known as "super cop" wiped out terrorism from Punjab and restored peace in the state.
Khalistan Tiger Force Chief Jagtar Singh Tara who was wanted in the murder of former Chief Minister Beant Singh was arrested in 2015 in Thailand. In course of interrogation he exposed that ISI is not only fueling Khalistan issue but also integrating Kashmir terrorists with Khalistani terrorists.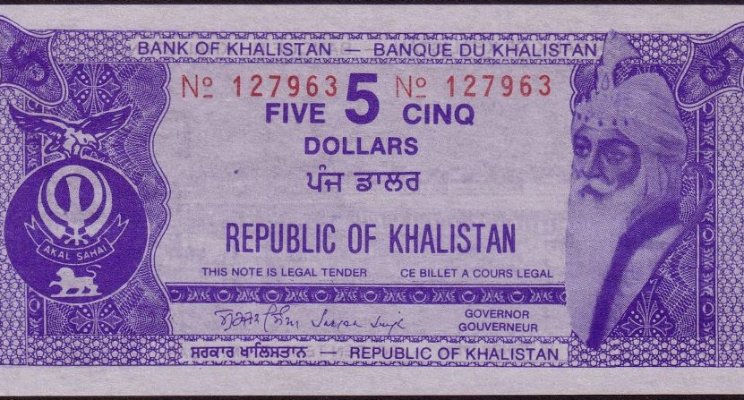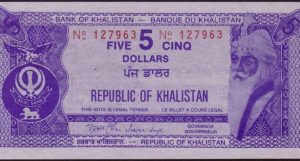 The important Sikh secessionist organisations include Babbar Khalsa International (BKI) which was declared terrorist organisation by European Union, United States, Canada, United Kingdom and India. UK based International Sikh Youth Federation (ISYF), Khalistan Commando Force (KCF) which carried out several terrorist incidents in India. All India Sikh Student Federation (AISSF), Bhindrawala Tigers Force of Khalistan (BTFK) constituted in 1984 by Gurbachan Singh Manochahal who had links with ISI. Besides these outfits there are Khalistan Liberation Force (KLF), Khalistan Liberation Army, Khalistan Zindabad Force (KZF), Dashmesh Regiment, Shaheed Khalsa Force just to name few. Out of these terrorist organisations several other groups also emerged because of personal differences between the Sikh leaders while few splinter groups came into existence because of pressure from ISI.
Large number of these terrorist groups and their splinter outfits were finished as their leaders were exterminated by the security forces or they escaped from India. Nonetheless ISI kept few terrorist outfits alive by sending terrorists from Pakistan or from abroad and these hirelings carried out terrorist activities and the leaders of Khalistan terrorist outfits took the responsibility of these terrorist incidents.
Dr. Jagit Singh Chauhan who was the founder of Khalistan movement, constituted Khalsa Raj Party and demanded an independent country. Chauhan who expired in 2007, had full support of ISI. He visited Pakistan several times including Nankana Sahib and wanted to establish Sikh government in exile in Pakistan. Khalistan includes East Punjab, Haryana, Himanchal Pradesh, some areas of Rajasthan and Utter Pradesh. 
The analysts also mention that in all the movements there are
highs and lows
same way at present it appears that Khalistan movement is ended but it is not finished few secessionist groups sponsored by ISI are trying to revive Khalistan movement and few political parties and their leaders also arouse separatist sentiments with the ulterior motive of gaining some cheap popularity.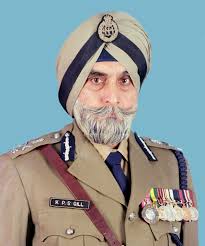 The separatists allege that Hindus want to submerge Sikh religion into Hinduism to end the separate identity of Sikh religion. Sikhs also mention that Operation Bluestar damaged the psyche of Sikhs and the perpetrators of anti-sikh riots of 1984 in Delhi are still not punished. Khalistanis also allege that creation of Chandigarh as Union Territory is against the interests of Punjab. Claim of Harayana on Sutlej waters is unjustified and Punjab being an agrarian region all water should be utilized by the state. Separatists also mention that jokes on Sikhs are humiliating and must be stopped.
The political leadership of ruling parties as well as of opposition parties should be careful while issuing statements. They should not support separatists for petty gains. Central as well as state governments should also adopt long term policies to curb the growing unemployment in the state. The drug smuggling should also be stopped as it will be detrimental in long run. Hindus and Sikhs live with harmony and must fight together with their common enemy which is ISI and work for the progress of the state. The security forces should formulate a deep-rooted policy so that the creepy ISI does not succeed in its malevolent game-plan.
(Jai Kumar Verma is a Delhi-based strategic analyst and a retired senior intelligence officer. The views in the article are solely the author's. He can be contacted at

[email protected]

)