Maritime legal education pathway to a successful  professional second innings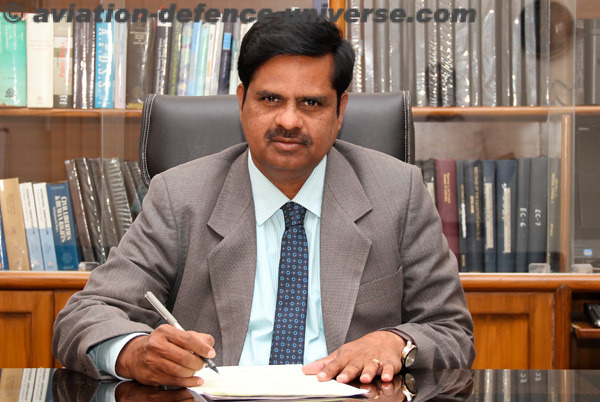 By Prof. (Dr.) V Balakista Reddy
Hyderabad. 03 December 2022. A nation's economy largely depends on trade, and shipping is the main means of conducting international trade. India, a rising economic superpower, has a long history of marine trade and commerce. Even while contemporary Indian law is well regarded and respected in the common law community, India has not yet established itself as a world leader in marine law yet. However, there is a great deal of room for growth in this area, which may be achieved by receiving a solid university education in both public and private marine law, followed by professional legal training and experience.
Maritime legal education in India:
India wasn't known for its maritime law education earlier. In India, there are two options for completing a bachelor's degree in law: a three-year LL.B. programme or a five-year programme after completing the so-called "10 plus two" secondary education requirement. The following step could be a two-year law master's programme. A formal education in marine law does not exist. It is true that this field has received little attention in Indian higher education, whether it be in university legal departments, private law schools, or elsewhere.
An aspect of the law of the sea is claimed to be included in international law. Sadly, none of the Indian universities, even those located in states along the coast where there are important ports, provide a specialization in maritime law. Although various theories can be put out, it is not totally clear why maritime law education is at such a low level.
India's maritime governance, led by the Directorate General of Shipping, moves to establish a new monitoring mechanism for institutes to assure quality and uniformity, the country's maritime education and training sector is poised for a shakeup. The directorate will soon launch a programme known as the Comprehensive Inspection Programme (CIP), which aims to eliminate the regular inspections that maritime training institutions are required to go through, including academic council-scheduled inspections, quality-certification reviews, and rating agency evaluations. Because these entities lack knowledge in maritime education, these processes have not produced the anticipated effects.
Only a few universities offer courses on maritime law in India, JNU, NALSAR, NUJS are a amongst them to name a few. NALSAR offers M.A. and Advanced Diploma Programmes in Maritime law and Defence laws, which covers various aspects of Marine security, Maritime transportation, Shipping Economics, International relations, Coastal Security etc., which are beneficial not only to the students but also for the working and retired professionals as well.
About NALSAR's Initiative in Maritime Education:
NALSAR University of Law has been recognized by the Bar Council of India & University Grants Commission. It has been graded as Category-I University by the UGC under Categorization of Universities (only) for Grant of Graded Autonomy Regulations, 2018. NALSAR has been accredited by NAAC with 'A' grade ('A++' grade as per new grading system) with 3.60 CGPA out of 4.00 which is the highest score among all the National Law Schools and Law Colleges in the country.
As part of Academic Social Responsibility, NALSAR has always endeavoured to promote quality research in contemporary legal issues. One of the Contemporary by neglected areas in the legal realm are the laws relating to Marine and shipping Industry. The dependence on Maritime Industry for nation's economic and trade growth, Security aspects along the coast, Port infrastructure as part of nation's infrastructure development, Environment related concerns, Transition in technology used, Private participation etc., has enabled the need for special focus on the industry. The resulting convergence together with rapid privatisation had raised many legal issues, which require intense research. To fill these gaps and to promote education and research in the Maritime sector, NALSAR has established the advanced research Centre for Aerospace and Defence Laws (CADL). Keeping in view the requirement of legal resources and paralegals in the field, NALSAR, through CADL and Directorate of Distance Education, has introduced value-added courses to promote education and research with affordable costs.
The said courses include Two-years Masters Programme and One-year Advanced Diploma in Maritime Laws. Owing to the requirement of these courses to the working professionals and fresh graduates alike, these programmes are conducted as online-onsite format, wherein the candidate can attend Personal Contact Programmes either Online or in-person and exams are conducted in-person. To carter the need of the hour in the maritime industry, syllabus is designed in such a way that majority of the legal aspects like International Maritime Laws, Maritime Security and Safety, Shipping Contracts, Shipping Economics, Marine Insurance, Maritime Laws of India, Marine Environment, Maritime Crimes, Maritime Dispute Resolution are covered during the course of two-years.
To enhance the research capabilities in the candidates, project submissions are made mandatory as part of assessment. This unique blend of research based-class room teaching based study will enhance the over-all capabilities of the enrolled candidates. Further details are available at www.nalsarpro.org or can directly get in touch with the centre at cadladmissions@nalsar.ac.in
Concluding Remarks:
A postgraduate degree in marine law specialisation is required to realise that potential. Given India's status as an emerging economic giant of the twenty-first century and the ability of its people to advance shipping interests, maritime law is a commodity that can no longer be packaged in a watertight container with a neutral label. However, without the deliberate backing of both the government and business, India's maritime law education cannot be improved. Naturally, the government departments and agencies involved in maritime issues must provide the impetus. The creation of strategic goals and the design of sound policies to achieve them would be among the responsibilities of the government and educational institutions alike.
There is tremendous possibility for growth in this area, which is achievable with a solid university education in both public and private maritime law and subsequent professional legal training and experience. Achieving the targeted goals and objectives obviously requires the assistance and participation of both the public and private sectors. Not only education but training programs should also be introduced for people who are interested in this field for achieving excellence in the field.
Prof. (Dr.) V. BALAKISTA REDDY
Professor of International Law & Registrar
Director, Centre for Aerospace and Defence Law (CADL),
Director, Centre for Tribal and Land Rights (CTLR)
NALSAR University of Law
Office: 040-23498404/ 405/104 Cell: 99486 60916
Email: registrar@nalsar.ac.in, balakista@gmail.com