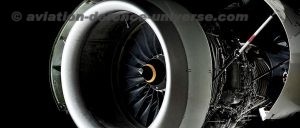 Abu Dhabi, UAE .11 November 2017. The 2017 edition of the Dubai Airshow will mark Mubadala Investment Company's 10th anniversary in the aerospace industry, following a decade of strategic investment that has accelerated the growth of a flourishing, leading-edge aerospace hub in Abu Dhabi anchored by homegrown success stories such as Strata Manufacturing (Strata).
Over the past 10 years, Mubadala's aerospace businesses have gone from strength to strength, proudly upholding the 'Made-in-the-UAE' trademark worldwide as a stamp of quality, reliability and innovation. Strata, Sanad Aero Solutions, Turbine Services & Solutions (TS&S) and Nibras Al Ain Aerospace Park have taken their place as integral links in the global aerospace supply chain, with Strata and TS&S now Tier 1 suppliers to industry giants such as Airbus, Boeing, GE and Rolls-Royce.
This milestone year for aerospace occurs at a pivotal point for Mubadala, which is shifting focus from development to global investment. The first phase of Mubadala's aerospace strategy centered on development, including the establishment of advanced infrastructure, new businesses, and high skilled career opportunities for local talent. The next phase will be marked by further global integration through targeted investment and the use of disruptive technologies.
At the Airshow, Mubadala will be making announcements that herald the next phase of Abu Dhabi's aerospace growth, revealing regional firsts, strategic partnerships and project milestones. Highlights will include the company's entry into advanced material manufacturing and high tech engine component manufacturing, as well as the use of Artificial Intelligence (AI) technology in the aerospace sector. In addition, Mubadala will showcase its enhanced maintenance, repair and overhaul (MRO) services, as well as high-tech advancements in ICT and renewables that have exciting potential for the aerospace industry.
"Situated at the crossroads of the world, it was only natural that the UAE seize the opportunity to develop into a global hub for aerospace," said Khaled Abdulla Al Qubaisi, CEO of Mubadala's Aerospace, Renewables and ICT (AR&I) platform. "In line with UAE Vision 2021 and Abu Dhabi's Economic Vision 2030, we are proud to have been among the architects of a new industry for Abu Dhabi that, from humble beginnings, has risen in stature to the globally recognized, competitive force we see today. As we deepen our ties to world-leading partners, leverage our commercial know-how and focus on delivering returns to our shareholder, Mubadala will continue to contribute to Abu Dhabi's global aerospace footprint."
Director of Mubadala's Aerospace division, Badr Al-Olama commented: "The bottom line comes down to competitiveness and growth in the global aerospace industry. Mubadala is constantly seeking solutions from the Fourth Industrial Revolution to differentiate its value proposition and stay ahead of the curve. New technologies such as AI and robotics are playing a disruptive role in every industry, and we aim to leverage these to ensure our aerospace offering is innovative and dynamic."
Mubadala Investment Company's new corporate structure has seen the formation of a key business platform comprised of aerospace, renewables, ICT, utilities and defense service interests. This new grouping creates promising opportunities for sectors to explore areas of synergy, such as with renewables-led research and ICT advancements. The alignment opens avenues for cross-sector collaboration, as well as conduits for sharing cutting-edge research.
"We are seeing the growth of an increasingly agile and advanced ecosystem of products and services that will enable success for the UAE's aerospace sector," Al-Olama added. "These products and services, in turn, will help advance other sectors, making aerospace the key enabler in an integrated ecosystem that will offer exciting career opportunities for UAE talent."
Mubadala Investment Company will be showcasing its best-in-class services and solutions at Stand 1110 at Dubai Airshow 2017. This year, visitors to the stand will be welcomed by AI avatars that will showcase machine learning, see robotic arms conducting thermography testing, have an opportunity to trial the region's first 50Mbps high-speed in-flight connectivity service, and learn about Solar Impulse 2, the solar powered aircraft that successfully completed an historic round-the-world flight without using a drop of fuel. Participating Mubadala entities include Strata, Sanad Aero Solutions, TS&S, Nibras Al Ain Aerospace Park, Masdar, Cognit and Al Yah Satellite Communications Company (Yahsat).