Le Bourget, France, June 15, 2017.  Mitsubishi Heavy Industries (MHI) and Mitsubishi Aircraft Corporation announced that the third Flight Test Aircraft (FTA-3) of the Mitsubishi Regional Jet (MRJ) landed at the Le Bourget Airport near Paris at 5:05 pm on June 15 local time (0:05 am on June 16 in JST). FTA-3 will be on static display at the 52nd International Paris Air Show, which begins on Monday, June 19.
Painted with launch customer All Nippon Airways Co., Ltd. (ANA) livery, FTA-3 took off from the Moses Lake Flight Test Center, Grant County International Airport in the State of Washington, U.S.A., at 8:38 am on June 13 local time (0:38 am on June 14 in JST), and arrived at the Le Bourget Airport at 5:05 pm on June 15 local time (0:05 am on June 16 in JST). This is the first trip to the European continent made by the MRJ. The aircraft conducted the ferry flight to Paris from Moses Lake via Winnipeg and Goose Bay, Canada and Keflavik, Iceland.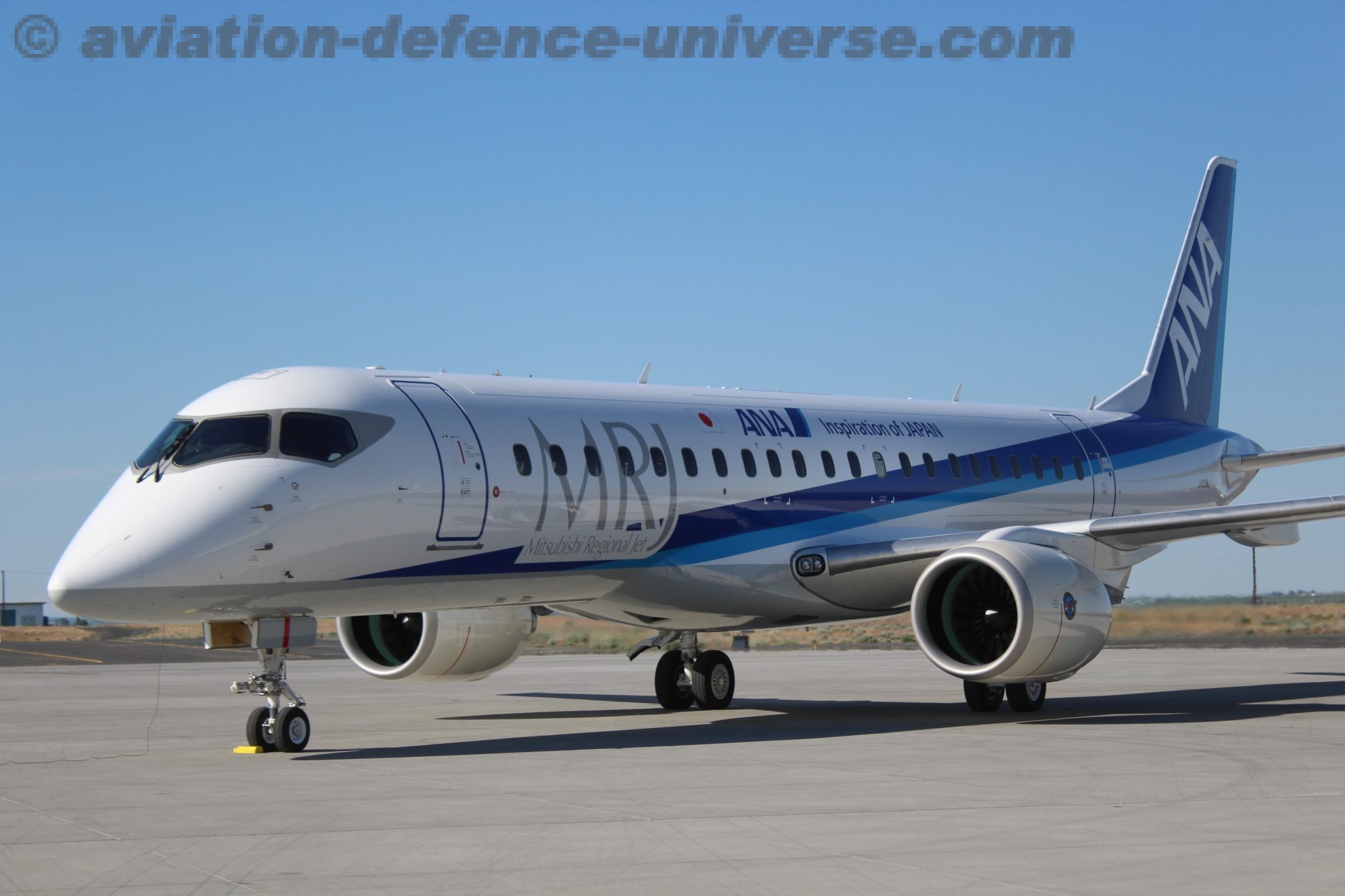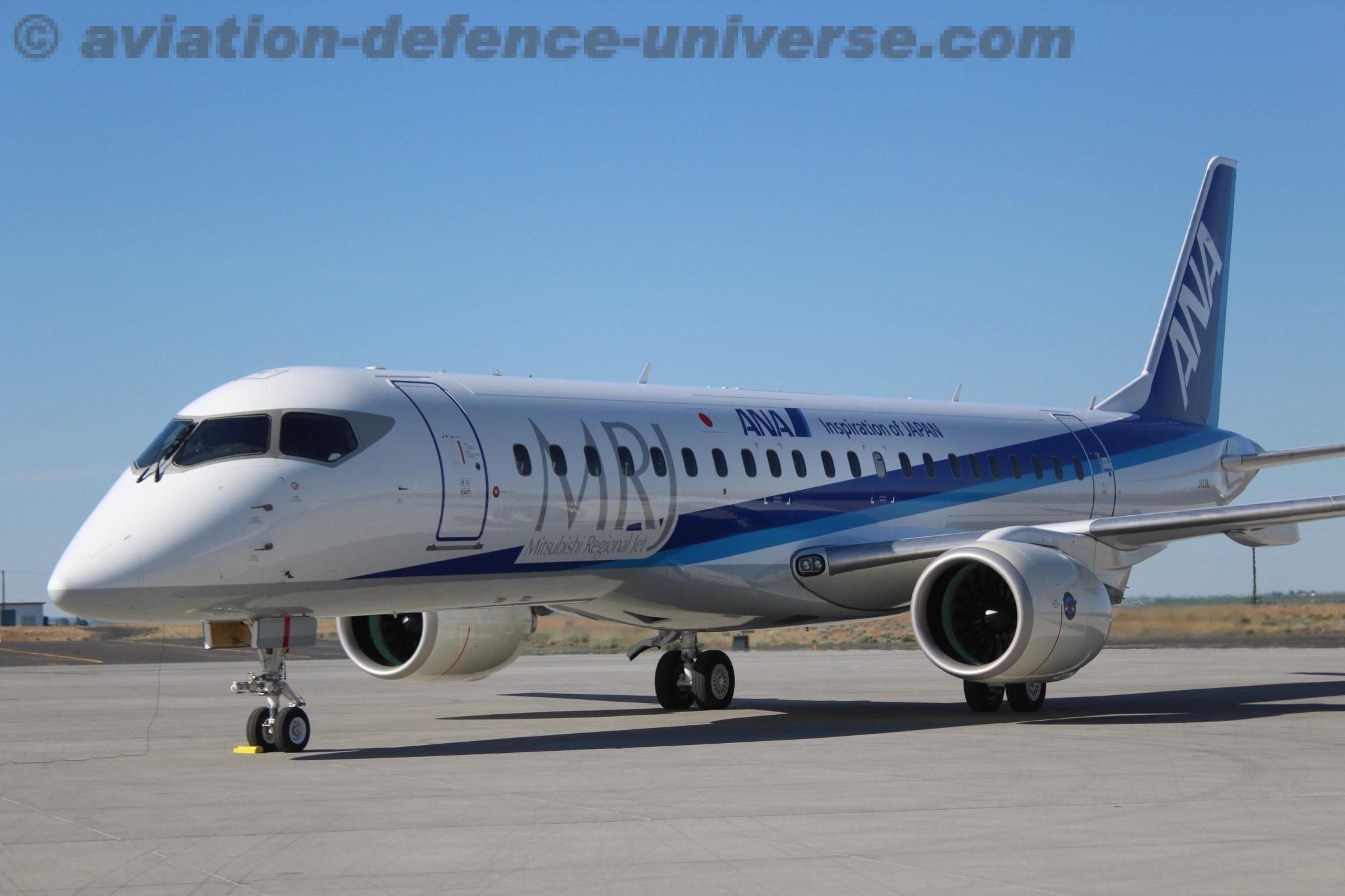 "It is an honor to showcase the MRJ at the Paris Air Show," said Shunichi Miyanaga, President and CEO, Mitsubishi Heavy Industries. "I can't think of a finer stage on which to present this highly anticipated next-generation aircraft. The European debut of the aircraft is another sign of the progress of this program."
The MRJ recently received the type certification for its PW1200G geared turbofan engine, capping several notable program testing milestones that have been accomplished in recent months, including static strength, company lightning, initial natural icing, cold and hot soak, high speed flutter and flight load survey tests.