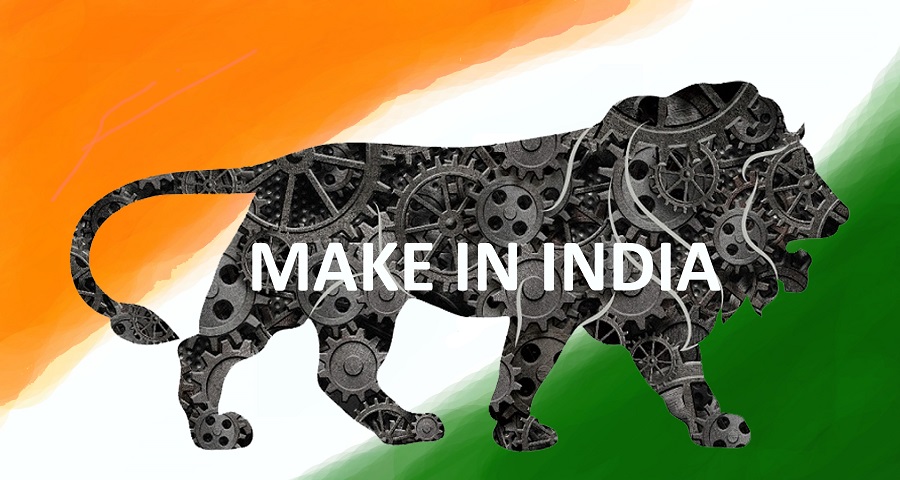 Make in India worth Rs 2,47,515 crore
New Delhi. 07 February 2022. The Government, in the last three years i.e. from 2018-19 to 2020-21 and current year till December 2021, has accorded Acceptance of Necessity (AoN) to 150 proposals worth Rs 2,47,515 crore approximately, under various categories of Capital procurement which promote domestic manufacturing as per DAP-2020.
Many significant projects including 155mm Artillery Gun System 'Dhanus', Light Combat Aircraft 'Tejas', 'Akash' Surface to Air Missile system, INS Kalvari, INS Khanderi, INS Chennai, Anti-Submarine Warfare Corvette (ASWC), Arjun Armoured Repair and Recovery Vehicle, Bridge Laying Tank, Bi-Modular Charge System (BMCS) for 155mm Ammunition, Medium Bullet Proof Vehicle (MBPV), Lakshya Parachute for Pilotless Target Aircraft, Thermal Imaging Sight Mark-II for T-72 tank, Offshore Surveillance Ship, Water Jet Fast Attack Craft, Inshore Patrol Vessel, Offshore Patrol Vessel, Fast Interceptor Boat, Landing Craft Utility, 25T Tugs, etc. have been produced in the country under 'Make in India' initiative of the Government in last few years.
The Government has taken several policy initiatives in past few years under 'Make in India' program and brought reforms to encourage indigenous design, development and manufacture of defence equipment in the country, thereby reducing dependence on imports continuously. These initiatives, inter-alia, include according priority to procurement of capital items from domestic sources under Defence Acquisition Procedure (DAP)-2020; Notification of two 'Positive Indigenisation Lists' of total 209 items of Services and one 'Positive Indigenisation List' of total 2851 items of Defence Public Sector Undertakings (DPSUs), for which there would be an embargo on the import beyond the timelines indicated against them; Simplification of Industrial licensing process with longer validity period; Liberalisation of Foreign Direct Investment (FDI) policy allowing 74% FDI under automatic route; Simplification of Make Procedure; Launch of Innovations for Defence Excellence (iDEX) scheme involving stratups & Micro, Small and Medium Enterprises (MSMEs); Implementation of Public Procurement (Preference to Make in India), Order 2017; Launch of an indigenisation portal namely SRIJAN to facilitate indigenisation by Indian Industry including MSMEs; Reforms in Offset policy with thrust on attracting investment and Transfer of Technology for Defence manufacturing by assigning higher multipliers; Establishment of two Defence Industrial Corridors one each in Uttar Pradesh and Tamil Nadu.