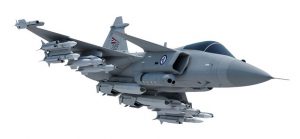 New Delhi. Defence and security company Saab will be participating in Aero India 2017 being held at Yelahanka Air Base, Bengaluru between 14-18 February.
Standing true to its commitment to team up with India for its defence and security requirements and development of defence industry, Saab will exhibit at Aero India 2017 its world-class reliable technologies and capabilities.
Gripen aircraft, flown by the Swedish Air Force, will be participating in air displays on all days of the show. In addition, a full scale model of the latest generation Gripen E would be on display.
For nearly 80 years, Saab's thinking edge has kept customers ahead of complex defence and security challenges. Our meeting place at Aero India will show our commitment to confront new challenges with new thinking and offer visitors and guests an immersive experience by using technology such as augmented reality, virtual reality and 3D holograms. It will be a Saab experience far beyond the ordinary with impressive flight displays, engaging simulators and product demonstrations as well as mini-talks that will make the visitors' experience fundamentally more informative, more enjoyable and more memorable than before.
Inside the Saab Experience, you will find dedicated displays devoted to key Saab products. We will showcase Saab's capabilities across the full spectrum, with Gripen, airborne surveillance, air defence and radar, digital air traffic management, air support and commercial aerospace technology.
Systems on display include RBS 70 NG VSHORAD and BAMSE SRSAM, the latest generation ground combat system Carl Gustaf M4 and naval systems such as RBS 15 Mk3, among others. A range of products in aviation systems and solutions including Gripen E with weapon systems and maintenance facilities; electronic warfare and early warning systems; next generation radar systems including AESA fighter radar; ground combat indoor trainer and signature management systems would be showcased.
Saab will be represented by top management together with global President and CEO Håkan Buskhe, Saab India Technologies Chairman & Managing Director Jan Widerström, senior representatives from Saab's business areas and marketing representatives.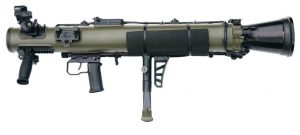 Saab is displaying its repertoire of products at at Hall C, Stand C2.6-B, and outdoors at Stand OD6.
"Saab's presence at Aero India is based on our commitment to contribute to India's ambition to build a self reliant indigenous defence industry of global standards. We look forward to meeting and engaging with India's government and defence personnel, as well as showcasing to the people of India our technological edge which builds smart products which are future-ready", says Jan Widerstrom, Chairman and Managing Director, Saab India Technologies. "Saab is currently pursuing many individual opportunities to meet the requirements of the Indian defence forces, and we are confident about our prospects. Aero India offers a great venue for carrying forward our discussions and further showcasing our technology to various stakeholders."
Products & Systems on Display at Aero India
1. Gripen E and Weapon systems. Gripen combines exceptional operational performance, highly advanced net-centric warfare, sensor fusion, unique BVR capability and cost efficiency with true transfer of technology and comprehensive industrial partnership. Weapon Systems include the MBDA Meteor, the RBS 15 and Taurus. Also on display is Gripen Maritime, the naval variant of Gripen E.
2. Deployment Aircraft Maintenance Facility, a solution that increases aircraft availability and capability during training and live missions, and provides a stable and secure environment vital to mission success and personnel safety.
3. Electronic Warfare & Early Warning Systems, including the Integrated Defensive Aids Suite (IDAS), a self-protection system specifically designed for use on airborne platforms. IDAS is fully integrated and requires only a single controller to perform radar warning, missile approach warning and laser warning. In India, IDAS is integrated on the ALH Dhruv.
4. Next-Generation Radar systems, including the Saab AESA Fighter Radar.
5. The truly multi-role Globaleye, which automatically detects and tracks air and surface targets over a huge area, and can track very low-observable air and sea targets, including 'stealthy' aircraft, cruise missiles or submarine periscopes, even in heavy clutter and jamming environments.
6. Saab's Integrated Avionics Demonstrator.
7. Ground Combat Indoor Trainer, a modular and scalable system that can be combined in several configurations to cover Small Arms, Anti-Tank Weapons, & Remote Weapon Systems to match customer requirements and objectives. The system features highly realistic weapon replicas, a close-to-real-life virtual environment, high accuracy, and ease of use.
8. Signature Management Systems. Saab's portfolio includes Mobile Camouflage System, a tailor-made, multi-purpose system that enhances survivability and sustainability; and the C-90 Net, designed to protect all kinds of vehicles and other military equipment in a static position. The near-infrared properties provide full protection against night-vision devices and other related threats.
9. Air Defence Systems. Saab's RBS 70 NG VSHORAD system has been developed for the most demanding air defence combat situations. Its integrated sighting solution, enhanced missile operator aids and unjammable laser guidance combine to produce a system with world-leading capabilities. The BAMSE SRSAM system is an all-weather operational Automatic Command-to-Line-of-Sight missile system with unjammable missile guidance.
10. Ground Combat Systems including the Carl Gustaf M4, a man-portable multi-role weapon system that provides high tactical flexibility through its wide range of ammunition types. It is extremely light (less than 7 KGs), and has an intelligent sight, improved ergonomics and reduced action time. The Carl Gustaf AT4, enhanced to deliver extended range (ER) performance and improved high explosive (HE) effects.
11. Naval Systems such as RBS 15 Mk3, The most modern surface-to surface missile system available. It is designed to operate in a diverse range of scenarios, from anti-ship engagement in blue waters and littorals to land attack missions.