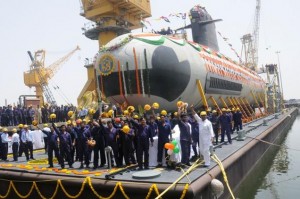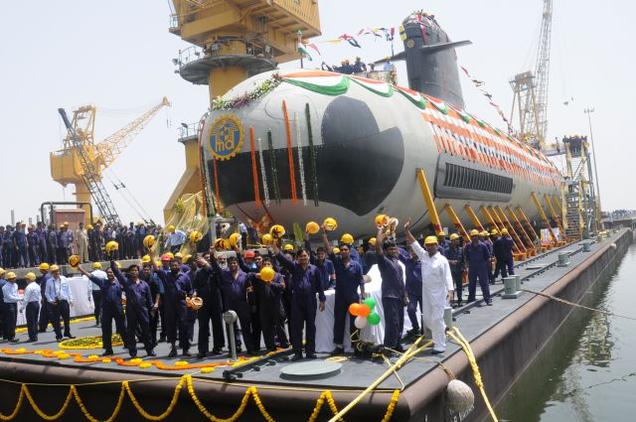 By Sangeeta Saxena
Vishakhapatnam. 06 February,2016. First P75I Scorpene will be commissioned by September 2016, sources at Mazagon Dock Limited informed ADU . Just as if on cue while at IFR 2016, ADU cross checked with Commodore R Anand, Director Corporate Planning & Personnel, in an exclusive chat during IFR 2016, who reiterated , " We are committed to meeting the deadline of September for Scorpene."
The Chief of Naval Staff while addressing the media at IFR 2016, had said that P75I is at advanced stage and we look forward to some decision on it by the government very shortly. So could this make a two plus two four and we actually see the submarine sailing in the second half of this year?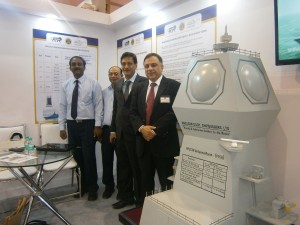 Anand added , "Our intent is to disseminate under the Make in India . It has  always been made in India mantra for MDL and now we match steps with Prime Minister's make in India plan. We build the best frigates. Only Korea and US make bigger frigates than us. Our aim is to not only make to fulfil India's needs but also other nation's requirements."
Most of the equipment on the frigates made by MDL are Indian assembled or Indian made and cost much less than the OEMs. The Phased Array Radar assembly was done by MDL in 15 lakhs whereas the Israelis had quoted an exorbitant amount for the same. L&T gives them the weapon systems  and the steering gear systems where as the main gun comes from BHEL, Haridwar.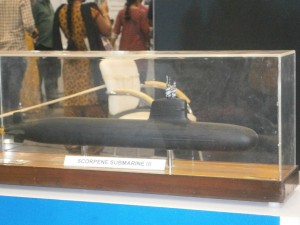 " If the Indian Navy wants in the future we will be willing to do the indigenous aircraft carrier IAC2 for them. We are best equipped and have the capability to make a state-of-the-art aircraft carrier to match the best in the world," he stated.
MDL is also keeping pace with government's skill India initiative. It has an apprentice training School which from 425 apprentices has gone upto 525 and by March 2016 will approach the figure of 625."We are directly supporting the ITI at Chikaldhara for three hundred apprentices and are in the process of taking over three Father Agnel  Polytechnics  to train 468 apprentices," he informed.
Anand feels that India from agriculture went directly to services intensive industry thereby missing the manufacturing era all together.  To compensate for this gap MDL plans to train experts and make them national assets and hence contribute to make in India, skill India and also stand up India.
To keep up with the latest trends in shipbuilding Mazagon Dock went in for a massive modernisation programme  named Mazagon Modernisation Programme(MMP). It enables the company to meet technological challenges and also bridges the gap between MDL and other world class shipyards.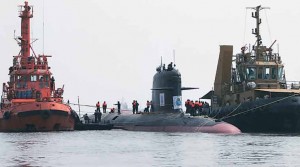 From P&O Lines to British India Steam Navigation Company to Mazagon Dock, the ship builder has come a long way since it got incorporated as a public limited company in 1934 to being taken over by the government in 1960. And in the last fifty five years it has indeed become shipbuilder to the nation.