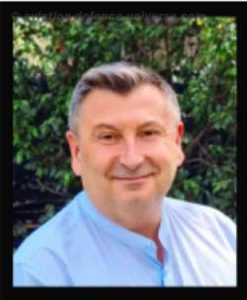 By Sangeeta Saxena
"Perhaps more than any other international defence company, MBDA has a successful track record of collaborating with Indian Industry to deliver battle-winning capabilities for the Indian Armed Forces, and it's exciting for me to help drive this forward for the future. Together we've been effective in the battlefield and in the air, and we work to ensure this remains true for many more years" reiterated Ludovic Dumont, Gp Capt (Retd.) General Delegate, India, MBDA in an exclusive interview to Aviation & Defence Universe (ADU) .
ADU. Congratulations on taking over as the General Delegate of MBDA in India. How do you perceive the prospects for the company in the post Covid India?
LD. Thank you very much, it's a great pleasure for me to be working again in India and now for MBDA which has such a long and close history of partnership with the Indian Armed Forces. Prior to joining MBDA, I had a long career in the French Air Force and had the privilege to live in New Delhi and serve as French Defence Attaché to India from 2018 to 2021. I also had the chance to study all the Strategic needs of India during my course in National Defence Course (NDC 57th in Delhi), and hear operational views shared by my course mates from the three services of the Indian Armed Forces.
ADU. To what extent and in what way will MBDA's investments in India impact the growth of international business for the company?
LD. MBDA has a very long and deep history of partnership with India, of supporting the Indian Armed Forces, of co-operating with Indian industry and of investment in the Indian economy for over five decades. These are highly beneficial relationships, which have stood the test of time, and we continue to work hard to ensure they will keep delivering for India for long into the future. MBDA can offer the state of the art capabilities, and armaments that are Combat proven, which provide the Indian Armed Forces a deterrence to any threat.
ADU. What are the new technologies you have on platter for the defence forces of India?
LD. To support India' Atmanirbhar Bharat strategy we are offering several new technologies for the Indian defence forces through our local joint venture: L&T MBDA Missile Systems Limited (LTMMSL). LTMMSL is bidding on three programmes for the Indian armed forces at present: it has offered the vertical launch Sea Ceptor air defence system for the Indian Navy's SRSAM requirement, Exocet MM40 for the Indian's Navy's medium range anti-ship missile requirement, and is offering an anti-tank missile as a Make in India programme.
ADU. How do you plan to match steps with Atmanirbhar Bharat policy of Government of India?
LD. MBDA is a committed partner to the Indian Armed Forces with a long and close history of co-operation in the field of missile technologies with India. We have extensive industrial roots and partnerships within the Indian defence industry and together we have been making missiles in India for over 50 years. For the last several years, MBDA has been working hard to further deepen these as part of our commitment to support and deliver Atmanirbhar Bharat. L&T MBDA Missile Systems Limited is a key part of this, as is our close co-operation with Defence Public Sector Undertakings (DPSUs) such as Bharat Dynamics Limited (BDL), with whom we have made missiles in India with for over 50 years, as is our co-operation with micro, small and medium sized enterprises (MSMEs) across India.
ADU. What is the status of the JV between L&T and MBDA?
LD. Our joint venture with Larsen & Toubro, L&T MBDA Missile Systems Limited, is fully active today and producing missile equipment for the Indian Armed Forces in India. L&T MBDA Missile Systems Limited has established a new facility in Coimbatore for the manufacture of missile systems in India, and this forms a key pillar of our Atmanirbhar Bharat strategy.
ADU. MBDA has a range of maritime products. Which of these are on offer to India?
LD. The Indian Navy is currently evaluating the LTMMSL Sea Ceptor offer. We are fully confident that Sea Ceptor meets the cutting edge requirements of the Indian Navy, and would provide a world-best air defence system to protect the sailors of the Indian Navy. Sea Ceptor utilises soft-vertical launch for simultaneous 360 coverage, enhanced safety, eased platform requirements and gives the missile greater range and manoeuvrability. Each missile is equipped with one of the world's most advanced, fully active radar seekers. This modern seeker is capable in all weather conditions, and the 2-way datalink removes the need for tracking radars used in less advanced systems.
The combination of exceptional missile accuracy with a high rate of fire against multiple simultaneous targets and the ability to defeat saturation attacks, means that Sea Ceptor provides robust platform and consort defence. We are also supporting the Indian Navy by proposing the full suite of equipment to the Rafale M for the new Indian aircraft carrier including MICA, Meteor and Exocet AM39. The Indian Navy of course already is an operator of our Exocet anti-ship missile in its SM39 submarine-launched version.
ADU. What is on offer to Indian Army by MBDA?
LD. We have a very long history of supporting the Indian Army, going back over 50 years now. During the course of several decades, Indian industry has manufactured over 50,000 MILAN missiles in India for the Indian Armed Forces and for export. This has included several different versions of the MILAN anti-tank missile, the latest version being the MILAN 2T missile. Today we are in discussions regarding further manufacture of anti-tank missiles in India with BDL as well as through our joint venture.
ADU. Are there plans to keep up with Skill India and Start Up India schemes of the government?
LD. These topics go the very core of who we are at MBDA. Innovation runs through everything that we do, from pioneering technologies to the way we work together, and we well know the innovation that can be found within start-ups. This is why working with, collaborating with, micro, small and medium sized enterprises (MSMEs) across India forms a part of our partnership strategy with India and our commitment to support the objectives of Atmanirbhar Bharat. Skills are fundamental to this, and MBDA is passionate about supporting the development of critical skills in engineering to enable the next generation to lead us into the future. It's for this reason that for many years now the MBDA Programme of Excellence has sponsored Indian students to undertake Master's degree studies at the Institut Supérieur de l'Aéronautique et del'Espace (ISAE or Sup'Aéro), a prestigious institution well known by aeronautical specialists in Europe. These kind of efforts are fundamental to who MBDA is, as innovation and passion are two of the five core values of MBDA.