By Sangeeta Saxena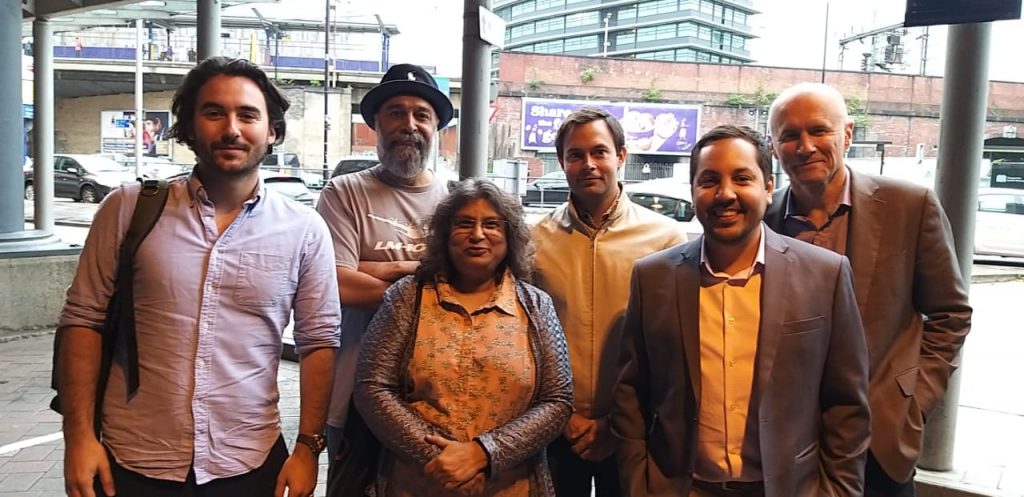 Manchester. 15 September 2019. Six of us journalists from India are all set to see MBDA facilities in UK, France and Italy. We are in Manchester which is our first halt to visit the new Bolton facility on 16th September.Two of us reached from London after covering DSEi2019 at Greenwich. The rest arrived from India this morning.
The Bolton site is MBDA's newly developed state-of-the-art manufacturing facility. Opened in the summer of 2017, following a move from nearby Lostock, MBDA invested upwards of £50 million into the development of the 'future proof' new site.
MBDA and its predecessor organisations have been based in Lancashire for more than 80 years. Originally, in Lostock, building propellers aircraft then after WWII expanding into the manufacture of complex machined components.
When development started on guided weapons in 1951, Lostock became the production factory for Firestreak, a first-generation air-to-air missile, and has remained a manufacturing hub and a major production centre for each succeeding generation of missile.
Today, more than 600 staff work at the site producing Meteor, ASRAAM, CAMM, Sea Venom, Sea Ceptor and Brimstone missiles and it is MBDA's centre of excellence for manufacturing.