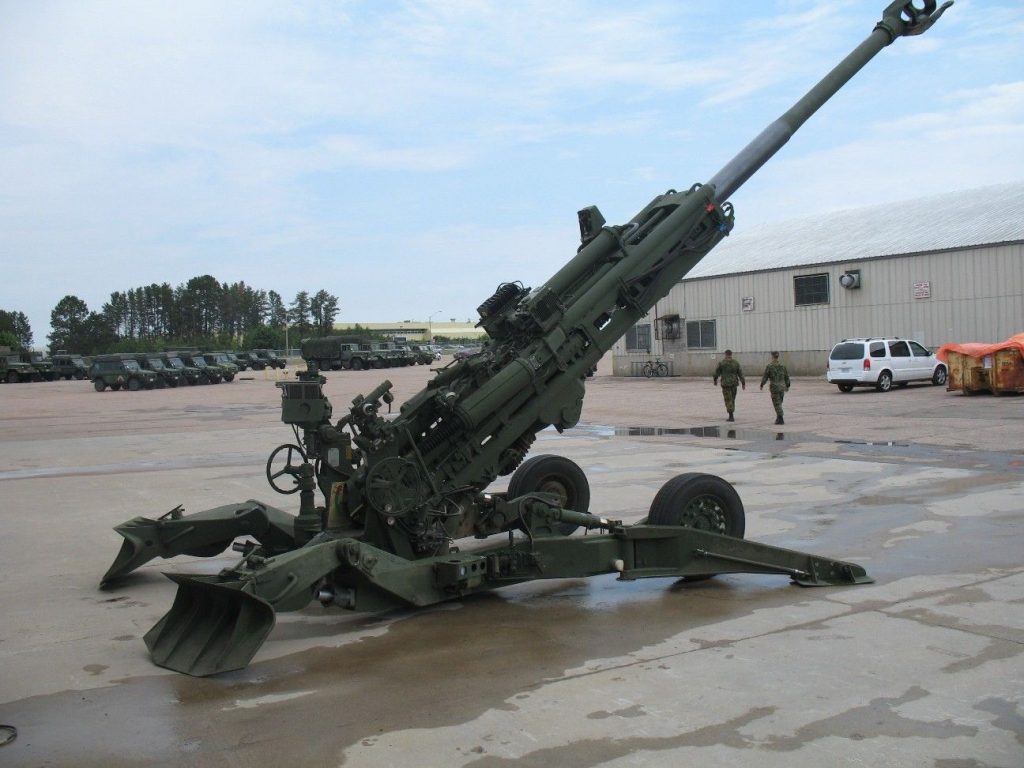 Indian Army to get a gun after Bofors
By Sangeeta Saxena
New Delhi. 30 November 2016. It was long awaited but much needed. Indian Army's inventory will get richer by the 145  M777 ultra light weight Howitzer guns. India and US today signed the deal worth $750 million . The gun deal is through Foreign Military Sales (FMS) but the "spares, maintenance and ammunition will be operated through Indian systems.
The gun has a maximum unassisted range of 24.7 km and an assisted range of 30 plus km. BAE claims that the gun can be used to fire 5 rounds per minute for up to 2 minutes. It can easily be lifted by helicopters like the Sea Stallion and Chinook.
The rumour mill is as active as ever. 25 guns will come to India in ready condition, the other 120 will be assembled in India is the grapevine , though neither the company nor the two governments have confirmed it.
The M777 howitzer is a towed 155mm artillery gun.  It is a successor to the M198 howitzer in the United States Marine Corps and United States Army and  is also used by the ground forces of Canada and Australia.
The gun which made its combat début in the War in Afghanistan is manufactured by BAE Systems' Global Combat Systems division. Prime contract management is based in Barrow-in-Furness in the UK as well as manufacture and assembly of the titanium structures and associated recoil components. Final integration and testing of the weapon is undertaken at BAE's facility in Hattiesburg, Mississippi.
Highly mobile on land, at sea and in the air, the M777 has increased survivability through unsurpassed tactical & strategic mobility, low thermal & radar signature, rapid emplacement / displacement and low silhouette.
It may be recalled that  BAE Systems had announced Mahindra as its business partner for the supply of these howitzers to the Indian Army. As its Indian partner for assembling imported M777 kits into fully built guns,  Mahindra will build the guns in an "Assembly, Integration and Test (AIT) facility", using components shipped to India from BAE Systems facilities in the UK.
Length will be , 9.275 m; Width, 2.770 m and  Height, 2,26 m in towing mode. The firing range is 30 km maximum, 40 km with Excalibur munition. The 155mm 39 calibre gun will weigh 3175 kg. The gun is being bought to equip the Mountain Strike Corps (MSC) being raised by the Indian Army for the Northern borders.
In what would be a shot in the arm for a force that has not had a new 155mm artillery gun inducted since the Bofors scandal of 1987, the Indian Army will get the biting power with the M777.