Creates a new first with SIDM
Marches towards it's Make in India goals
By Sangeeta Saxena
New Delhi. 05 August 2020. When virtual life is becoming the new norm and webinars have become the meetings of this COVID-19 hit world, American aerospace major Lockheed Martin decided to go a step ahead. It recently hosted the 7th edition of the annual India Suppliers Conference and Exhibition absolutely online. Themed 'Making India part of the Global Supply Chain', the 5-day conference was held virtually, in collaboration with Society of Indian Defence Manufacturers (SIDM).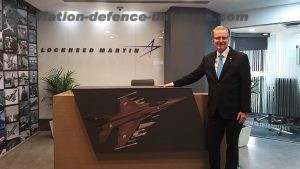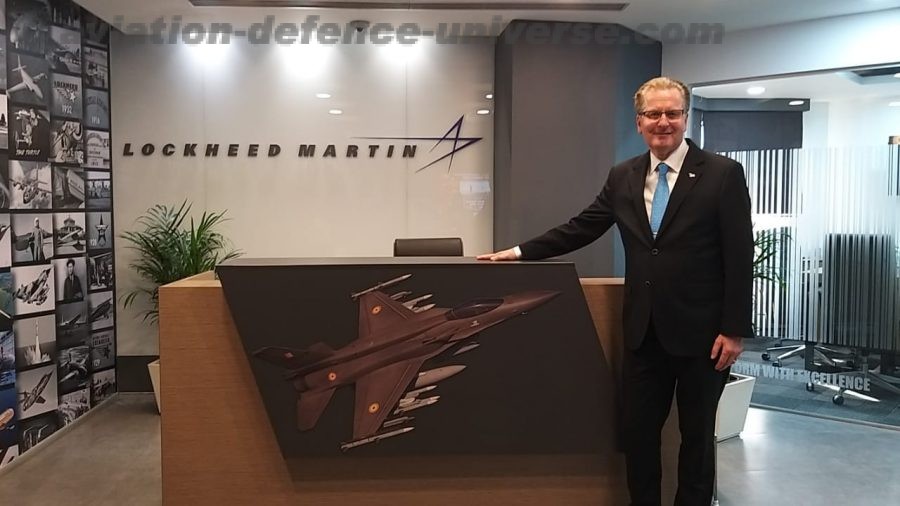 Willam J Blair, Vice-President and Chief Executive, Lockheed Martin India , said "our objective here is to really extend what we've done in the past from an outreach perspective the engagement with suppliers. We have well over 500 suppliers connected into Lockheed Martin directly or through our joint ventures in India and out of these are well over 150 MSMES. So this will be an opportunity to interact , it's not just a webinar, it's not just a projection of speakers, it's actually allowing us to virtually tour the facilities of many of the suppliers who are participating and I think we have well over 60 or 70 that are exhibitors . It's being able to bridge and engage over the next month through those connections, provide tier 1 tier 2 tier 3 suppliers really a connection into what we are focused on not just in India but for our global requirements. It's really important I think to understand that whether it was through offsets or proactive investments, the level of scale of the aerospace and defense ecosystem has grown considerably over the last 10 to 15 year and it includes the partnership we have with Tata."
Together Lockheed Martin and Indian indigenous defence industry plan to help achieve the Prime Minister's target of 5 billion dollars of defense exports. This conference is a proprietary platform which obviously allows the US major to take a tour of the Indian industries virtually across geographies and a function that was earlier being conducted through physical visits to the factory premises. This is a tool which actually can virtually take to most of those places and of course make people available for discussion. He was confident that some very concrete steps in terms of concluding some major relationships shall be taken through this conference.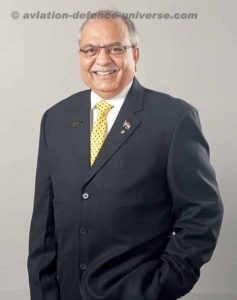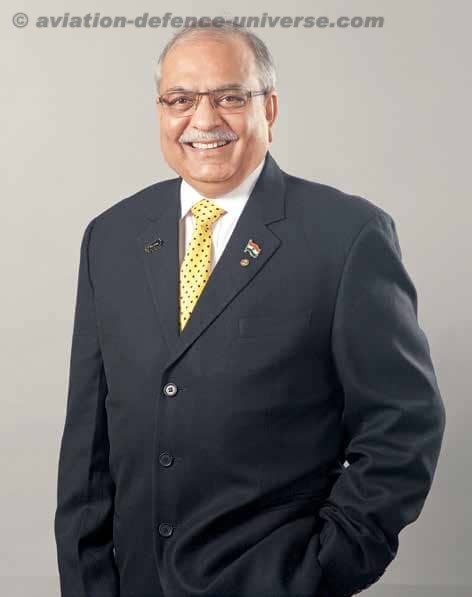 Jayant D Patil, President SIDM & Member Of Board & Wholetime Director (Defence Business) L&T welcomed the 7th Edition of India Suppliers Conference and Exhibition by Lockheed Martin and SIDM in the virtual format, the first of its kind. "Today the defence relationship between our two countries encompasses a very broad spectrum of initiatives ranging from intelligence sharing to joint humanitarian and relief efforts to joint military exercises , defence trade and most importantly co-production and co-development including specific technologies being made available on military systems with a focus that the Indian and the US industries could work together. We heard of the quad initiative to deal with the common threat and no marks for guessing that's essentially the Chinese dominance in this region and also saw US making some amazing gesture recently by sailing of the USS Nimitz battle group through the South China Sea to the Indian Ocean and of course our Indian Navy welcoming them and sailing along with them . This kind of a gesture made enormous amount of news and also a very specific gesture at a kind of a time when India actually had some amount of commissions at its northern border essentially that's something which brings the two democracies the longest and the largest in the world much closer and of course we can only see them building on this relationship,' he said.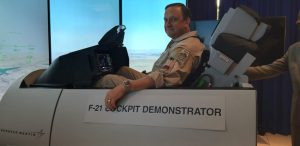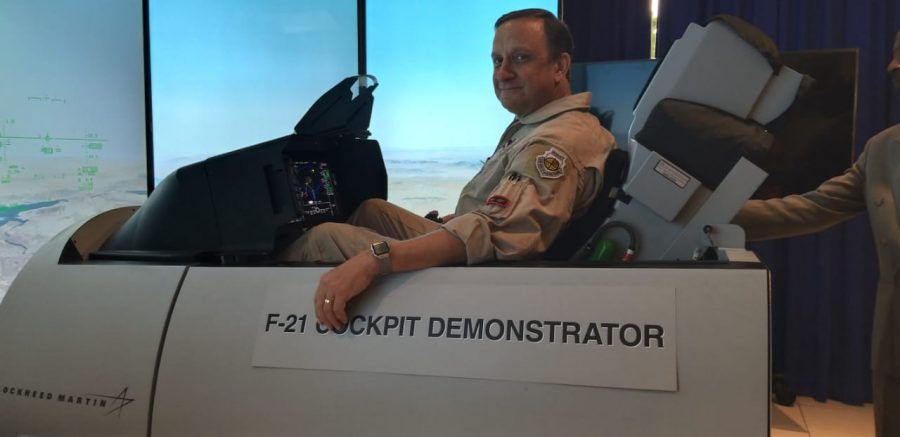 Recalling his first supplier conference Bill Blair reminisced , "I was part of with Lockheed Martin back in 2007 was while we were competing in the MMRCA campaign and now we are here with the F-21 on offer which is a tremendous platform. We have the C-130J that's performing admirably both in the humanitarian assistance mission as well as in some of the urgent needs that were required recently on the occurrence of the border clash with China. The Apache platform and its delivering capability with fire control hellfire Missiles are also an asset. A lot of other areas we're seeking to expand in with Javelin anti-tank guided missile and even our energy business. With the MH-60 Romeo award back on the occasion of President Trump's visit in February moving forward very very rapidly has been part of many of the program kickoff meetings and really looking to accelerate the delivery to meet the urgent needs and capability. We have other capabilities like radar surveillance ship systems part of the aegis system and the space business space systems where I came from probably one of our most diverse business when you look across the entire portfolio . "
Society of Indian Defence Manufacturers (SIDM) works closely with the state governments, central government, armed forces and industry with an aim to be a part of the journey of India's growing defence industry, collaborate with experts from the armed forces, academia and the defence industry to optimize the industry's development capabilities and give this indigenous industry a global platform.
Jayant Patil reiterated, "going forward the designation of India as a major defence partner as we see indicates an increase willingness on the part of US to relax rules regulations governing high technology transfer through special carve outs and that's exactly where the tier 1 status that was granted to India for further license exemptions have facilitated the rapid development of defence cooperation. The fact is that towards the end of 2009 bilateral defence trade between India and the United States is estimated to have touched 18 billion Dollars and majority of the defence export approvals were secured by the Indian private sector when it came to any of the offsets and varieties of take offs out of some of these kind of program in case of our exports obviously the private sector has been the 92 to 93 percent player as far as India is concerned and that's essentially where we believe that our association directly with some of the major OEMs from the United States makes a very special relationship for us to enter Into and one of and the first of that is obviously one is doing with the largest corporation in the world and that's where Lockheed Martin supplier conference and the exhibition in association with Lockheed Martin will help create further momentum to taking this relationship ahead ."
It has been more than 30 years since Lockheed Martin has been a trusted partner of India in the defence and aerospace industry and it has been accelerating manufacturing skills, technical capabilities and really standing true to it's commitment to support Make in India, as a for India-from India initiative with a global eye.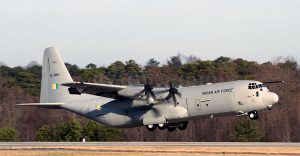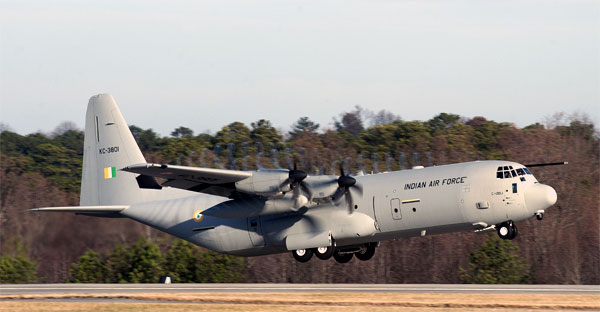 "As a company LM creates opportunities that we feel are there for large medium MSMEs and startups . We can connect our startups to the US side as well as to the Indian side of the business. I think there's tremendous opportunities from a technology perspective. It's not just manufacturing opportunities when we're thinking suppliers and partners, it's how can we partner in the technology and the development. There are areas both in the strategic and enabling technologies that we could work together in with the support of our mutual governments with the right licenses in place and find opportunities. We've got well over a thousand employees now between our operations in Delhi and between our two joint ventures. Tata-Lockheed Martin Structures Limited which has made more than 100 empennages to meet our global requirements and the Tata-Sikorsky joint venture which has delivered 154 cabins and set the foundation to produce not just helicopter components and build cabins but actually is now producing uh aircraft engine components for both GE and Rolls-Royce. Extended capabilities that have been created with the aerostructures. We're now invested in composites working together with data design development and application of composites for a composite fuel tank," said Blair.
The F-21 provides unmatched opportunities for Indian companies of all sizes, including Micro, Small & Medium Enterprises (MSMEs) and suppliers throughout India, to establish new business relationships with Lockheed Martin and other industry leaders in the U.S. and around the globe, has been Lockheed Martin's stand since it's announcement.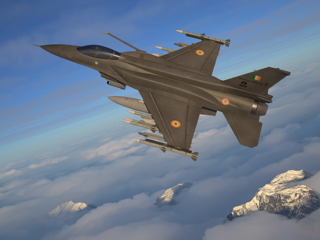 Blair re-emphasised, "The F-21 opportunity coming up as a part of the strategic partner model is awaited and in fact we've now started the production of the F-16 wing which would also support the F-21 in India. The tooling is put in place and we expect to be up and running later this year. Even with a COVID situation we were able to not see too much of a delay and are making great progress on that front and then again these are to meet global requirements and through this joint venture we flow down to feed into tier 1 tier 2 tier 3 suppliers in India."
As a part of its larger commitment to enhance the growth and development of India's innovation and entrepreneurial pursuits, Lockheed Martin has been successfully running the India Innovation Growth Programme (IIGP) since 2007 in partnership with the Indian Department of Science and Technology, Indo-U.S. Science and Technology Forum, Federation of Indian Chambers of Commerce and Industry, Stanford Graduate School of Business, and the IC2 Institute at the University of Texas.
"India Innovation Growth Program in partnership with the Department of Science and Technology and TataTtrust ideates innovates and accelerates the development of startups in India. We were a founding Partner in this programme and had generated over 400 business agreements. It's beyond aerospace and defense, it's seeded over 40 thousand dollars of funding to support startup growth and it's generated over 1 billion dollars worth of revenue for Indian startups and entrepreneurs. We're looking to advance and evolve this model. It's an incubator but we really see it as an opportunity to develop startups which we have and induct them into our global supply chain. As a startup you need a business case, you need revenue and we think developing that and finding your way and connections into a major aerospace and defense company such as Lockheed Martin creates opportunities to set that foundation with startups as well as all the way up and down the value chain within India's aerospace and defense community. We started with startups Sastra Robotics, Torero Mobility and NoPo Nano Technologies which are companies that were recognized by the Ministry of Defence as really key startups," concluded Bill Blair.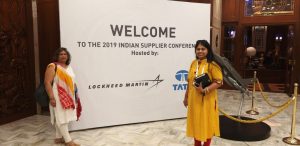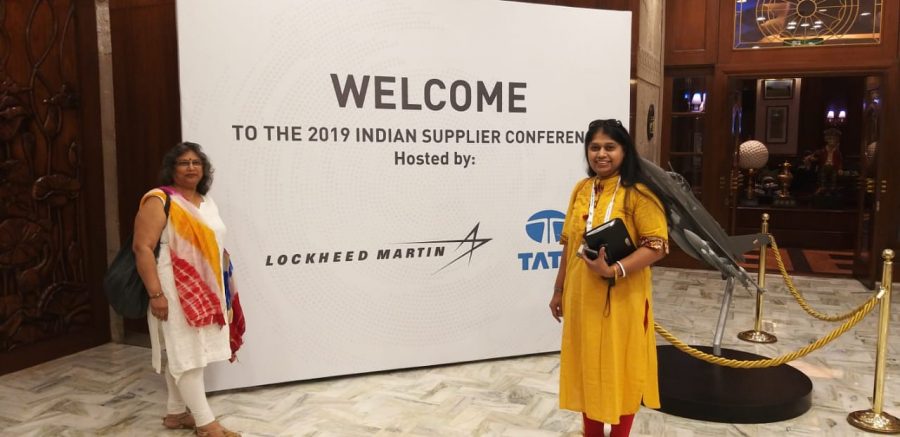 Lockheed Martin will continue to explore opportunities for fostering talent as well as industrial partnership by supporting programmes for innovation, excellence and industrial partnerships to support India's industrial base. Lockheed Martin looks forward to building deeper and stronger collaboration with India.
First in the series of ADU's coverage of the conference.