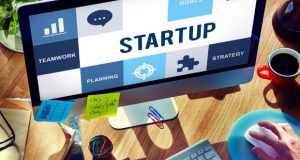 December 12th, 2016, Tirupati, India. A record 100 domestic and international business agreements were signed at the DST-Lockheed Martin India Innovation Growth ProgrammeTirupati Technology Expo. Chakr Innovations signed agreements with Tata Housing and Marico Innovation Foundation.
The technology aimed at reducing carbon footprint is a device which can be coupled with the exhaust of diesel engines, and absorbs the particulate matter from the exhaust. After capturing, the particulate matter is not disposed but converts it into inks and paints.
Automated portable microscope for malaria detection developed by Centre for Cellular and Molecular Platformis a portable automated device that scans the blood smear with its autofocus feature and captures images in series for further analysis. Four business engagements will be signed with Vardan Group, Apollo Hospitals, CSC Pharmaceuticals International andAIIMS.
IIGP enables Indian innovators and startups to get connected to industry partners not only in India but across the globe. 12 innovators were taken to Silicon Valley during September 25-30 this year to provide them an exposure to the global innovation ecosystem and get on an accelerated commercialization path.
Subsequently, Swati Tiwari of Arcturus Business solutions, a Noida based startup was connected to Texas based Austin Energy who recently tested the solution developed by Arcturus for inspecting power transmission lines from the air using drones and breakthrough imaging software.In addition to building entrepreneurs, more than 50 incubation managers from DST supported incubators have been trained in the US on global best practices on incubation and commercialization.
The IIGP is a successful long term Public-Private Partnership (PPP) Model that has been able to leverage best institutional partnerships from both India and the US for taking Indian innovations to the global marketplace. Through a wide outreach campaign spreading over 100 cities across India, the Programme has received and evaluated over 7000 applications so far. Of these over 400 innovators have been provided in-depth technology commercialization training and business development support to commercialize and scale their ventures in India and across the world. As per a survey done by Ernst and Young, the participating companies have generated economic wealth of over US$ 800 Million.
Out of these 400 innovators, 25 are from the city of Hyderabad. Several of the supported entrepreneurs are also being incubated at XLr8 Andhra Pradesh, a partnership program of State of Andhra Pradesh, FICCI and the University of Texas at Tirupati.
The India Innovation Growth Programme, launched in March 2007, was started with the objective of enhancing the growth and development of India's entrepreneurial economy. The aim of this programme is to accelerate innovative new Indian technologies into markets in the United States and around the world. The India Innovation Growth Programme is the only programme of its kind because of its focus on teaching and using world-class commercialization strategies. Since its introduction in India, the programme has received an overwhelming response from innovators, inventors, scientists and researchers working across diverse sectors throughout India.