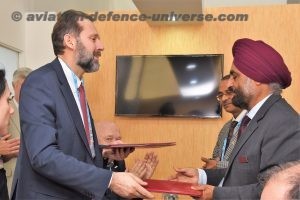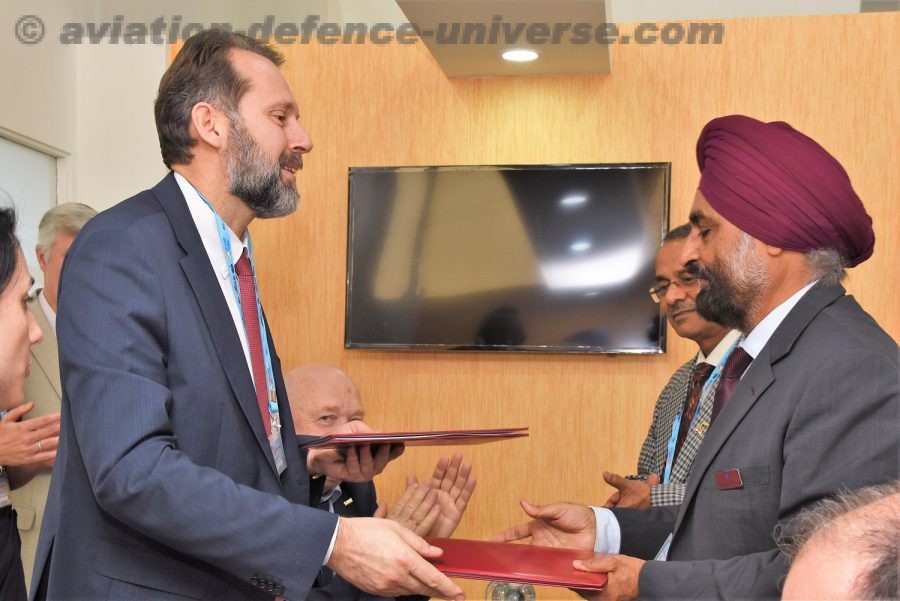 Chennai, 11th April 11, 2018.   Kalyani Group and JSC Research and Production Corporation "Uralvagonzavod" (UVZ), the holding company in Russia have decided to come together to form a strategic partnership for cooperation in deliveries of the components for assembly, service and repair of 125-mm Smoothbore Gun to be used in repair and modernization of tanks T-72 and T-90. The other areas of collaboration include the 100 mm Ship Mounted Artillery Gun, manufacture of certain parts of T-72 & T-90 battle tanks, and  joint participation in the proposed programme of the Indian MoD to hand over Army Base Workshops to private companies under the concept of Government Owned Contractor Operated (GOCO) model.
A Memorandum of Understanding (MOU) to create a strategic partnership to explore the mutually beneficial opportunities was signed between the two companies. It was mutually agreed that UVZ will contribute in terms of their  expertise in design, manufacturing, assembly and testing of main battle tanks and Kalyani Strategic Systems Ltd, the subsidiary of Bharat Forge Ltd and defence arm of Kalyani Group, Pune will contribute in terms of its repository of knowledge  in the field of forging, machining and metallurgical capabilities.
Mr Rajinder Singh Bhatia, Director of Kalyani Strategic Systems Ltd and Mr Igor Kulikov, Director Military – Technical Cooperation, UVZ said, "We are happy to join hands and our collaboration brings together the manufacturing and technology excellence of two leading companies in the world. We are looking forward to spread our footprint in India and abroad while working under the policy of "Make in India for the World".