WHITE PLAINS, N.Y. 16 June 2017. ITT Inc. announced it will display its comprehensive cabin and aircraft interior solutions portfolio and will highlight its broad range of solutions at Stand A98 in Hall 3 at the Paris Air Show.
ITT's highly engineered solutions enhance every aspect of the passenger flying experience. The Cannon, Aerospace Controls and Enidine brands offer an array of proven technologies and solutions that support customer requirements for quality, performance, reliability and safety.
"ITT's interconnect and control solutions surround passengers with a broad range of proven and reliable aircraft cabin solutions," said Steve Kim, vice president and general manager of ITT's A&D controls business. "Our technologies feature smaller, lighter and faster solutions all engineered to operate reliably and efficiently, enabling a safe, comfortable and entertaining passenger experience. We look forward to showcasing these solutions at the Paris Air Show."
ITT's comprehensive portfolio of interconnect, motion, flow and environmental control solutions are designed to increase flight safety and operations and enhance the in-flight experience. At the Paris Air Show, ITT will showcase its specialized products, including: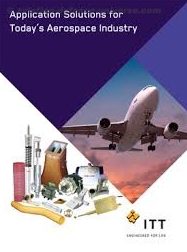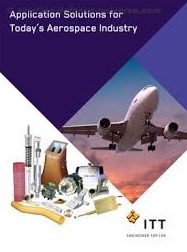 Aircraft Temperature and Air Distribution Solutions – ITT Aerospace Controls' temperature control products include air and floor heaters designed to heat specific areas of the aircraft (such as crew rests, cockpit and galleys) to ensure localized temperature control and comfort and low pressure composite and elastomeric ducting for air distribution throughout the aircraft.
Connections for Cabin Systems – ITT Cannon's new MKJ Clip Lock miniature circular connector offers a smaller, lightweight and more cost-effective interconnect solution for commercial avionics and cabin system applications. This ruggedized connector has a proven snap-on positive lock dimension that is easy to install, decreases installation time and offers high performance in a smaller, robust design package. In addition, the composite 38999 connectors provide flexible solutions for power, signal and data transmission for aircraft interior applications.
In-Flight Entertainment & Data Transfer – ITT Cannon offers a comprehensive portfolio of interconnect solutions that are lightweight and reliable, connecting commercial aviation with high-speed data, video and signal transmission. The
Cannon ARINC 801 Fiber Optic portfolio is a full end-to-end fiber optic solution featuring connectors, termini and cable harnesses that is designed to operate at data transmission speeds of 10 Gb/S or higher, even in the harshest environments.
Interior Noise Control Solutions – ITT Enidine engineers the latest innovations in cabin noise control products with attenuation offerings for cabin interior side panels, floor panels, stow bin and auxiliary equipment designed to reduce noise at specific frequencies while maintaining lightweight characteristics.
Load-Sensing Stowbin Control Solutions – ITT Enidine's load-sensing lift assist rate controls require less than 25 pounds of hand force to close a fully loaded stowage bin, and allow for easier passenger access to baggage. They provide lift assist, anti-slamming control and smooth deployment for passengers and crew, while compensating for bins loaded up to 100 pounds.
Seat Recline Technology – ITT Enidine's UltraLoc products provide a new standard in seat recline technology. With superior tensile load capacity and availability in variable or fixed positions, these seat locks provide versatile and dependable performance.
ITT Cannon, Aerospace Controls and Enidine representatives will be available for meetings at Stand A98 in Hall 3 throughout the show.