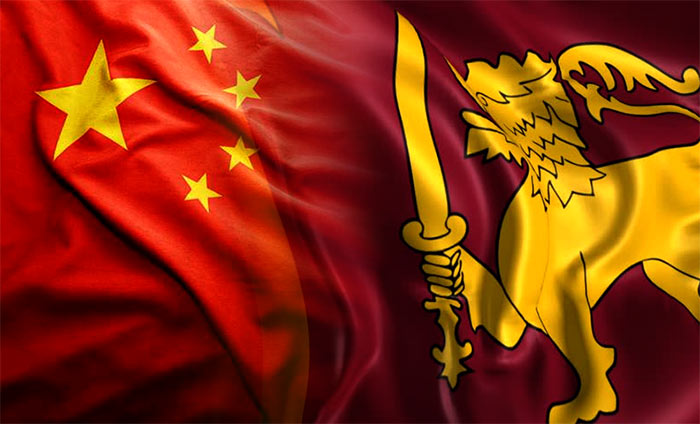 By Jai Kumar Verma
New Delhi. 23 April 2022. It was a political Tsunami which swept Sri Lanka recently. Gotabaya Rajapaksa President of Sri Lanka lost his parliamentary majority and there were massive demonstrations in whole of country. He was taken by surprise when opposition political parties on his request to form a joint government, decided not to do so. It was on his request that the members of cabinet had resigned in the anticipation that all parties would get together and form the government at this time of crisis and the nation would be in unison.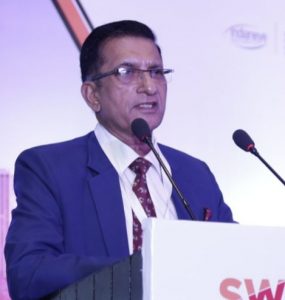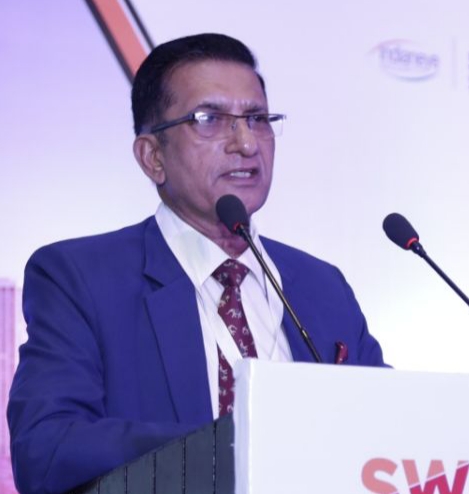 The entire Sri Lankan cabinet except President and Prime Minister have resigned on 3rd April to pacify the agitators. Now the president may appoint a new cabinet which may include few new faces while few old faces might continue. In view of the stiff resistance the government has lifted the restrictions on social media.
The Rajapaksa government has also lost majority as few political parties which were part of coalition, withdrew their support to the government. The anti-government demonstrations are continuing. The dissolution of cabinet and appointment of new finance minister was of no use as newly appointed finance minister resigned and stated that, hard and unconventional methods are required to improve the economy.
The President evoked a 36 hours long curfew and unlocked the social media, as violent protests occurred at several places including in front of his residence. The demonstrators shouted slogans and demanded the resignation of President Rajapaksa as the country is facing its worst economic crisis. Police used water cannons, fired tear gas shells, and resorted to lathi charge in which several agitators were injured. The demonstrators burned vehicles and pelted stones in which several policemen were also injured.
There is acute shortage of foreign exchange and because of it there are 13 hours power cuts, scarcity of essential items including medicines, POL products, cooking gas and other food items. The curfew was imposed to silence the protests but the agitators defied the curfew and came on streets. The army was called out and the security forces arrested more than 650 persons for violating the curfew. The three days curfew was imposed as public emergency declared on 1 April became ineffective.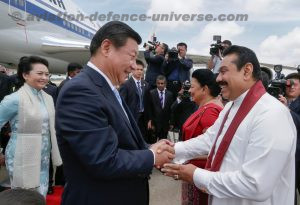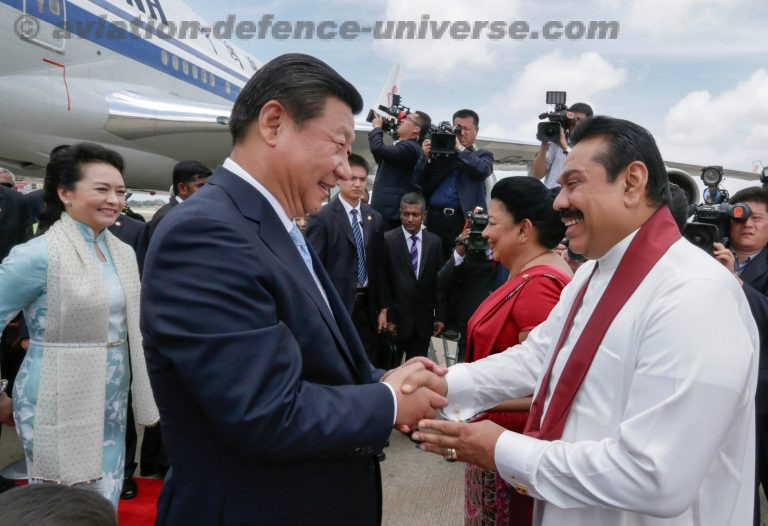 Sri Lankan citizens are confronting the double whammy which included price rise and soaring debt. The economists claim that the economic situation worsened because of mismanagement by successive governments which created a twin deficits in economy. It means that country's expenditure is more than its income and it produces less tradable goods and services. Rajapaksa government adopted unreasonable tax cuts because of his poll promises and took excessive debts and loans. The economy was further shattered because of COVID-19 pandemic. The tourism industry was in doldrums and foreign workers remittances were also considerably decreased. The credit rating agencies downgraded Sri Lanka which reduced the foreign investments. Because of these factors the foreign exchange reserve dwindled by almost 70 percent in two years.
The government's decision to switch on to organic farming and banning all chemical fertilisers in 2021 reduced the farm production considerably. Although this decision was reversed later but it harmed the farm sector, lessened the rice production, damaged the economy, and reduced the availability of food stuff.
The foreign exchange reserve of the country reduced to $2.31 billion in February 2022 while Colombo's debt repayment was about $7 billion in 2022. It includes $ 1 billion international sovereign bond (ISB) which would mature in July this year. The International Monetary Fund (IMF) issued a review of Sri Lanka's economy in March 2022. The review mentioned that the public debt has increased to "unsustainable levels" and foreign exchange is not enough to repay the debts. Citi Research also claimed that the debt needs to be restructured as Colombo is in no position to repay it in near future.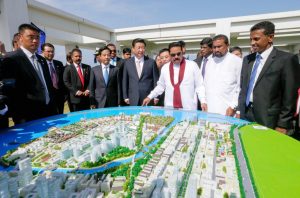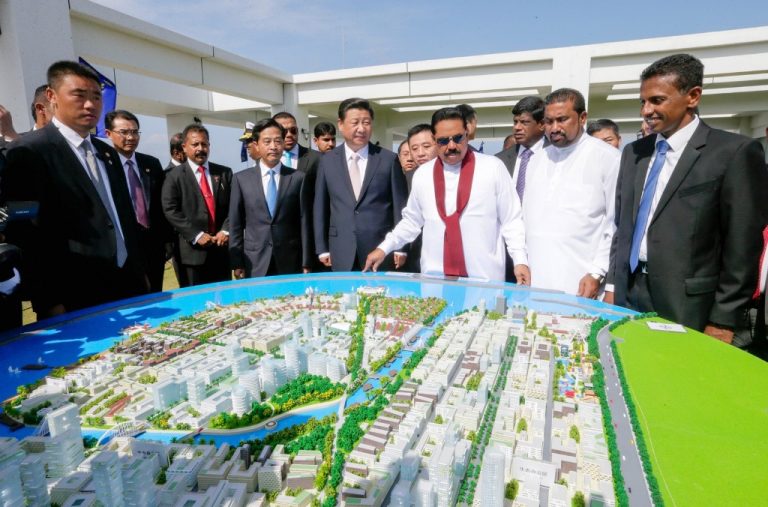 Sri Lankan president also approached India and China for assistance. India sent a diesel shipment under $ 500 million credit line. Both India and Sri Lanka also signed a $ 1 billion credit line under which Sri Lanka can import essential items including medicines, food etc. from India.
Sri Lankan government-initiated negotiations with IMF from 14 March for assistance. Previously Colombo was reluctant to get IMF assistance because IMF renders assistance only after stringent economic reforms but when it could not get assistance from other countries due to Russia-Ukraine war the island nation was forced to approach IMF.
In January this year Rajapaksa requested the visiting Chinese Foreign Minister Wang Yi that "it would be a great relief to the country if attention could be paid to restructuring the debt repayments as a solution to the economic crisis that has arisen in the face of the COVID-19 pandemic." But China which played a vital role in the economic disaster of the island nation refused to restructure the debt payment and Wang Wenbin Foreign Ministry spokesman stated that "Sri Lanka will surely overcome the temporary difficulties as soon as possible".
In October 2021 China exported highly contaminated organic fertiliser to Sri Lanka, nevertheless it was detected and cancelled by Colombo. Later India supplied the fertiliser. The contaminated fertiliser would have damaged the crop. Sri Lanka is trying to distance itself from China as it is realising that Beijing has laid the debt trap and it is becoming difficult for the island nation to repay. In past China has taken over strategic Hambantota port as Colombo was unable to repay the debt. In April 2021 China accounted for approximately 10 percent of Sri Lanka's $35 billion foreign debt. Nevertheless, the real Chinese debt is much more as Beijing has also given loan to Central Bank and state-owned companies.
China gave debt to Sri Lanka on the name of development of infrastructure, few infrastructure projects are not of much use and not earning projected revenue. The other developing nations in Asia and Africa should take a lesson from Sri Lanka and Pakistan. Both countries are facing economic catastrophe and finding it difficult to repay the Chinese loan and most of the time Beijing refuses to reschedule the loan.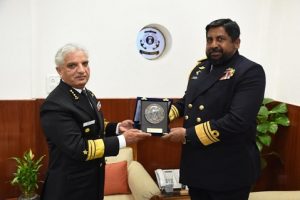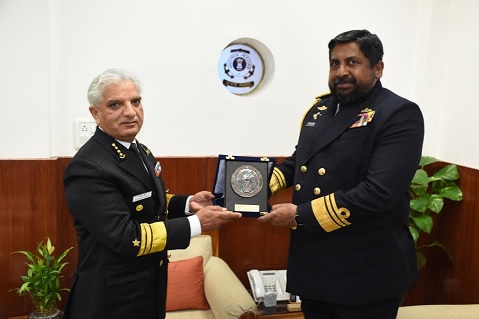 China watchers claim that Beijing extends loan after loan on stringent terms on overpriced projects which are not commercially viable and when the developing country is unable to repay the loan, China occupies these projects.
Sri Lanka is suffering because of heavy borrowing from China. The China watchers claim that the terms and conditions of the contract are usually not made public and generally they have stringent terms for repayment. Chinese Belt and Road Initiative (BRI) is a debt-trap and Colombo has already lost Hambantota port and other important project under BRI; Colombo Port City is also increasing Chinese debt.
China played a major role in the economic debacle of Sri Lanka but refused to reschedule the debt payment, now Colombo is seeking assistance from India and New Delhi should not miss this opportunity and should try to inculcate close relations with the island nation. Colombo is keen to have intelligence about human trafficking and drug smuggling. India with strong intelligence network should provide intelligence not only on human trafficking and drug smuggling but also on terrorism.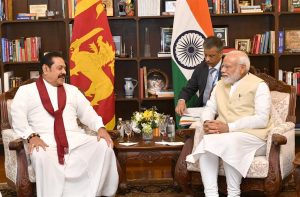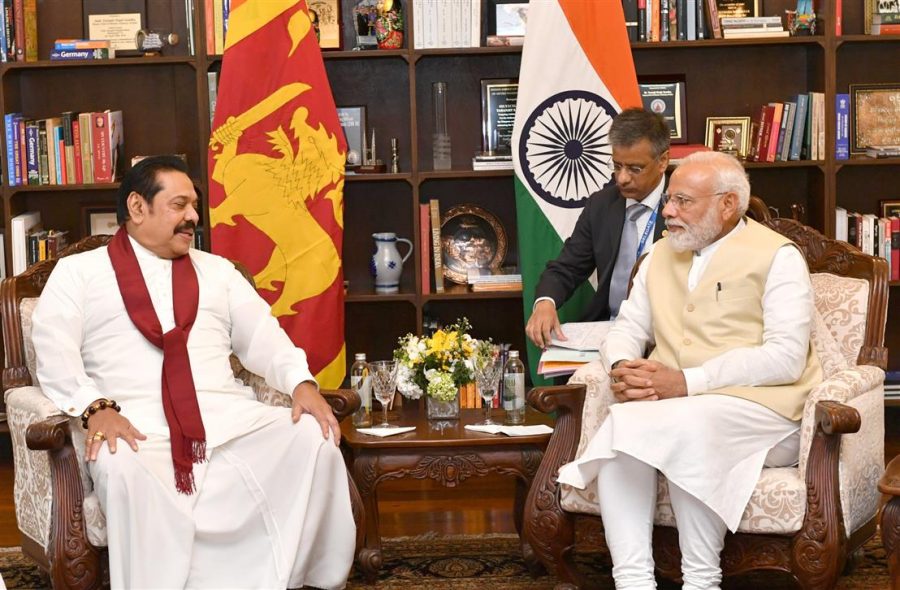 India under its Neighbourhood First Policy rendered assistance to Sri Lanka and besides sending POL and extending loan, India also agreed to construct three power projects in Islands of Jaffna. Both countries would set up a Maritime Coordination Centre (MRCC) and India would help in developing fisheries harbours in Point Pedro, Pesalai, and Gurunagar besides other projects. Both sides have also agreed to enhance defence cooperation so that the security can be provided to important commercial sea lanes.
Once this current political crisis is solved and the country stabilises, Rajapaksa government should adopt few measures including emphasis should be given on local manufacturing instead of import, corruption should be eliminated and government expenditure should be minimised. Several China assisted projects which are high on debt servicing and low in income generation should be abandoned. Agricultural production should be increased by using fertilisers and as Covid-19 pandemic is reduced the tourism industry should be strengthened. Sri Lanka should reinforce its traditional indigenous medicinal system which is called "Hela Wedakama" as the country has shortage of modern medicines. The island nation can take help of Indian pharmaceutical companies to establish plants in the country. India should also be careful as there would be exodus of people and large number of refugees would come to India if the economic and law and order situation is not improved in Sri Lanka urgently. And last but not the least Srilanka should introspect its leanings and friendships. Probably it is unable to identify long-term relationships and friends in need from short term associations and friends who are not indeed.
(Jai Kumar Verma is a Delhi-based strategic analyst and member of United Services Institute of India and Institute for Defence Studies and Analyses. The views in the article are solely the author's. He can be contacted at editor.adu@gmail.com)