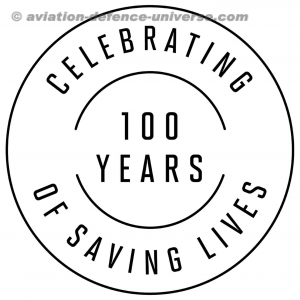 Headquartered in South Wales, UK, IrvinGQ has a pedigree in parachuting and aerial delivery dating back 100 years. We proudly unveiled the return to the IrvinGQ name and the new branding in June 2018. Irvin and GQ Parachutes are our core founding names and are brands that are well known and trusted in the market place.
In May 2018, IrvinGQ announced they had successfully live dropped their "ATAX" Rapid Rig/De-Rig Aerial Delivery System in multiple configurations from C130. This introduced a new and highly capable Aerial Delivery System to the market, which transform the capability and speed at which military assets can be deployed.
ATAX
The traditional approach to aerial delivery requires considerable rigging time, expendable material and has a substantial environmental impact on the drop zone.
ATAX is designed to allow vehicles and equipment to be rigged in a matter of minutes not hours. Once on the ground the unique design allows the de-rig of the equipment to be quicker still. This reduces the time that personnel are exposed to threat and minimises the amount of debris left on the drop zone.
ATAX successfully delivers this advantage by the use of reusable airbag-deceleration packs that slot into the platform. The flexible, modular construction of ATAX allows for the quick configuration of multiple loads, whether it be miscellaneous stores, vehicles or small/large inflatable boats. Deployable from multiple aircraft (including C130, C17 or A400M).
ATAX is transforming the landscape of Aerial Delivery.