Tokyo. 16 November 2019. DSEI Japan 2019 will mark the first fully-integrated tri-service event to be held in Japan when it takes place in Makuhari Messe, Tokyo, next week, and will feature a line-up of VIP speakers from the world's leading defence and security organisations addressing a range of key themes.
The conference programme will feature two streams organised around the core themes of 'combatting threats of the new era: measures against space, cyber, and electronic warfare'; 'Responding to airborne threats: strengthening air and missile defence capability'; 'The freedom of navigation in the Indo-Pacific region: maintaining and enhancing free and open maritime order'; and 'Technologies and overseas transfer of defence equipment'.
Conference attendees can expect to hear from a range of first-class VIP speakers across the three-day agenda, with each offering key insights into their respective areas of expertise.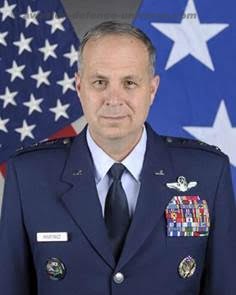 Lieutenant General Jerry Martinez (USAF Retd), former Commander of US Forces Japan, will speak in the opening plenary session. Before retiring from this role in April 2019, he was responsible for managing bilateral security issues, overseeing joint/bilateral exercises, administering the Status of Forces Agreement, improving combat readiness and enhancing the quality of life of 62,000 military and Department of Defense civilian personnel and 42,000 dependents. He is a command pilot with more than 4,000 hours in the C-17A, C-5B, C-141B and KC-135R. The general previously commanded the 62nd Airlift Wing, McChord Air Force Base, Washington, overseeing the Air Force's only prime nuclear airlift force. His staff assignments include Deputy Chief of Staff Operations, Headquarters Allied Joint Force Command, Brunssum, the Netherlands; Chief of the Joint Mobility Operations Center at U.S. Transportation Command; Secretary of Defense Corporate Fellow with the DuPont Corporation in Wilmington, Delaware; and Inspector General, Headquarters Air Mobility Command. He was previously Director of Operations, Headquarters Air Mobility Command, Scott AFB, Illinois.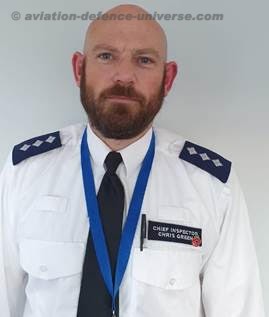 Chief Inspector Chris Green, of MO6 Public Order Planning at Resources at the London Metropolitan Police, will speak on "Preparing with crisis management and security for the Tokyo 2020 Olympic Games" at 14:00 on November 18th, as well as taking part in a further panel discussion on the Tokyo 2020 Olympics at 15:15.

Chief Inspector Green said, "It's a great honour to come and talk to DSEI Japan about the Metropolitan Police's experience of delivering a safe and secure games for the London 2012 Olympics. The first DSEI Japan is timely, given the forthcoming Tokyo Olympics next year and I hope that sharing our experience from London will prove to be useful."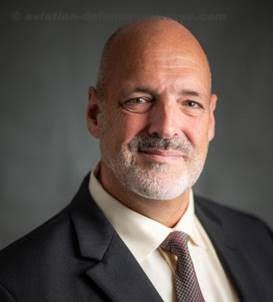 Rear Admiral Robert P. Girrier (U.S. Navy Retd), President – Pacific Forum & Former Deputy commander and chief of staff, U.S. Pacific Fleet and Director for Operations (J3) will speak on "The freedom of navigation in the Indo-Pacific region: maintaining and enhancing free and open maritime order" at 14:00 on November 18th, followed by a panel discussion at 15:15 on "Freedom of Navigation". A surface warfare officer, he commanded Carrier Strike Group (CSG) 7, USS Ronald Reagan Strike Group and CSG-11, USS Nimitz Strike Group. In Ronald Reagan Strike Group he conducted a combat deployment in support of Operations Enduring Freedom and New Dawn, and provided disaster response for Japan during Operation Tomodachi. Prior to these tours he served as vice commander, Naval Mine and Anti-Submarine Warfare Command, with operational commander duties in 2nd, 3rd, 5th and 7th Fleets.
Rear Admiral Girrier said, "The principles at stake and trends surrounding the freedom of navigation in the Indo-Pacific region are timely and of great consequence. The relevance of a free and open maritime order and its intrinsic link to realising the full potential of all nations –great and small— demands broad understanding and light."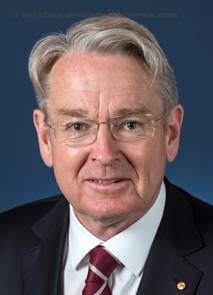 His Excellency Richard Court AC, Ambassador to Japan from the Australian Department of Foreign Affairs and Trade will deliver a keynote address followed by a keynote panel on "Security and Cooperation in the Indo-Pacific" at 10:15 on November 18th. Mr Court is a former Western Australian politician who has held a number of senior positions and directorships in private and public companies, including Resource Investment Strategy Consultants, the Anglican Diocesan trustees and the Olympic Team Appeal for Western Australia. Mr Court was elected to the Western Australia Legislative Assembly in 1982. He served as Premier and Treasurer of Western Australia from 1993 to 2001. In 2008, His Majesty the Emperor of Japan conferred honours bestowing the Order of the Rising Sun, Gold and Silver Star for exceptional contributions to the expansion of Australia-Japan relations, strengthening economic ties between Australia and Japan and also to the exchange between Hyogo Prefecture and Western Australia. In 2003, Mr Court was appointed a Companion in the General Division of the Order of Australia for services to Western Australia and the community, particularly the Indigenous community, and in the areas of child health research, cultural heritage and economic development through negotiating major resource projects.