Challenges of sustaining a legacy inventory
By Lt Gen. VK Saxena(Retd.)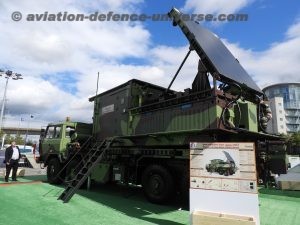 Toronto. 13 January 2018. The most quoted statistics in the context of Ground Based Air Defence Weapon Systems (GBADWS) of our three Services is the percentage their obsolescence. The same, till quite recently was a whopping 97%. This figure is hopefully poised to come down a little bit keeping in mind the recent inductions in the field of sensors, battle management system,  new target systems for live air defence firing, state-of-the-art simulators, training aids and above all, the commencement of the upgrades of mainstay weapon systems (L70 guns, schilka weapon system, ZU 23 guns).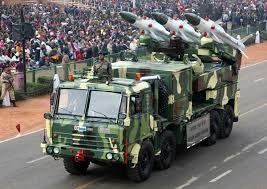 Various Subject Matter Experts (SMEs), based on the current state of vintage and obsolescence of GBADWS have opined that the current arsenal will be incapable of countering the contemporary, as well as, the futuristic Air Threat. This realisation has led to a consistent effort on the part of Ministry of Defence (MoD) to revamp the GBADWS of the three Services following a twin-track approach of upgrading  the existing arsenal , as well as, inductions of new  weapon and support systems.
While upgradation will happen only gradually and any future induction of GBADWS must  demands a run time of 7-10 years before operationalisation , the biggest challenge is to  SUSTAIN THE EXISTING (LEGACY) INVENTORY AND KEEP IT OPERATIONALLY RELEVANT; COME WHAT MAY.
Incidentally, the compulsion of sustaining vintage weapon inventory is not only typical of us (though our percentages of obsolescence are much higher in our case), countries around the world have been carrying on with their vintage inventory. A snapshot:-
The Russian inventory of GBADWS still carries the weapons. ZSU-37,    ZU-23-2, ZSU-57 -2 besides others. Out of these, while ZSU-37, a 1943 vintage Self Propelled (SP) gun got discontinued in 1962 upon the induction of Schilka weapon system, ZU-23, a 1960 vintage light gun is very much strong, having seen widespread use in Libyan Civil War in 2011 and the current Syrian Civil War. Same is also true for ZSU 57-2 the SP anti aircraft (AA) weapon of 1955 vintage.
Chinese ZPU-1/2/4 2 AA Gun of 1949 vintage are still in Service in China and in over 50 countries world having seen action from Korean War to the Syrian Civil War.
The Pakistan Army Air Defence still operates the 1962 vintage Schilka      Weapon System (ZSU23-4) and the thirty four year old Artemis Gun System of Geek origin.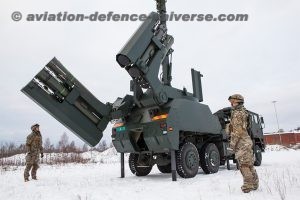 Compulsions to sustenance of obsolete  and vintage inventory is thus a world-wide phenomenon. In fact, no calibre, the world over, has ever been thrown away completely. Sweden, Italy and Singapore boast of their 40mm machines, Rheinmettal is up and about with its 35mm, Germany, Greece and Italy perfect their 30mms, the Russian block with Poland, Finland and Belgium are going strong with 23mm and the French, US, Israel and Korea with 20mm.
The Challenge of Sustaining Legacy Weapons
Sustenance of legacy weapons throw up multiple challenges. Some of these are as under:-
The production lines of the main-frame weapon get long closed down by the OEM; hence nothing fresh fetches up.
 Invariably, in yesteryears, the weapons which were bought as whole consignments, (generally on a Govt-to-Govt agreement) hardly ever came with dedicated simulators.  With decades of operations and training on war equipment itself , every single piece of old weapons goes far beyond its designed operational hours/service life
With the finite spares that come with the original consignment or the quantity that keeps coming till such time the production lines are alive, can hardly suffice to keep the equipment going, for decades of extended life. Effects:-
Ø    After initial years of sufficiency, the paucity starts showing its ugly phase (around the mid-life overhaul) and keeps becoming worse year-on-year, not only diluting the quality of overhaul but also making difficult, the day-to-day sustenance.
Ø  Since in yesteryears most legacy  weapons came without the life-time-buy (LTB) of spares clause. these measures got applied as the situation becomes more critical and equipment sustenance started posing existentional threat.
Ø  And finally when only a trickle arrives that too in a sporadic mode from the LTB route, fait accompli measures start to get applied. What are these?
Cannibalisation from the part of inventory to keep alive the balance.
Foregoing the overhaul option and only resorting to 'optimisation' i.e minimum maintenance to keep the equipment from becoming EOA.
The Surface to air Missiles (SAMs) pose a totally different set of problems that is, of shelf-life. What to do when the OEM specified shelf-life expires. Obviously, shelf life extension. How many? One, two, three, after which the issue starts becoming critical, as the perishable parts simply start to age, the electronics components start loosing their reliability and not much can be said on the continued efficacy and lethality of the warhead lying in passive compact mode for nearly a few decades. Also, with legacy missiles, there are huge problems of reference standards that need to be applied after so many years of storage. Do the original tables apply? Are the tolerances and margins of the original to be kept unchanged or these be modified. If the latter, how much leeway exists, and more importantly, what is the logic?  Not simple by any chance.
These are the type of challenge that stare the air defence warrior in the eye. What can be done is a huge issue.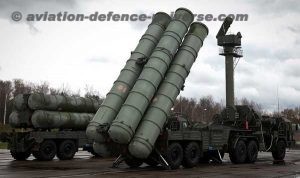 A Possible Way Out
A possible way to face the huge challenge of sustenance is enumerated below
As regards the towed mainframe gun systems, very 'enabling upgrades' are possible. In generic terms, these may include a part/all of the following:- ( the details below refer to the upgrade of L-70 gun)
Removal the vintage target laying systems and replacing it with an Electro Optical Fire Control System (EOFCS). This  amounts to a 'complete revamp' of the erstwhile mechanical sights for target laying with the following:-
A charged couple device (CCD) Camera (normally with 16/18X, 1/4 CCD device, 1.6-230 field of view (FOV) and focus range from1 to infinity).
Thermal Camera (Typical 8-10mm band, 20-250 FOV, range in excess of 2km, cooled).
An eye-safe laser range finder or LRF (1-1.2mm band, FOV 2-2.5 mili-radians (MRAD), with ranges in the region of 18-20 km).
A built in Fire Control Computing device that works out the gun laying data in bearing and elevation as the target is kept laid at the sight reticules.
In order to increase the response of the gun to the fast manoeuvring air threat, the erstwhile mechanical or hydraulic  drives of the gun are replaced with high response electric drives taking the gun movement response in bearing and elevation from 8-100 per second to 60-1000 per second with acceleration in excess of 1300per sec sq. This removes the erstwhile sluggishness and makes the gun sharply cut to the manoeuvring threat.
An on board silent generator that powers the gun reducing dependence on bulky and noisy power supply source.
 Since the vintage ordnance cannot be retro-modified to receive the type of the cutting edge ammunition of today, that has built in features of receiving round-to-round intelligence of instant muzzle velocity and resultant time-of-flight besides a palletised sub-munition filling with intelligent proximity-fusing  for maximising the lethality and accuracy at the target end, optimisation of the existing ammunition is the way forward. In that, the conventional single charge Pre-Fragmented HE/HE-T and APC rounds are replaced with rounds carrying Preformed Fragmented Cubes (PFFC) of tungsten material coupled with proximity fusing. Experience has it that PFFC firing is about 60-70% more accurate that the erstwhile ammunition.
Also, old vintage guns have limitations up to which, the rate of fire can be ramped up. With modification in the buffer design and reducing the length of moving part trail sequence, it has been possible to touch 300-330 RPM jacked from 240 RPM.
In Self propelled guns, in addition to all the above, the vintage analogue radars can be replaced by the state-of-the-art digital phase array radars. These systems are not only more compact but also, far more accurate in target tracking. Replacement of erstwhile fuel guzzlers GTEs with fuel-efficient digital Power Packs is another smart measure that enhances the power and mobility of these old war horses.
 Another challenge  faced by legacy systems is night blindness. This void is slowly getting diluted as Thermal imager/Forward looking Infra Red (FLIR) based night sights are getting into place making legacy systems, night capable.
The near absence of spare supply of legacy equipment  is a major issue. Since the spares support in range and depth keeps drying up as the weapon ages, indigenisation of spares to the extent possible by any means including reverse engineering is the way to go. Such an effort is the hope of the users. The challenge is indeed colossal.
SAMs, beyond designated/extended shelf lives are a reality to be faced. This challenge can be addressed along several routes as indicated below:-
Much shorter extensions (yearly) based on detailed intrusive test of lots with large sample sizes.
Refurbishment of perished rubber parts where available.
Re-ploughing spares by cannibalising  some of the beyond-repair lots to keep live inventory sustained.
Trying to develop reference standards through actual field tests of      'as is' lots.
 It is based on years of the above experience, that in RFP today where missiles are to be developed/procured along with the mainframe weapon, much smaller quantities are being initially asked for and balance, spread for a much longer period.
Finally a few points based on experience:-
Simulators along with the main equipment are a must. Operational hours will become more and more dearer as the years roll.
LTB provision has to be a part of initial negotiations not a crises-afterthought. The desire to keep it out initially to keep costs low, ultimately results in paying many times over.
Time frame for the OEM to keep spare lines open for an envisaged time schedule (plus stretch factor) must get mentioned /negotiated at the time of PNC/CNC. It is only at this time the OEM is 'manageable', not later.
Indigenisation effort must start much earlier in the day if not ab-initio  t. Inventing the wheel when movement is required is not right.
Cases where Maintenance Transfer of Technology (MToT) is being negotiated, following must be ensured:-
Like all ToTs, MToT is also a mind game. It does not only happen on file but by total hand-holding till complete indigenisation is achieved (co-development/co-production/buy-back are key words.
The maintainer must be taken beyond Build to Print (BTP) and Build to Specification (BTS) to the 'know why' in specific areas.
The invariable tendency of the Original Equipment Manufacturer
(OEM) to keep that last bit up the sleeve for a perpetual dependence has to be fought through.
 These are the dynamic of challenges to keep alive an old vintage and obsolete inventory The good thing is that most of these are underway in countering the challenge of 97%.
(Lt. Gen.VK Saxena is a Delhi-based  former Director General Army Air Defence. He is presently an Advisor to a leading Defence PSU . The views in the article are solely the author's. He can be contacted at [email protected]).