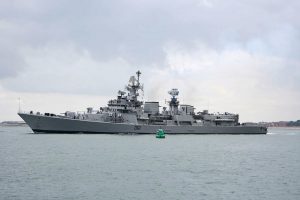 New Delhi.
07 May, 2016. 
In a demonstration of India's commitment to maritime relations with countries in the Gulf, Indian Naval Ships Delhi, Tarkash and Deepak under the Command of the Flag Officer Commanding Western Fleet, Rear Admiral Ravneet Singh, NM have arrived at Dubai on a four day visit. INS Delhi is commanded by Capt Sandeep Singh Sandhu, INS Tarkash is commanded by Capt Pradeep Singh, NM and INS Deepak is commanded by Capt Sujit Kumar Chhetri.
During the visit, the crew of IN ships will undertake professional interactions with the UAE Navy towards enhancing co-operation between the two forces. In addition, calls on senior Government and military authorities, sporting and cultural interactions and sharing of best practices, aimed at strengthening mutual understanding between the two navies, are also planned. The visiting IN ships are also likely to conduct exercises with the UAE Navy.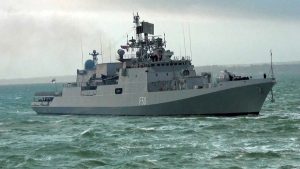 Maritime cooperation between the two countries has increased steadily since the inaugural Navy-to-Navy Staff Talks in January 2007. Reciprocal port visits, high-level delegations and training exchanges have further bolstered naval cooperation between the two countries. IN ships last visited UAE in September 2015 wherein Delhi, Deepak, Trishul and Tabar berthed at Dubai. India and UAE are also members of Indian Ocean Naval Symposium (IONS), a voluntary and co-operative initiative between 30 countries of the Indian Ocean Region, which has served as an ideal forum for sharing of information and cooperation on maritime issues. UAE hosted the 2010 edition of IONS at Abu Dhabi.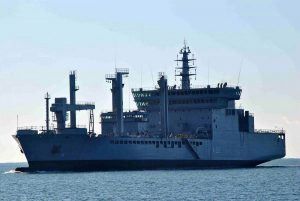 The current visit seeks to bolster the strong bonds of friendship between India and UAE and contribute to security and stability in this vital part of the Indian Ocean Region.