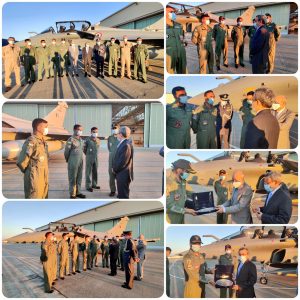 New Delhi. 27 July 2020. The countdown has finally begun and Indian Air Force pilots have taken off the first five Rafales off from Dassault Aviation Facility, Merignac, France, this morning for Ambala Air Force Station for entering service in No.17 Squadron "Golden Arrows".
After a complete training of Indian pilots and technicians by Dassault Aviation, with the French Air Force participation, the Indian Air Force is performing this first ferry, including an air-to-air refueling, with the support of the French Air Force. These five include three single seater and two twin seater aircraft.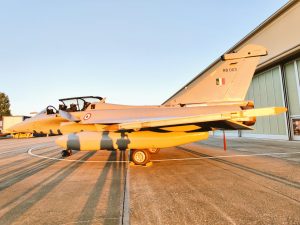 Together with Jawed Ashraf, Ambassador of the Republic of India in France, Eric Trappier, Dassault Aviation Chairman and Chief Executive Officer, congratulated the Indian Air Force team present in France since almost 3 years, for successful management of the program. He also complimented the trainees who joined for more than a year on their outstanding ability to master the aircraft. The whole attendance then saluted the departure of the Rafale.
The aircraft are likely to arrive at Air Force Station, Ambala, on 29 Jul 20 subject to weather. No 17 Squadron, the "Golden Arrows", is being raised at this base to give the Rafale aircraft their home.