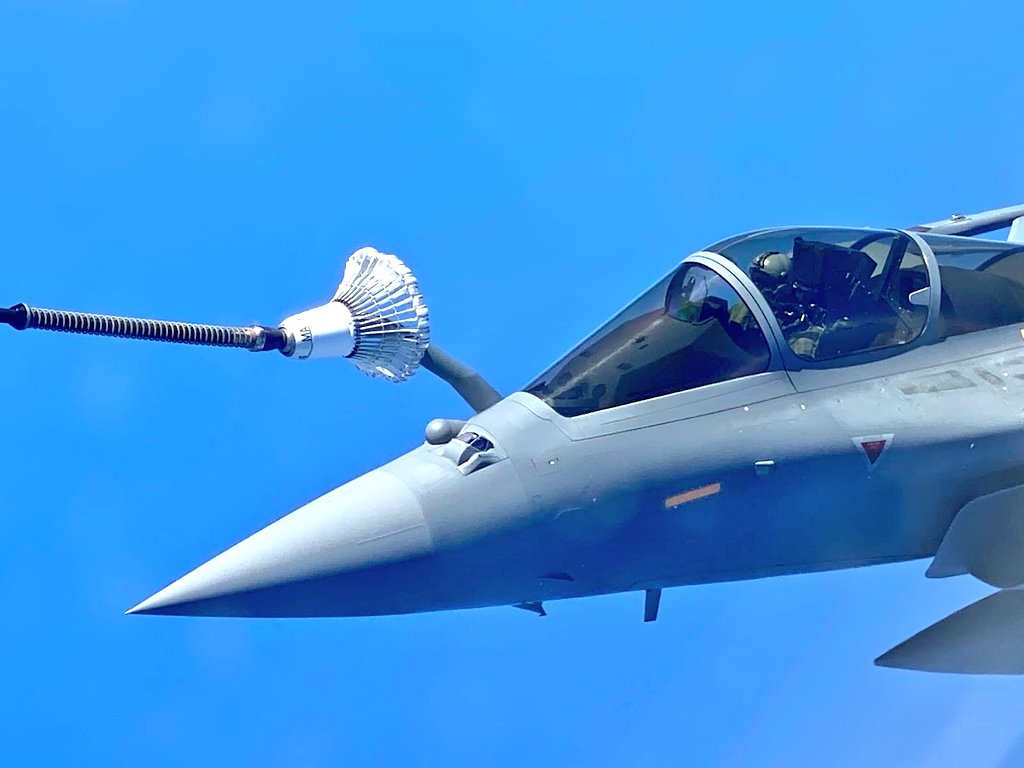 New Delhi. 28 July 2020. The five Rafale aircraft which left France for India landed safely at the Al Dhafra airbase in UAE after a sortie in excess of seven hours, to take a break before finally reaching India on 29th July.
These five Rafale were accompanied by two Phénix MRTT A330s, one of which carried health aid as part of the fight against COVID-19. This aid is made up of test equipment and respirators, as well as a detachment of experts. The 5 aircraft are refueled in flight by the A330 Phénix.
Florence Parly, Minister of the Armed Forces, welcomes this mission with the dual objective , " France is fully mobilized alongside India. I am proud that Rafale deliveries are starting, embodying the strength of our strategic partnership. In addition, the exchange of good practices between the armed forces concerning the management of the Covid will be beneficial to all. "
French forces are supporting the ferrying of 5 Rafale planes from France to India . This is the delivery of the first 5 Rafale, scheduled under the contract signed between India and France in 2016, for the delivery of 36 Rafale.
After a stopover post refuelling, these aircraft will then proceed towards Ambala at 11AM UAE time on July 29 and reach Ambala the same afternoon.